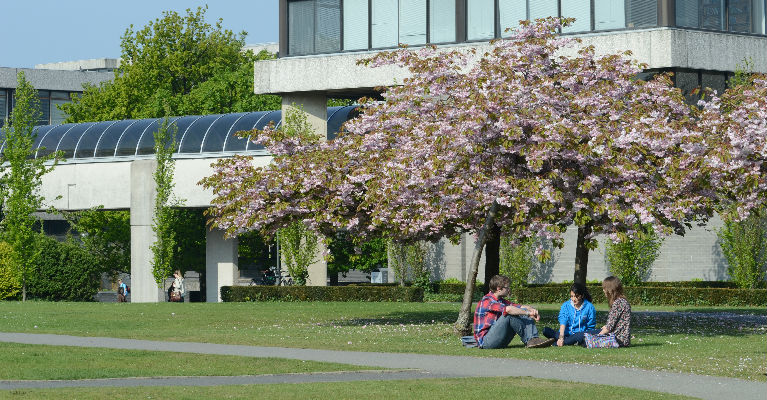 The UCD Student Experience
"We recognise, promote and value diversity, foster the spirit of inclusion, appreciate the breadth of talent, experience and contribution of all students." – UCD Strategy 2020-2024.
The UCD Student Experience
UCD knows that students' academic gains and their social and personal development at university, are strongly influenced by a complex combination of factors. While some are external, it is within our remit to design and adapt academic and social environments to assist all students to achieve their maximum potential.
The UCD student experience combines:
The 'academic experience' influenced by factors, such as teaching and learning standards, timetables, academic advice and career development supports.
The 'beyond the classroom experience' influenced by student societies, sports clubs and opportunities for volunteering, internships and studying abroad.
The 'built environment experience' influenced by teaching spaces, social spaces for student interaction, student residences, and facilities for transport and commuting.
Below are some useful links.
UCD Registrar and Deputy President
Room 103 Tierney Building University College Dublin Belfield Dublin 4 T:
+353 1 716 1404