Taoiseach Micheál Martin TD and Minister for Further and Higher Education, Research, Innovation and Science Simon Harris TD have awarded 62 collaborative research projects between academics and institutions in Ireland and Northern Ireland a total of €37.3 million under the first funding call from the North-South Research Programme.
The North-South Research Programme is a collaborative scheme funded through the Government's Shared Island Fund. It is administered by the Higher Education Authority (HEA) on behalf of the Department of Further and Higher Education, Research, Innovation and Science.
The awards ranging in value from €200,000 over two years (Stand I) to €4 million over four years (Strands II and III) are to be made to successful collaborations under the three strands – Strand I: Bilateral Researcher-Researcher Projects; Strand II: Emerging Hubs of Excellence; and Strand III: Partnerships of Scale.
UCD is leading 14 of the 62 projects funded under the scheme, including one of two Partnerships of Scale and one of five Hubs of Excellence.
Commenting on the announcement, UCD Vice-President for Research, Innovation and Impact Professor Orla Feely said: "We are delighted to see so many successful UCD-led projects under this call, transecting Social Sciences, Arts and Humanities and STEM research areas. The results are a testament to the talent and strong collaborative relationships between the universities and research organisations across the island of Ireland. These researchers are working together to make a positive impact in people's lives, in areas including food safety and sustainable agriculture, healthcare, social justice and the bioeconomy.
"I'd like to offer special congratulations to our Strand II and III programmes, the All-island Vaccine Research and Training Alliance, led by Associate Professor Siobhán McClean, and the All-Island Cancer Research Institute, co-led by Professor William Gallagher, which will build critical mass in vaccine development and deployment and precision cancer medicine, through these vital institutional networks across our shared island."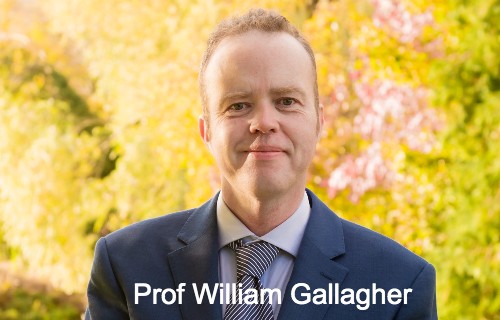 Under Strand III, 'A Foundation Stone for the All-Island Cancer Research Institute (AICRI): Building Critical Mass in Precision Cancer Medicine,' marks a significant milestone in the network's shared island mission. The funding will establish an all-island doctoral and post-doctoral research training programme in precision cancer medicine (AICRIstart), in a partnership of ten academic institutions with UCD as administrative lead (UCD, TCD, RCSI, TU Dublin, DCU, QUB, UU, NUIG, UL and UCC) and Cancer Trials Ireland, creating a unique all-island network of excellence in cancer research.
Through its broader work, AICRI will contribute to policy development relevant to the Shared Island initiative, particularly in terms of building a healthier island.
Professor Willliam Gallagher, Professor of Cancer Biology at UCD and co-lead of the All-Island Cancer Research Institute (AICRI), said: "This crucial funding provides the foundation stone for All-Island Cancer Research Institute (AICRI), which I have been working with my colleagues across the island of Ireland to establish over the last two years.
"Our main goal within AICRI is to help cancer patients live longer and better after their diagnosis, by harnessing the various skills and expertise of our cancer research community and other stakeholders. While one-in-two people on this island are expected to be diagnosed with cancer at some point in their lifetime, research can change the goalposts in terms of earlier detection, improved treatment and survivorship. With this key initial funding, we can now embark on creating and embedding a fully integrated framework for cancer research on these shores."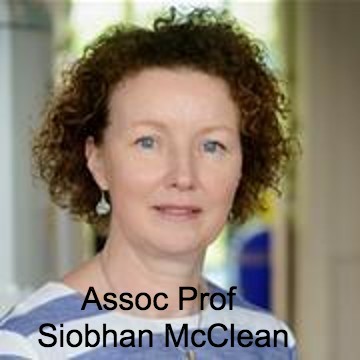 Under Strand II, the Hub of Excellence 'All-island Vaccine Research and Training Alliance' (AVACTA) is led by Associate Professor Siobhán McClean, UCD School of Biomolecular and Biomedical Science, Fellow of UCD Conway Institute of Biomolecular and Biomedical Research.
Professor McLean said: "We are very excited to start this collaboration between UCD, UCC, TCD and QUB. Our interdisciplinary collaboration draws on expertise in infection, immunology, pharmacy, psychology with a shared goal of designing and developing better vaccines to prevent difficult to treat bacterial infections.
"We will also develop interventions to address low vaccine uptake in identified communities across our shared island. As the recent pandemic demonstrated, infections don't recognise borders and a shared island approach to vaccine deployment is important.
"We will examine concerns that people have which might reduce their confidence in vaccines and develop guidelines to improve people's willingness to be protected by vaccination on the island. This funding will give us the opportunity to train 15 researchers to provide the next generation of vaccine experts who will support the growing vaccine industry and public health policy on the island."
See the 12 UCD-led projects funded under Strand I.
Announcing the awards, Taoiseach Micheál Martin, said: "I'm delighted to see such substantial funding being awarded to researchers and Higher Education institutions from the North South Research Programme.
"These awards will support the Government's Shared Island vision by bringing researchers from all corners of the island together to work on pioneering projects over the next four years, and is not only strengthening existing relationships, but is fostering new research partnerships."
Two other Hubs of Excellence funded under Strand II are also connected with AICRI – the 'All-Ireland Cancer Liquid Biopsies Consortium' (CLuB), led by TCD and QUB, and 'eHealth-Hub: All Island Research Hub for Federated Analysis of Cancer Data,' led by UL and QUB. These, in addition to four of the Strand I awards, are led by some of AICRI's 130+ Principal Investigators and will connect with AICRI going forward.
One third of the funding under this round of the North-South Research Programme has been allocated towards all-island cancer research initiatives.
Last year, €40 million was allocated from the Shared Island Fund over five years for the programme. This significant development is aimed at supporting the deepening of links between higher education institutions, researchers and research communities on the island of Ireland, delivering all-island approaches to research and innovation. A second call has been agreed for 2023.
The full list of North-South Research Programme awardees under the first call can be found here.
12 UCD-led projects funded under Strand I
Name

School

Proposed Project Title / Project Area

Partner

Nursing, Midwifery and Health Systems

Family-Centred Cancer Care End of Life Education (FCCC-EoLEd)

Ulster

History

Our Shared Built Military Heritage: The online mapping, inventorying and recording of the Army Barracks of Ireland, 1690-1921 (OSBMH)

Open University

Veterinary Medicine

RALA nanocomplexes as a platform to mediate oral delivery of peptides using insulin as a prototype (PEPDELIVER)

QUB

DCU

Agriculture and Food Science

A study on the perceived exposure of the food and drink industry to food fraud in Northern Ireland versus the Republic of Ireland. Does BREXIT have any impact: industry, regulatory and consumer perspectives

Ulster

Politics and International Relations

Transformative mediation as a mechanism for inclusive dialogue and peacebuilding on the island of Ireland (Talk4Peace)

QUB

Agriculture and Food Science

Characterizing the role of vitamin D insufficiency on host immunity and recurrence of bovine tuberculosis on problem farms

QUB

AFBI

Social Policy, Social Work and Social Justice

Transforming Justice: An All-Island Examination of Justice Responses to Historical Institutional Abuse North and South

QUB

DCU

School of Medicine

Understanding Risk and IDentification of musculoskeletal injury in adolescent team sports (RID Injury)

Ulster

Chemistry

TaRgeted gold (Au) nanocomposites as Cancer radiosensitisERs (TRACER)

QUB

Biology and Environmental Sciences

ÉIREhemp: An all-island approach to sustainable high-value functional polysaccharides from low-value agricultural hemp waste products

QUB

Agriculture and Food Science

The role of virtual fencing in sustainable agricultural management.

QUB

AFBI

Art History and Cultural Policy

Youth Dance Matters: an interdisciplinary, mixed-methods project combining dance and social science research in a cross-border investigation of the shared value and capacity of youth dance on the island of Ireland.

QUB