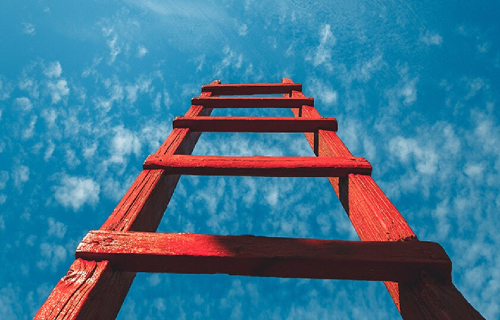 Minister for Further and Higher Education, Research, Innovation and Science Simon Harris TD, has announced an investment of €24 million across 43 research projects to support Ireland's blossoming research talent.

Seven UCD research projects have been funded through the SFI-IRC Pathway programme. This collaborative initiative between Science Foundation Ireland (SFI) and the Irish Research Council (IRC) supports early-career research across all disciplines and to encourage interdisciplinary approaches..

Marking the new investment, Minister Harris said: "I am pleased to announce funding for critical research projects spanning a broad range of areas across science, technology, engineering, maths, arts, humanities and social sciences. I am particularly pleased to see we are researching the area of vaping and the impact it is having on the next generation of smokers. I believe the impact is significant and I am really looking forward to hearing the outcome of that work.

"There is also invaluable research into student mental health and wellbeing across the island of Ireland. By supporting this activity, we are cultivating generational talent within Ireland's research and innovation ecosystem that is focusing on key challenges and opportunities and on the issues facing this generation such as climate and technology."

Commenting on the awards, Director General of Science Foundation Ireland, Professor Philip Nolan, said: "The SFI-IRC Pathway programme supports researchers at a comparatively early stage in their career to pursue independent research and discovery. In partnership with the Irish Research Council, we are nurturing and developing really promising talent across diverse research areas. Their work will give us new insights and knowledge, and drive innovation, across the full spectrum from humanities to science, engineering and technology."

Director of the Irish Research Council, Peter Brown, said: "Bridging the gap between postdoctoral stage and that of independent principal investigator is a key milestone in the development of a researcher, and the Pathway programme is making an important contribution in this regard in the Irish research ecosystem. It also supports the retention of excellent researchers with cutting-edge ideas within our research system, and I have no doubt that this will support further success and new opportunities in the years ahead."
The 7 UCD Awardees are:
Dr Bartosz Bieszczad, UCD School of Chemistry, project title: 'Nature Inspired Chemical Transformations'.
Dr Tim Greenland, UCD School of English, Drama and Film, project title: 'The Publishing Infrastructures of Contemporary Anglophone Literature'.
Dr Karen Lange, UCD School of Biomolecular and Biomedical Science, project title: 'Rare Disease Modelling and Drug Discovery in C.elegans: using CRISPR genome editing in worms to help diagnose and treat ciliopathies.'
Dr Andrew McDiarmid, UCD School of History, project title: 'Forgotten Funding: The Tontine and its cultural and societal impact on Britain and Ireland, 1693-1900'.
Dr Frances Nolan, UCD School of History, project title: 'Law versus practice: women and property-ownership in early modern Ireland, 1541-1800'.
Dr Sarah Raine, UCD School of Music, project title: 'Improvising Across Boundaries: Voicing the experience of women and gender-minority improvising musicians'.
Dr Oleksii Rukhlenko, UCD School Of Medicine, project title: 'Using cyber-physical network modelling to tackle RAS-driven cancers'.
The awards will enable postdoctoral researchers to conduct independent research for a four–year period and will provide funding for a postgraduate student who will be primarily supervised by the awardee. Co-funding partners supporting the funding of seven proposals are the Environmental Protection Agency (EPA), Met Éireann and Sustainable Energy Authority of Ireland (SEAI), committing a total of €1.95 million.

Further Information