Intimacy and sexual health itineraries among Venezuelan migrant men in Peru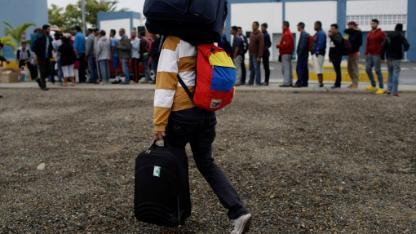 Photo by Martin Mejia, The Associated Press. A Venezuelan migrant walks into Peru.
Principal Investigator
Email: ernesto.vasquezdelaguila@ucd.ie
Project description
This project seeks to understand how masculinity and gender scripts shape Venezuelan migrant men's intimacy and social relations in Peru. It examines how intersecting factors such as race, social class, gender and sexual orientation influence these male migrants sexual health and their strategies for seeking health and care. The project also seeks to identify how the internet shapes these migrant men's experiences related to gender, sexuality and sexual health.
Contact the UCD School of Social Policy, Social Work and Social Justice
Hanna Sheehy-Skeffington Building, University College Dublin, Belfield, Dublin 4, Ireland. T:
+353 1 716 8198
| E:
sp-sw-sj@ucd.ie
|
Location Map