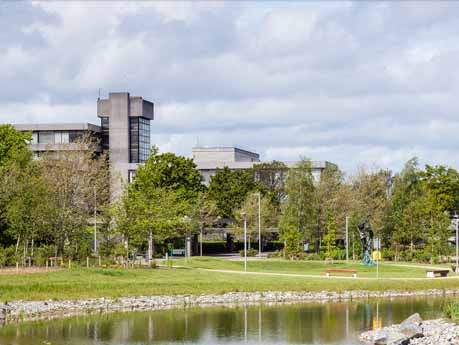 UCD Staff Disability Network aims to bring together staff with disabilities and staff with an interest in disabilities in a relaxed forum and to be a source of peer support in the workplace. The network will promote disability equality for staff through active involvement and consultation on the University's plans, strategies, policies and guidance. Staff with disabilities is represented on the Equality, Diversity & Inclusion Group by Tina Lowe, Campus Accessibility Officer.
UCD aims to attract staff from diverse backgrounds and communities, including staff with disabilities. Staff members with disabilities are supported through the HR Equality & Diversity Unit.
According to the World Health Organisation (WHO) World report on disabilities, it is estimated that 15% of the world's population is disabled. Additionally, through global ageing of the population in the developed world, it is estimated that this number is set to increase. 85% of people with disabilities between the ages of 18 and 64 acquire their disability during their working life.