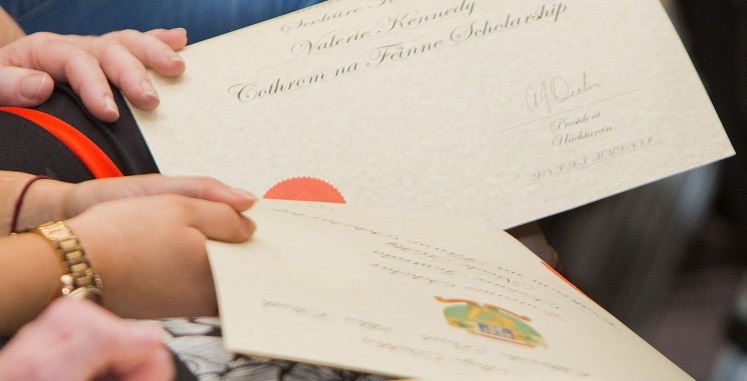 UCD Access and Lifelong Learning recognise that many students could not succeed in university without some financial support.
Access & Lifelong Learning delivers a range of initiatives to facilitate widening participation in UCD, including outreach, admissions and student support. Through UCD Access and Lifelong Learning, students from a variety of backgrounds including mature students, school leavers from socio-economically disadvantaged backgrounds, and those with a disability are encouraged to progress and succeed at UCD.
You can find information here about the various scholarships schemes available to assist students entering UCD and registered UCD students, as well as our guides to submitting a scholarship application.
Click here for some Money Management Tips !
Guide to Applying for Scholarships
Part Time Students
Scholarships
Undergraduate Students
Scholarships
Sanctuary Programme- Support for incoming students who are refugees, international protection, and those with leave to remain.
NUI Scholarship for Students with Disabilities- One-time payment for incoming students with physical and sensory disabilities.
Think Again -

funding for living costs, as well as a range of other vital supports such as career and personal development for women aged 23 and over
Financial Supports
National Funding
SUSI Grant- Means-tested funding that provides students with a maintenance grant to support their studies. You should apply for this during the summer before you begin your degree.
Graduate Students
Scholarships
Cothrom na Féinne Graduate - Fee waivers in agreed Postgraduate Social Sciences and Science Programmes for Irish and EU students from Access backgrounds.
Cothrom na Féinne Graduate - TECH4HER scholarship is for a female access student hoping to study a taught, full-time graduate programme within the fields of Science, Technology, Engineering or Maths (STEM).
Bursaries
National Funding
SUSI Grant- Means-tested funding that provides students with fee assistance for full-time postgruduate study.