Dr Conor Delaney | Florida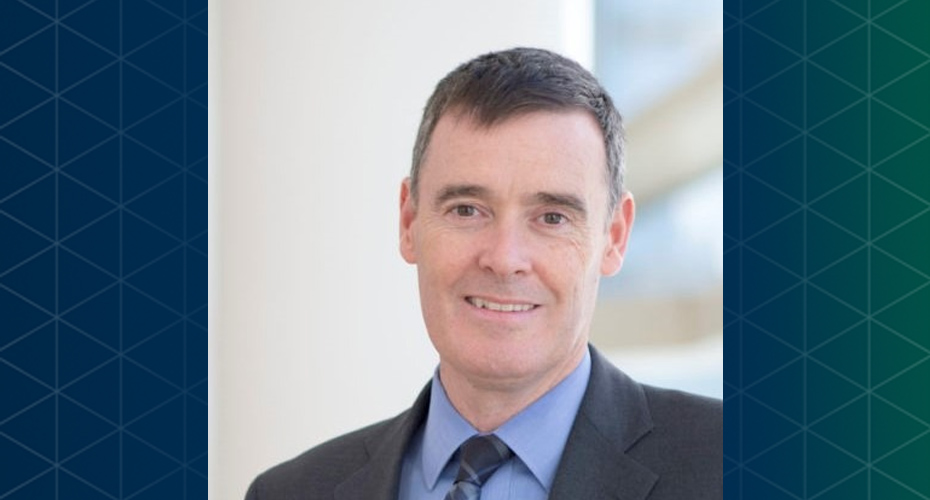 Dr Conor Delaney, MD, PhD is a colorectal surgeon and President and CEO of the Cleveland Clinic Florida Region, he lives in south-east Florida with his family.
1. How was your experience in UCD – the social scene, sports activities and lectures?
UCD was a really enjoyable and formative period, and the 1980s were a great time to be a student in Dublin. One of the special things about our first year at Belfield was the opportunity to meet and become friends with students from so many other disciplines before we returned to Earlsfort Terrace and the hospitals as part of medical school. The opportunities medical school unlocked for innovation and research were also very helpful throughout my career. The quality of lecturers and teachers was outstanding and really opened my eyes to what was happening outside of Ireland. UCD also opened up opportunities for speciality training abroad.
2. Have you made decisions in your working life that were directly impacted by your time as a student?
My training and experience at UCD exposed me to an academic environment at an early stage, and this has been a mainstay of my career. The opportunity to help patients with clinical care, to teach the next generation of clinicians, and to conduct research to advance boundaries of the care we can provide were all instilled in me as a medical student. With subsequent training and experience, I have learned more about innovation and business operations, but this is always based on that foundation of academic medicine.
3. What drew you to a career in colorectal surgery?
I come from a medical family and was drawn to medicine from an early age. The opportunity to provide help to patients and the technical complexity involved drew me to surgery. However, I only decided to do colorectal surgery towards the end of my training, because of the variety of the speciality, and the potential to help patients with conditions from complex cancers to inflammatory bowel disease. The decision was confirmed during a one-year international fellowship at Cleveland Clinic – something that turned into a 22-year stay in the US!
4. You are President and CEO of the Cleveland Clinic Florida, overseeing a vast region that includes five hospitals – do you ever find that daunting?
Not daunting, but always fascinating. I have been fortunate to get great experience with diverse teams and leadership roles at earlier stages of my career. After an initial six-year period as a consultant at the Cleveland Clinic in Ohio, where I focused on clinical work, research and teaching, I was asked to build a group at another university and be Vice-Chair of Surgery there. This decade of clinical practice, leadership and team-building was a formative experience. I was asked to return to Cleveland Clinic, Ohio, where for five years I had the honour of being Chair of the Digestive Disease and Surgery Institute, a team of more than 250 consultant physicians and 1,000 caregivers across Cleveland Clinic. The Institute provides the most complex medical and surgical care to patients from all around the USA, and indeed the world, who come to see us for care. These two decades of training prepared me for what I do today.
5. What does a typical working day look like for you?
The biggest change with this new position is that I have not had time to provide direct surgical patient care for the first time in more than 30 years. I generally start meetings at around 6.30 am. Early morning meetings tend to focus on receiving operational updates from the team, and then leading or participating in meetings to manage the Florida region, but also as part of the Executive Team for the Cleveland Clinic enterprise, as we have operations in Florida, Ohio, Nevada, Canada, Abu Dhabi and London. This means that there is a reasonable amount of travel, but also virtual meetings with our enterprise teams at different sites. Throughout the week, I work with my clinical, quality, HR, operational and other teams to ensure that we are providing the highest quality care possible to the patients that we are privileged to see, whilst pursuing our mission of 'Caring for Life, Researching for Health and Educating those who Serve.'
6. What have been the most challenging aspects of your career?
Focusing on maintaining a work-life balance has been most important to me, as my family is my single biggest priority. This can be challenging and takes careful time management. My wife and I both managed to coach our son's and daughter's soccer teams respectively for many years and travel extensively together.
7. How has your career impacted the way in which you see the world?
Being part of a team that is regularly ranked as a top hospital in the US and the world has made me realise the responsibility that comes with these roles, as well as the global impact that we can have in healthcare. It has always meant providing the best individualised care possible. At an early stage, it meant working hard to teach the 'best and brightest' who came to us for training and to publish the best research and educational material that we could. Most recently it has been the responsibility of managing a team of more than 10,000 caregivers in our five Florida hospitals to provide the best care for our communities and those who come to us from further abroad – which became quite interesting with the recent pandemic.
8. What do you think your career priorities will be in 10 years' time?
I think my priorities will be very similar in 10 years. At the end of the day, leadership is first and foremost about people and your team. Building the team, recruiting and retaining the best and managing the change that always happens – whether it is key people being recruited away from your organisation, or experiencing the consequences of a pandemic. Managing and relating to people, and providing the best environment for them to work in, is what excites me the most, and what allows me to scale my ability to help others.
9. What do you think makes a strong leader?
I think the strongest and best leaders are those who bring together the best team and then provide the best environment for that team to thrive. Generally, that requires a deep understanding of the subject matter and it most certainly requires a commitment to the Mission. In addition, strong leadership requires a leader to put their team first – often described as 'servant leadership' – and provide a safe place for the team to develop and function. Additionally, it is critical to be approachable and available for the team, and provide appropriate coaching and redirection at times, while being driven by metrics and measurable standards.
10. What is the best piece of advice you've ever been given?
Never say "no" to an opportunity or something you are asked to do – at least until much later in your career.
11. How have you shared your knowledge and skills with others?
In many ways. This started with teaching and training residents, fellows and surgeons who visited Cleveland Clinic, and later expanded into teaching courses in laparoscopy, colorectal surgery and perioperative care, nationally and internationally. It later evolved into developing training manuals and educational books to disseminate the training further. For leadership training, we now run many training courses, but perhaps most important is direct mentorship and coaching of trainees, colleagues and team members. This on-the-spot and relaxed method can be very valuable. Next year, as President of the American Society of Colon and Rectal Surgeons, I hope to be able to share my experiences to an even greater extent.
12. What are your thoughts on the current medical education trajectory and the future for current medical students?
Truly exciting. Knowing that the information available at a student's fingertips these days, and perhaps more importantly the ability to be aware of things that are going on in different institutions around the world, creates an opportunity for learning and innovation that was simply not available decades ago.
13. What advice would you give to a young doctor?
First, focus on providing the very best care you can for each individual patient, and relate to each patient to the best of your ability. Secondly, focus next on your team and being the best part of your team that you can be – this is how you can provide the best care. And lastly, if you have an interest in research, education or administration, let that come later after you become an excellent clinician!
14. What is life in Florida, outside of working, like?
Florida is totally different to Ohio – where my family and I previously lived for 21 years. South-East Florida is a really exciting and rapidly growing part of the US, with a population of more than six million in the Miami-Fort Lauderdale area alone. The lifestyle is dynamic, and the local attractions and opportunities to travel are exciting. It allows me to pursue the outdoor activities I enjoy, like playing tennis with my wife and family.
15. What do you miss most about Ireland?
The family and professional opportunities in Cleveland and the US have been fantastic, but it comes at the cost of being further from our extended family, and of course, missing the Irish sense of humour.
Find out more about the Cleveland Clinic here.
UCD Alumni Relations
University College Dublin, Belfield, Dublin 4, Ireland. T:
+353 1 716 1447
| E:
alumni@ucd.ie
© 2023 All Rights Reserved.