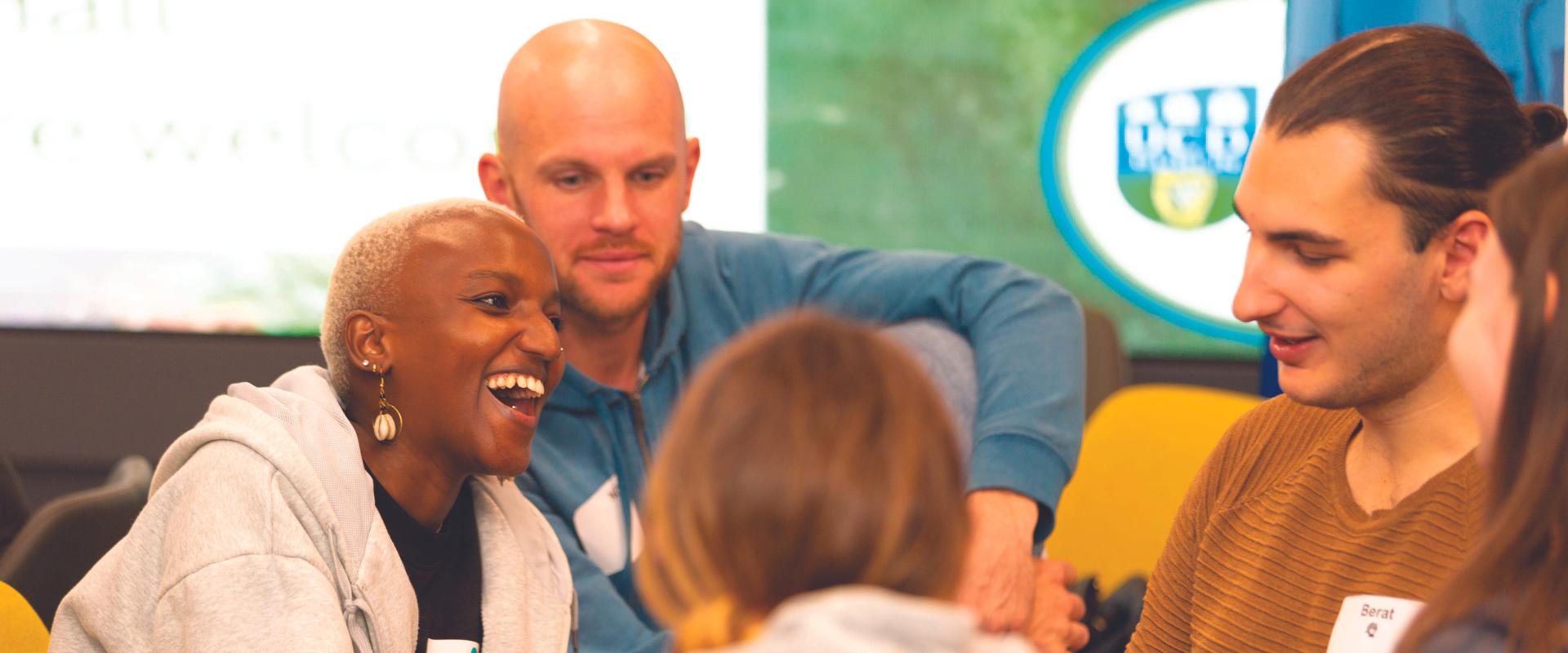 Get Involved
You can stay connected to the growing alumni community and get involved in different ways that suit you
Your UCD community is always close at hand – online or in person – anytime, anywhere.
There are volunteer programmes to help you give back to the UCD community, supporting students and inspiring school-goers considering UCD
You can also help to improve students' employability by acting as a mentor, a speaker on a career panels or offering internships
You can connect, learn and engage with fellow alumni at events on campus, virtually and around the world
We can also help you organise or attend your class reunion
And you can support scholarships, student supports, mental health services, or a project close to your heart.
UCD Alumni Relations
University College Dublin, Belfield, Dublin 4, Ireland. T:
+353 1 716 1447
| E:
alumni@ucd.ie
© 2023 All Rights Reserved.