Emre Akyüz | Turkey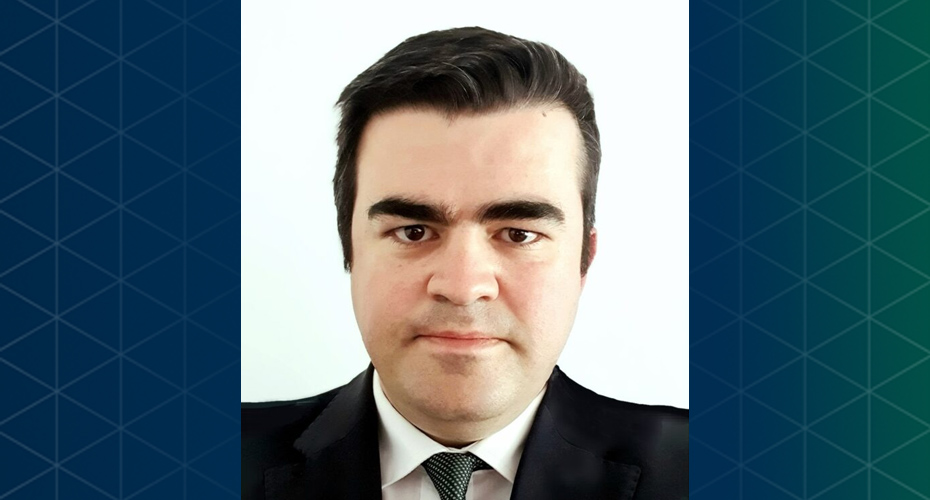 Emre Akyüz, originally from Turkey, has a BA in Economics and an MA in Environmental Sciences from Hacettepe & Ankara University respectively. He graduated from UCD with an MSc in Sustainable Agriculture and Rural Development. Emre worked as a European Union Affairs Expert at the Directorate for European Union Affairs in Turkey until recently, he is now a National Project Coordinator for the Food and Agriculture Organization (FAO) of the United Nations. He lives in Ankara with his wife.
1. What made UCD stand out as the place you wanted to pursue your studies?
At some level, I think my dream of visiting the vast green plains of Ireland I'd seen depicted in films influenced my decision to study in Ireland, but I would like to think it was for more sensible reasons. Before applying, I decided on some essential criteria for the third level institution I would attend and UCD proved to be the best choice among the EU universities. The Sustainable Agriculture and Rural Development programme really met my expectations. Also, UCD's social infrastructure was another winning point for me; the well-equipped campus, sports centre, and a variety of places to socialise (you could even get lost in the woods if you wanted).
2. What was your UCD experience like – the classes, lecturers, societies?
It could not have been better! I will admit the first days in Dublin were stressful, finding a house and just settling in a new country in general – a country I have never been to before. However, I adjusted and loved the classes and study visits to rural farms all over Ireland. As for the lectures, it was great having the opportunity to observe and analyse the practical outputs and get involved in the many class debates. The diversity of classes and lectures was something I really appreciated and benefitted from, and my lecturers also offered so much guidance. I joined the Jazz Society, but to be honest I could not give it as much time as I wanted!
3. What about Ireland most surprised you when you first arrived?
I felt at home from the very first day. I had visited most European countries before I arrived and found Ireland to be quite different to the others. I felt instantly comfortable – not only because of the friends, academics and people I met at UCD but also because people, in general, were kind and welcoming. I was not a "legal alien" in Dublin, as Sting described himself in New York!
4. How did you end up in your current area of work?
During my 20s, I was active in the European Union's "Youth in Action" Programmes and the international environment of the programme always impressed me. By the time I reached graduation, my decision was clear: whatever job I pursued, it would have international aspects.
5. What interests you the most about your job?
The world is changing and my job allows me to be part of this change, I love that I can contribute. I am responsible for agriculture, fisheries and rural development negotiations, all areas that are deeply impacted by climate change, and all areas where I can effect positive change. I also love meeting so many professionals from different countries and a wide range of occupations.
6. What have been the most challenging aspects of your career?
The times we live in are challenging – issues with climate change, food supply, supply chain risks and security. We have to change the way we live. We need to adapt, innovate and above all change people's minds. My job requires asking people to leave their comfort zone, – this is a constant challenge. In spite of this, I remain positive, as every challenge is an opportunity to learn and to act.
7. What is the proudest moment of your career to date?
Witnessing changes and developments in my home country, Turkey, during its EU alignment process is absolutely the proudest moment of my career.
8. What do you think your career priorities will be in 10 years' time?
If you had asked me this question 20 years ago, the answer would have been "I will be an architect, designing sustainable, efficient and unique buildings". 15 years ago, the answer would have been "a Development Economist designing sustainable development models". Now? I do not know. "Man makes plans and God laughs". Nevertheless, I can say that in 10 years' time, I will be working for the promotion and adoption of sustainable practices.
9. How has your career impacted the way in which you see the world?
When I was a young lad, the world was quite small. During my career, I have realised that the world seemed smaller: a small tiny blue dot. But at the same time, it turned into a unique, wonderful and big planet. While I am writing these words under a lime tree, I can say that every single living being is a miracle. My visits to farms and rural areas changed the way I perceive the world. Every farmer is a hero like bees, soil, rain and clouds. My visits to different countries with different traditions and cultures showed me the importance of cultural diversity, as biodiversity is crucial for the environment. Our world is not just numbers, formulas or data.
10. What advice would you give to someone who is just beginning their career?
Work smart, travel a lot, never lose your logic, and don't be single-minded. Learning never ends and it is just a beginning – you can change your path at any time. Just keep moving.
11. Tell us a bit about your current life, such as your family, and hobbies?
I am a musician and I am married to a musician, this is one of the challenges of our marriage. We love arguing about music (not surprising when a jazz singer and a rock bass guitar player are wed). I am a nature lover and when the weather lets me, I ride my bike to rural parts in my free time. I do experiments in my garden to reduce my carbon footprint, grow climate-friendly plants and try ways to harvest rain. I am a member of a non-profit social cooperative working on sustainable agriculture and rural development – after work, this takes up much of my spare time.
12. What is the best piece of advice you've ever been given?
A combination of advice I merged: opportunities neither have legs nor desire to come to people, but you have, so keep moving even if you do not know where you are heading to. Being on the road to the unknown would be risky, but the nature of life is mortal.
13. One day in Ankara – what are your top tips for visitors?
Readers, do drop me a line if you visit, I would be happy to assist you! But in case you cannot reach me, here are three different options (depending on your personal preference). If you have time – do all three!
For history lovers:
Anatolian Civilizations Museum, Ethnography Museum, Historical District of Ulus (buildings and ruins from the Roman Empire to 1920s, the Turkish Independence War Era, and various museums) and of course Anıtkabir Museum (the founding father of the Republic of Turkey, Mustafa Kemal Atatürk's Mausoleum).
For arts and cultural events lovers:
the State Art and Sculpture Museum and various private exhibits; you can attend operas, operettas, and theatre plays nearly every evening apart from Mondays (but book in advance, most of the time they are sold out the day of the event), and there is also a great variety of music bands playing in the pubs and performance halls in the downtown of Ankara (like rock, jazz, blues, pop etc.).
For nature lovers:
rent a car and visit rural parts of Ankara, Bird Sanctuary in Nallıhan and Nallıhan itself, İnözü Valley in Beypazarı and Beypazarı itself, Lake Eymir, and Salt Lake. I like to hang out on the universities' campuses in nature like Hacettepe University Beytepe Campus and Middle East Technical University Campus.
If you would like to get in touch with Emre you can connect with him on LinkedIn here.
UCD Alumni Relations
University College Dublin, Belfield, Dublin 4, Ireland. T:
+353 1 716 1447
| E:
alumni@ucd.ie
© 2023 All Rights Reserved.