Congratulations to Niamh Morgan on winning the Carmel Humphries memorial medal for the best presentation for the School's Postgraduate Seminar Day.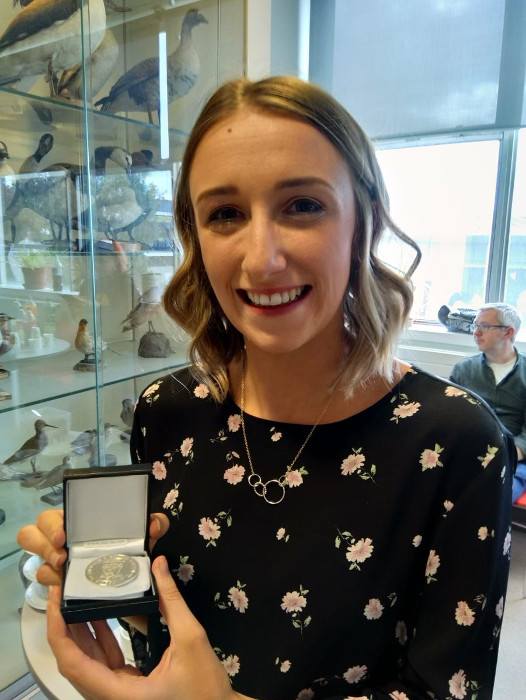 ‌
Her presentation was enttitled 'The Bare Bones of Membrane Trafficking: Understanding the Cellular Function of RAB33B in Health and Disease'.
The School would also like to thank Niamh, Emma and Willson for organising the day.