Dr Lan Li
Lecturer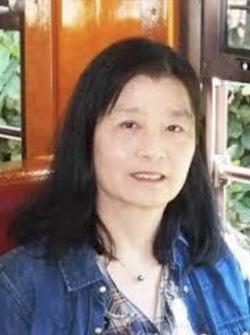 Irish Institute for Chinese Studies
University College Dublin, Belfield, Dublin 4, Ireland
E-Mail: lan.li@ucd.ie
Tel: +353 1 716 3000
Dr Lan Li studied Chinese Language and Literature at Renmin University, Beijing, China, where she received a BA and an MA. She then took up a lectureship at the university, lecturing on the History & Theory of Ancient Chinese Literature.
In 1991 she received a scholarship from Queen's University Belfast for her PhD in Social Anthropology, which was also funded by the Royal Anthropological Institute of Great Britain and Ireland. Her doctoral thesis documented the rise of popular religions in contemporary China, and was later published in book form in both Chinese and English. Following her doctoral studies, Dr Li lectured in Chinese Culture, Society and Language at Queen's University Belfast and also worked as research fellow in the Department of Social Anthropology at the university. In August 2006, Dr Li joined the Irish Institute for Chinese Studies at UCD as a lecturer in Chinese Studies. In 2010, Dr Li was appointed Deputy Director of the UCD Confucius Institute for Ireland.
Dr Li is a member of the British Association for Chinese Studies and the Association for Chinese Studies in Ireland. Her research interests lie in Chinese popular religion, Chinese intellectual tradition, late Qing history, and comparisons between Chinese and Western business culture.
李岚博士
都柏林大学爱尔兰中国研究院讲师
Irish Institute for Chinese Studies
University College Dublin, Belfield, Dublin 4, Ireland
E-Mail: lan.li@ucd.ie
Tel: +353 1 716 3000
李岚博士于中国人民大学获得中国语言文学学士和硕士学位。毕业以后任该校讲师,讲授中国古代文学理论史。
李岚博士于1991年获英国贝尔法斯特女王大学全额奖学金,攻读社会人类学博士学位。在撰写博士论文期间,获得英国皇家人类学会博士论文奖学金。其博士研究以社会人类学的理论和方法,分析通俗宗教在当代中国社会中的作用和影响,以此为基础所持续进行的研究,分别以中、英文两种文字出版为学术专著。获得博士学位以后,李岚博士在英国贝尔法斯特女王大学留校任教,讲授中国文化、社会、语言等课程,并任该校的社会人类学系研究员。
李岚博士于2006年应聘为都柏林大学爱尔兰中国研究院讲师,讲授中国文化、社会、语言等课程。自2010年起,兼任都柏林大学孔子学院外方副院长。
李岚博士是英国汉学研究会和爱尔兰汉学研究会会员。她的研究兴趣包括中国通俗宗教、中国的思想传统、中国晚清历史、中西方商务文化比较研究等。