Dr Xiaodong Li
Lecturer / Assistant Professor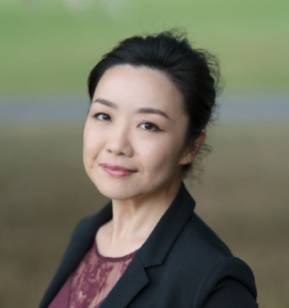 Irish Institute for Chinese Studies
University College Dublin, Belfield, Dublin 4, Ireland
E-Mail: xiaodong.li@ucd.ie
Tel: +353 1 716 3000
Dr Xiaodong Li joined the Irish Institute for Chinese Studies in 2008 as a visiting scholar/Chinese Language Teacher from Chongqing University, China. She worked with the Institute until 2013. Dr Li returned to the IICS in 2021 as a Lecturer / Assistant Professor. She is lecturing both Chinese Language and other modules on Chinese Studies for undergraduate and MA students. In addition to lecturing, Dr Li has also been actively involved in cultural events organised by the Institute. She is currently the host of the Hello China radio programme.
Dr Xiaodong Li completed her PhD research at the UCD School of Politics and International Relations and was conferred in December 2021. Her research investigates the impact of China's Household Registration System on Rural-urban Migration, with a specific focus on rural workers' subjective well-being. Prior to this, she was awarded an MSc in Politics and International Relations from University College Dublin.
Her research interests are public policy, urbanisation in developing countries, Hukou system, subjective well-being, composite index, internationalisation of curriculum, and migration.
李晓东
讲师 / 助理教授
Irish Institute for Chinese Studies
University College Dublin, Belfield, Dublin 4, Ireland
E-Mail: xiaodong.li@ucd.ie
Tel: +353 1 716 3000
李晓东于2005年取得中国传媒大学播音与主持艺术(英语节目主持方向)学士学位,2011年取得都柏林大学国际关系硕士学位,2021年取得都柏林大学政治与国际关系博士学位。
李晓东于2005年至2007年在重庆大学任教,2008年1月至2013年9月作为访问学者受邀在都柏林大学担任中文教师。教授的课程包括中学课程,本科学位课程及晚间课程。目前李晓东博士在爱尔兰中国研究院负责教授本科及研究生课程。