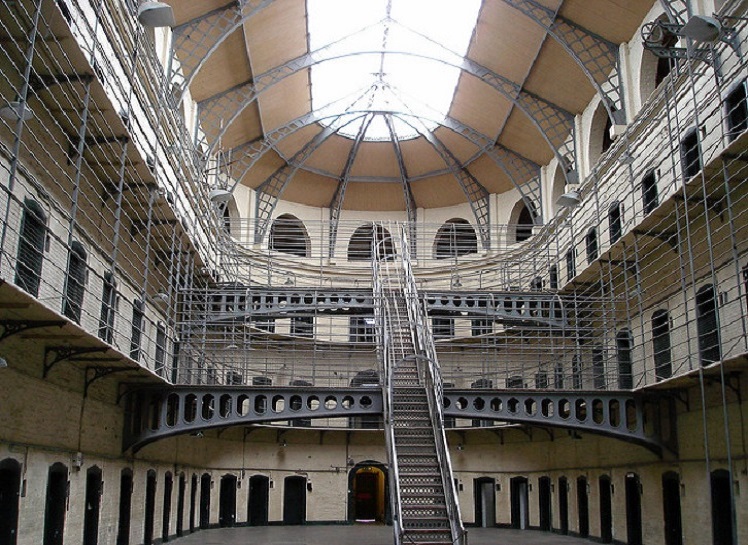 Inside Reform: Prison Healthcare Campaigns, Past and Present
Policy Workshop
National Gallery of Ireland, Dublin
2 June 2017 9:30 am – 3:30 pm
Convenors
Catherine Cox (University College Dublin) and Hilary Marland (University of Warwick)
Introduction
Prisoners' health has been a long-standing, historical concern of prison reform groups and individual campaigners. Even prior to the foundation of the modern prison system in the mid-nineteenth century, reformers and prisoner advocates across England and Ireland highlighted the question of prisoner health, actively campaigned to improve prison conditions that adversely affected inmates' well-being, and lobbied for improved medical services. Activists ranged from prominent individuals, notably John Howard (1726-1790) and Elizabeth Fry (1780-1845), whose campaigns helped to shape the modern prison, to modern voluntary organisations such as Prison Reform Trust (UK), Irish Penal Reform Trust (Ireland) and the Howard League for Penal Reform (UK). Health and prisoners' access to medical services – in terms of personnel and institutions – has since featured prominently in numerous reform campaigns and publications. Advocates for prisoners' health have variously highlighted the poor physical and mental condition of those entering prisons, the challenge to health inherent in the prison environment, and the demanding roles of prison medical staff and their inability at times to meet these demands.
Since the Universal Declaration of Human Rights and the establishment of the World Health Organisation in the late 1940s, philosophical debates on prison medicine and prisoners' welfare have been increasingly framed in terms of prisoners' right to health, albeit with limited practical effect (Wolff, 2012). In 1982, the UN General Assembly charged those responsible for prisoners' medical care with the duty of protecting their physical and mental health, and treating their diseases to the same quality and standard as those who are not imprisoned (Niveau, 2007). This standard has been accepted in many countries, yet some commentators argue that it might not fully address the challenges faced by the prisoner population. Thus, the prison setting and the principle of equivalence might have to be deviated from in exceptional circumstances (Charles and Draper, 2011; Niveau 2007). While notionally these principles have garnered widespread acceptance, their implementation has proved contentious and complex.
This workshop seeks to explore the methodologies of current and past campaigns, asking how effective they have been in raising awareness, lobbying governments and driving change. Drawing on a number of historical and contemporary case studies, which explicitly focus on health-related topics, it explores reformers' operational practices and institutional relationships.
Contact UCD Centre for the History of Medicine in Ireland
School of History, Room J113, University College Dublin, Belfield, Dublin 4, Ireland. T:
+353 1 716 8185