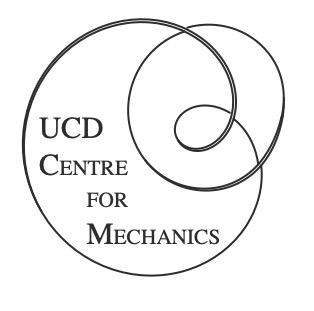 About Us
The UCD Centre for Mechanics is a leading research centre dedicated to advancing the knowledge and application of fundamental and applied mechanics in Ireland. Impacting modern sectors like:
Micro-nano technologies
Built infrastructure systems
Fundamental dynamical systems
Biomedical design and sensor technology
Renewable energy
Manufacturing 4.0,

Robotics to name a few.
The Centre aims to deliver a world-class research programme, significant industrial and economic benefit and compelling outreach and education. Additionally, the Centre has strong links and collaborations with over 100 academic institutions, and 100 industrial, and regulatory bodies worldwide. For further details please see:
You can keep up to date with the UCD Centre for Mechanics under News & Events. You can Contact Us to let us know if you would like to be informed of upcoming events, or if you are interested in joining the Centre.