The Co-Lead research team is based in UCD IRIS Centre, School of Nursing, Midwifery and Health Systems. We have expertise in multi-level systems research and a comprehensive knowledge of research designs and methodologies. Our research approach is underpinned by rich contextual analysis, interdisciplinary approaches and co-design with healthcare professionals, patients and the public. We are informed by the belief that synthesising evidence from systematic and realist reviews of the literature with findings from socio-technical systems analysis of current policy and practice and translating this evidence into knowledge can inform the design of evidence-based, customised interventions that are more likely to be successful and sustainable.
‌‌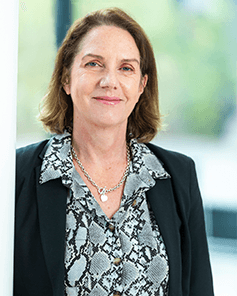 Prof Eilish McAuliffe, Principal Investigator
Prof McAuliffe holds a joint professorial appointment with UCD, MMUH and SVUH. She previously held the position of Associate Professor and Director of the Centre for Global Health at Trinity College Dublin, which she established and led the development of for over 10 years. Prof McAuliffe has more than 20 years of experience in health systems research. Her research activity is primarily focused on strengthening health systems and falls within the realm of implementation science. Utilising interdisciplinary approaches to identify problems in existing service provision, particularly in the area of human resources, organisational change and analysing reform and restructuring in healthcare to identify learning and improve the quality of services is the main focus of her research. She holds a B.Sc. Psychology from University College Dublin, an M.Sc. Clinical Psychology from University of London, an MBA from Strathclyde University and a PhD from Trinity College Dublin. Read more...
‌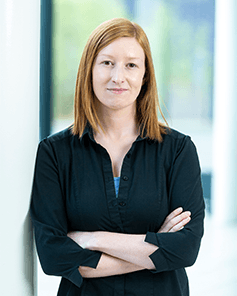 Dr Aoife De Brún, Ad Astra Research Fellow
Dr. Aoife De Brún is Assistant Professor/Ad Astra Fellow at the UCD Centre for Research, Education and Innovation in Health Systems (UCD IRIS) at the School of Nursing, Midwifery and Health Systems in University College Dublin. She is a registered Chartered Psychologist with the British Psychological Society with experience of multi-disciplinary projects in health research. Her research interests include a range of topics in applied health and organisational psychology including group dynamics, collective leadership, medical decision-making and patient and public engagement in research. In previous roles in Newcastle University, she was involved in research exploring shared decision-making and patient involvement in safety reporting. Since joining UCD Health Systems in January 2016, she has been working on the HRB-funded Co-Lead research programme. Dr De Brún has received a BA(Hons) in Psychology (Trinity College Dublin) and a PhD in Social Sciences (University College Cork). Read more...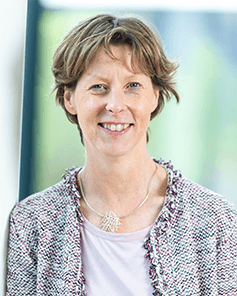 Una Cunningham, PhD Student
Una Cunningham is completing a part-time PhD on "What enables Irish healthcare teams to work effectively". Thesis Supervisor: Prof Eilish McAuliffe.
Lisa Rogers, PhD Student
Lisa Rogers is completing a full-time PhD on "An evaluation of the implementation of a collective leadership intervention within the Irish Health Service". Thesis Supervisor: Prof Eilish McAuliffe.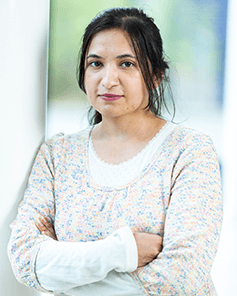 Zuneera Khurshid, PhD Student
Zuneera Khurshid is completing a full-time PhD on "Adapting, developing and validating instruments to measure the key elements of patient safety at the individual, team and organisational level" in partnership with the HSE Quality Improvement Division. Thesis Supervisor: Prof Eilish McAuliffe.
‌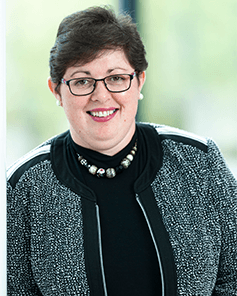 Sharon Gorman, PhD Student
Sharon Gorman is completing a part-time PhD on "Developing a model to progress Public and Patient involvement (PPI) in healthcare decision making in Ireland using collective leadership design approach". Primary Thesis Supervisor: Prof Eilish McAuliffe.