Contemporary challenges for the separation of powers: the view from Central Europe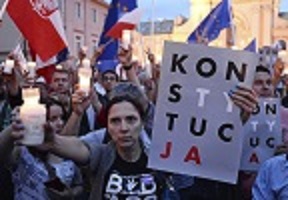 The School of Law is hosting a special research seminar on Monday 21 May in the Harty Boardroom (L106) at 13:00. Lunch will be served.
Recent years have seen a weakening of liberal democracy across Central Europe as populist or authoritarian political parties become more prominent. These political developments have posed real challenges for constitutional structures and, in particular, for the separation of powers. In many states, constitutional or supreme courts have become key actors in responding to these separation of powers challenges - a development which raises issues of democracy legitimacy, legal certainty, and constitutional politics. This seminar will explore these issues by considering what recent political controversies mean for the practice and theory of the separation of powers.
Speakers:
John Gealfow, Ecole de Droit de la Sorbonne, Paris.
Martin Hapla, Jana Kokesova & Tomas Sobek, Faculty of Law, Masaryk University, Brno.
---