Email
Along with your secure UCD email account in Gmail, we provide secure shared collaborative inboxes, delegated email, mail merge, and Targeted Communications in InfoHub.
Instant Messaging
Google Chat is in the nine-dots drop-down menu at the top-right of your UCD Google applications. To keep your email and messaging in one place, you can set Gmail to display your Google Chat at the side of your inbox. Find out more below:
Video Conferencing
Your UCD Zoom account lets you set up event registration forms, share interactive whiteboards, assign break-out rooms and even create videos. What's more, our interactive DTEN screens facilitate dynamic Zoom Rooms hybrid meetings from locations across campus. Find out more below: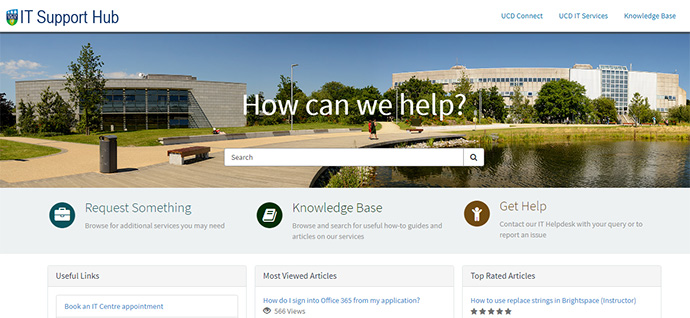 Further Support
The UCD IT Support Hub is where you can log a call with our UCD IT Helpdesk team, find an answer in our Knowledge Base of articles, or request an additional service or access.