About Zoom
Zoom is a well-known communications platform that allows users to meet virtually using video, audio, phone, and chat. Zoom is the supported videoconferencing solution at UCD for staff and students. Events may be recorded and downloaded for later review. All event recordings are subject to a data retention policy.
You can log in to your UCD Zoom account via UCD Connect.
It is integrated with Google Calendar for UCD staff.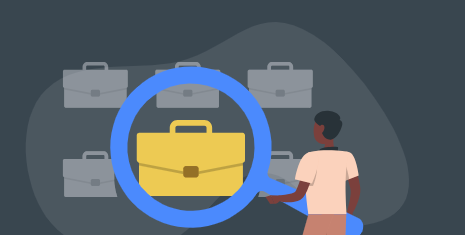 Zoom and your data
All UCD data is held within Zoom's EU Data Centres. This includes both meeting and webinar data. This was informed by enhanced data privacy rules, which raised the bar in relation to the requirement to keep data within the EU.
Data Retention Policy
A data retention policy has been implemented at UCD for Zoom recordings. By default, any recordings you complete will be deleted after 13 months. This is set to 150 days for Students.
Getting Started: we recommend you watch 3 short videos
Using Zoom at UCD
In addition to its standard video call features, your UCD Zoom account lets you create event registration forms, interactive whiteboards, and break-out rooms. It also enables closed captioning and auto-transcription, and can record your meeting or event for later use.
Find out more about Zoom for UCD in our Knowledge Base articles on the UCD IT Support Hub:
Zoom Webinars
Zoom Webinars provide a solution for hosting large online events such as academic conferences, seminars and recruitment events, with up to 500 participants.
Please check your UCD Connect Zoom Personal information to confirm the number of participants you may currently invite. Options for larger participant numbers are available on request via the IT Helpdesk.
Zoom also offers an online training course about running webinars.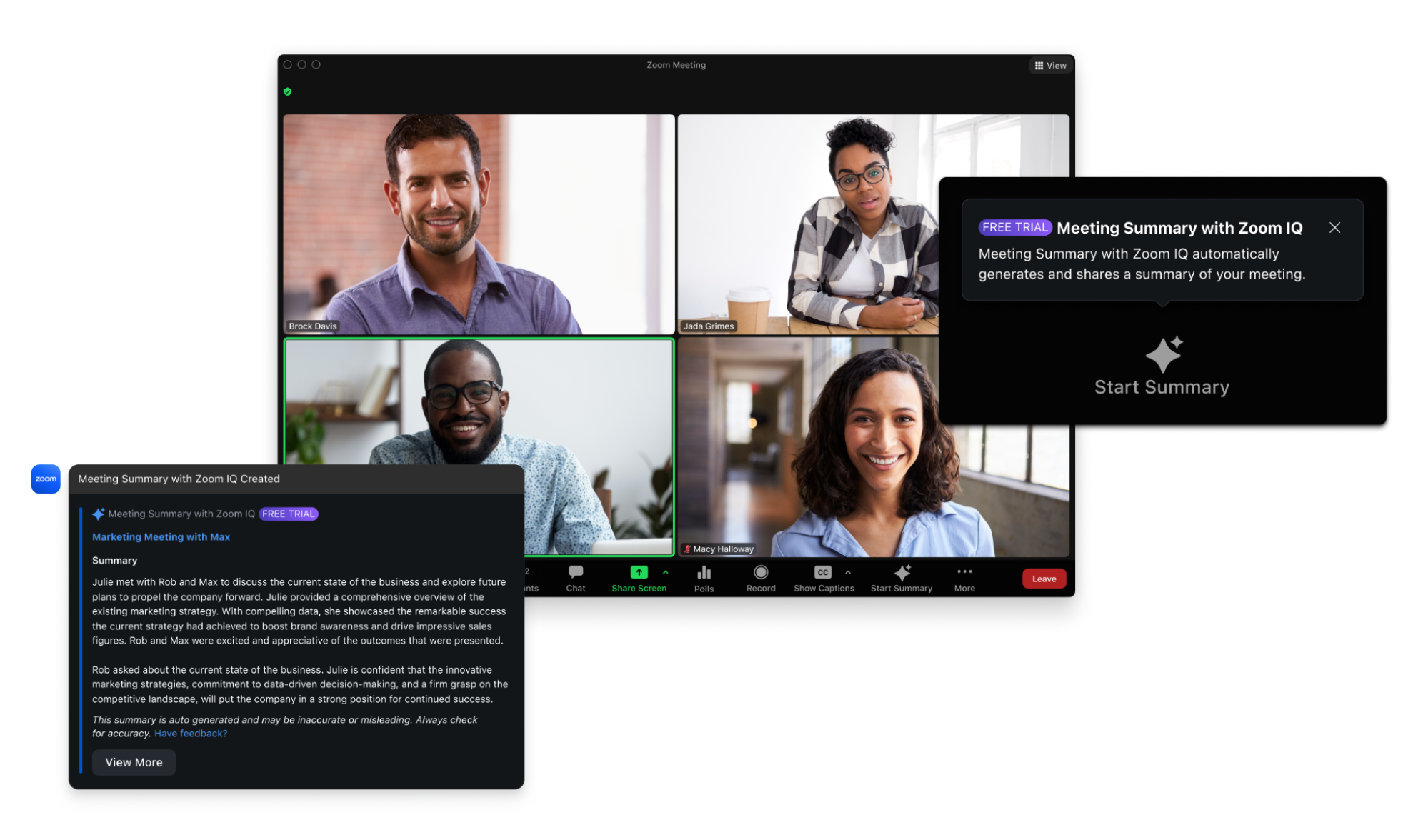 Zoom IQ
The following feature is due for release in UCD Zoom accounts, powered by generative AI:
Meeting summary with Zoom IQ
Meeting summary using Zoom IQ: Meeting hosts can now create a summary powered by Zoom's own large language models and share it via chat and email without recording the conversation, so hosts get automated notes and can share them with those who didn't attend.
Please note that these AI-powered features are available for English only. Their usage is optional and you may choose whether or not to use them.
Creating a Zoom Video
Did you know that you can also use your UCD Zoom account to make a video?
Record yourself, choose how to display your slides or accompanying text, then when the recording is saved you can tidy up the start and end, and share your video with a direct link. Watch our how-to video to find out more!
Helpful Resources
Zoom's Learning Center has a wealth of helpful information including product walkthroughs and quick reference videos, as well as in-depth training courses. Here is a selection of helpful articles and videos: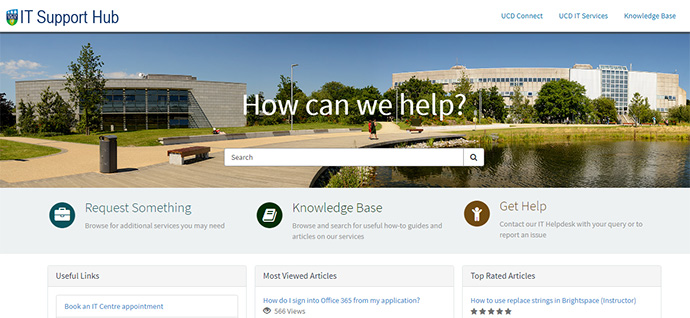 Further Support
The UCD IT Support Hub is where you can log a call with our UCD IT Helpdesk team, find an answer in our Knowledge Base of articles, or request an additional service or access.