Overview
Today we use internet-connected devices in all aspects of our lives. We go online to search for information, shop, bank, do homework, play games, and stay in touch with family and friends through social networking. As a result, our devices contain a wealth of personal information about us. Information that we want to protect. If your devices are not protected, identity thieves and other fraudsters may be able to get access and steal your personal information.
Protecting your device will help reduce the risks of losing the device, the cost of replacing the data contained on it and the possible statutory and legal implication which can sometimes cost more than having to replace the hardware itself.
How to
Find out more about How to protect your device
---
See also:
What is Ransomware?
Ransomware is malicious software that infects your computer and displays messages demanding a fee to be paid in order for your system to work again. This class of malware is a criminal moneymaking scheme that can be installed through deceptive links in an email message, instant message or website. It has the ability to lock a computer screen or encrypt important, predetermined files with a password.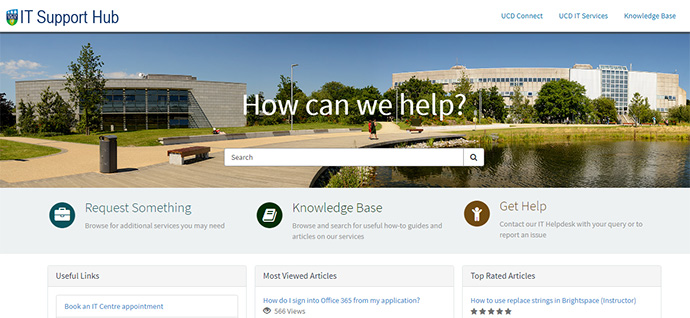 Further Support
The UCD IT Support Hub is where you can log a call with our UCD IT Helpdesk team, find an answer in our Knowledge Base of articles, or request an additional service or access.