Phishing
Phishing is a technique used by criminals to steal personal or financial information such as your passwords, date of birth, credit card details, etc. Identity thieves try to lure you into giving up personal or financial information by making what looks like a legitimate request from an organisation you trust. These might look like they are from a bank, credit card company, or even UCD. Unfortunately, phishing scams can be highly effective and numerous students and staff have been tricked.
Find out more in our articles on the UCD IT Support Hub below:
Please remember IT services will never ask you for your password.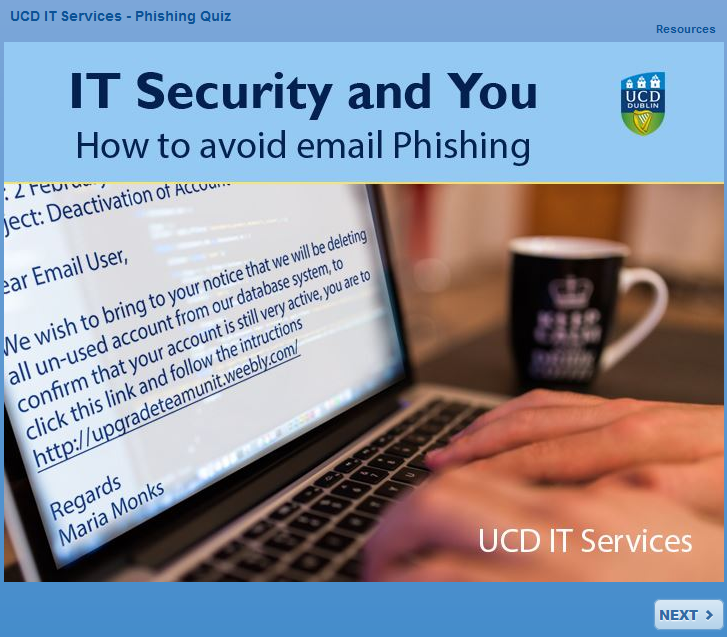 Take UCD's Phishing Challenge
Take UCD's interactive Phishing Challenge today to see real examples of phishing emails, spot fake URL's and find out how to avoid being scammed. It only takes 5 minutes and can save you hours of stress.