Re-examining Japan in global context
The Centre has obtained research funding in the areas of ageing and assistive technologies in Japan from a comparative perspective. The development of Japanese Studies creates a unique opportunity for 'understanding humanity'.
Robotics-aided Care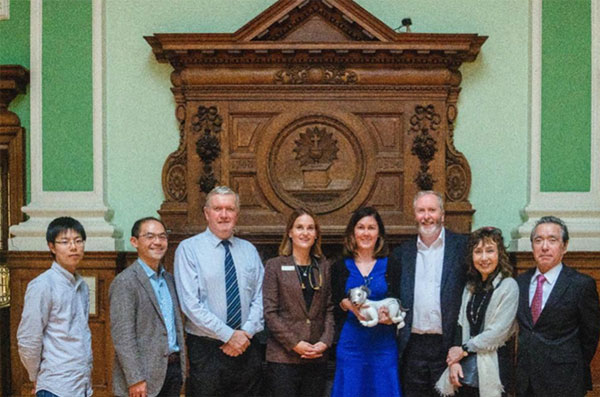 UCD School of Social Policy, Social Work and Social Justice work closely with Chiba University's Graduate School of Nursing and Centre for Frontier Medical Engineering, Tokyo Seishin-kai Social Welfare Corporation (Nursing Home) and Tokyo Medical University. Our research collaboration focuses on the theme of future healthcare, particularly on robotics-based solutions to​ ​ageing society, exploring ​quality of life, ​ethical and safety aspects.​ Assoc. Prof Kodate and Dr Sarah Donnelly are working with the Chiba research team led by Profs Yu and Suwa. They are regular visitors to UCD, and recently gave a talk entitled 'Supporting Ageing with Communication Robots'.
The Many Lives of Patrick Lafcadio Hearn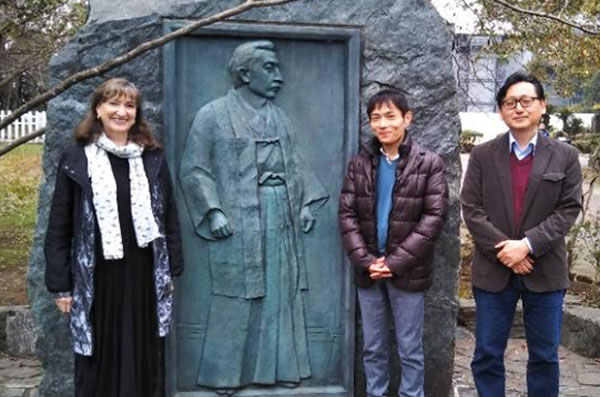 Prof. Mary Gallagher (School of Languages, Cultures and Linguistics) is one of a small number of Irish scholars currently working on Lafcadio Hearn, undoubtedly one of the world's most global writers. Although of Anglo-Irish/Greek origin, Hearn is claimed not just as an American writer, but also as one of Japan's most beloved authors. Having left Europe forever at 19, he began his writing career in Cincinnati (Ohio), before spending nearly twelve years studying black and mixed life-stories in the Creole heartlands of New Orleans and the French Caribbean. Then, in 1890, aged 40, he was off to Japan, where he adopted Japanese nationality and a Japanese name, Yakumo Koizumi, and where he had four children, taught English literature at many colleges and universities including Waseda and Tokyo, and pursued his huge literary oeuvre. From 1890 this centres on the stories of Japan but is haunted by the full global reach of his diverse cultural origins, affiliations, and gravitations. At 54, he passed away and is buried in Japan. In February 2019, Mary Gallagher visited Matsue and Kumamoto, where Hearn lived, wrote, and taught. She is pictured above in front of the Hearn memorial sculpture at the University of Kumamoto, where she gave a lecture on Hearn's storytelling (at the University's Centre for Soseki-Hearn Studies).
Relevant modules in UCD
HIS31280 Rise, Fall, Rise of Modern Japan
SUBJECT: History / COLLEGE: Arts & Humanities / LEVEL: 3 (Degree) / CREDITS: 10.0 / TRIMESTER: Autumn / MODULE COORDINATOR: Dr Declan Downey
DSCY10080 Gateways to Japan
SUBJECT: Discovery (OPEN to ALL undergraduates in UCD) / LEVEL:1 (Introductory) / CREDITS:5.0 / TRIMESTER: Spring / MODULE COORDINATORS: Assoc Profs. Emma Sokell (Physics) and Naonori Kodate (Social Policy)