Athena Swan Charter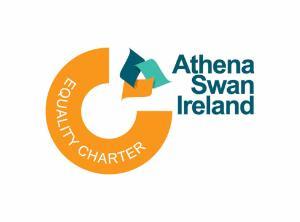 The Athena SWAN Charter is a framework that provides international accreditation to higher education and research institutes that commit to advancing gender equality.
Established in 2005, the charter initially focused on removing the barriers faced by women to careers in the disciplines of science, technology, engineering, mathematics and medicine (STEMM). Athena SWAN has since expanded its charter to address gender equality more broadly and to promote greater equality for trans people. The charter now also addresses gender issues in arts, humanities, social sciences, business and law (AHSSBL) employment.
To receive an Athena SWAN award, an institution or department must produce a detailed report to evaluate its gender equality challenges, and then create an action plan to address these issues. The UCD School of Mathematics and Statistics has begun the process of applying for an Athena SWAN Bronze Award, hoping to join the 15 other schools that already have achieved this in UCD. The School's Athena SWAN working group comprises of students, academic staff and professional staff who are preparing this application.
School of Mathematics and Statistics, Athena SWAN working group
Laura Barnes, School Office Administrator
Claire Bergin, PhD Student
Miguel Bustamante, Associate Professor
Eimear Byrne, Associate Professor
Aine Byrne, Assistant Professor
CJ Clarke, PhD Student
Andrei Codrin, Learning Support Officer
Ted Cox, Head of School, Co - Chair
Anthony Cronin, Assistant Professor
Dylan Curran, Undergraduate Student
Odhrán Dooley, Undergraduate Student
Mark Dukes, Assistant Professor
Alison Emanuel, School Office Administrator
Michael Fop, Assistant Professor
Nuria Garcia, School Manager, Co - Chair
Garrett Greene, Assistant Professor
Kevin Hutchinson, Assistant Professor
Cian Jameson, PhD Student
Mairiann Mac Iver, Undergraduate Student
Michael Mackey, Assistant Professor
Myrto Manolaki, Assistant Professor
Joe Meagher, Post Doc
Pauline Mellon, Professor, Chair of EDI Committee
Adrian O'Hagan, Assistant Professor
Adrian Ottewill, Full Professor
Christiana Pantelidou, Research Fellow
John Sheekey, Assistant Professor
Conor Sweeney, Assistant Professor
Suzy Whoriskey, Post Doc
Useful links: