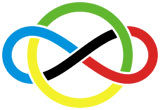 (Senior) Mathematical Enrichment Classes 2023-24
University College Dublin, in collaboration with the Irish Mathematics Trust, provides Mathematical Enrichment classes for secondary school students. Our classes are run free of charge by academics in UCD and from other leading Irish universities. The classes are designed to develop a sound understanding of mathematics and improve problem-solving skills. There is little overlap with the maths taught in school.
In 2023/24 we plan classes on Saturday mornings from 10am to 12:30, starting on 7 October 2023. All these classes will take place in the Science Hub, also known as the O'Brien Centre for Science. It is building number 64 on this campus map:
https://ucdestates.ie/wp-content/uploads/2022/11/campus-map-web.pdf
The entrance to the Science Hub is on the East side, facing the lake. As you enter the building, look for the large white spiral staircase, from which we will post further directions to the lecture theatre. Please bring with you some paper, pens and pencils, a ruler and, if you have it, a pair of compasses for drawing circles.

On Saturday 2 December 2023 we will hold a pre-qualification test for the Irish Mathematical Olympiad (IrMO). Successful candidates from the pre-qualification test will be invited to compete in the IrMO which will be held Saturday 27 January 2024. The IrMO consists of two papers, one in the morning and one in the afternoon.
It is not a requirement to attend enrichment classes to attempt the pre-qualification test on 2 December. However, you must pass the pre-qualification test in December to sit the Irish Mathematics Olympiad at UCD in January. Please prioritise these dates to avoid disappointment.
Following the IrMO, the Irish Mathematics Trust publishes a Roll of Honour, listing the top achievers across Ireland. Ireland's team for the European Girls' Maths Olympiad (11th-17th April, წყალტუბო, Georgia) will be selected from the top girl performers in the IrMO.
Students on the Roll of Honour are invited to further training opportunities (provisional dates 3-6 April 2024 and 10-12 May 2024) leading to the selection of Ireland's team for the International Mathematics Olympiad (10-22 July, Bath, UK).
There is a single registration form allowing for both the enrichment classes and for the pre-qualification test. You need to register only once, on this link: https://forms.gle/866EwXrWQ3M1wcpZ9
For Junior Maths Enrichment, visit https://maths.ucd.ie/~ndobbs/JME/
Useful Links
IRISH MATHEMATICAL OLYMPIAD (IrMO) - The official Olympiad website in Ireland
INTERNATIONAL MATHEMATICAL OLYMPIAD - The official IMO webpage
ART OF PROBLEM SOLVING - Problem solving resources (including IMO), online classes
MATHLINKS - Forums, huge community, lots of resources (including IMO)
PEN - Problems in Elementary Number Theory