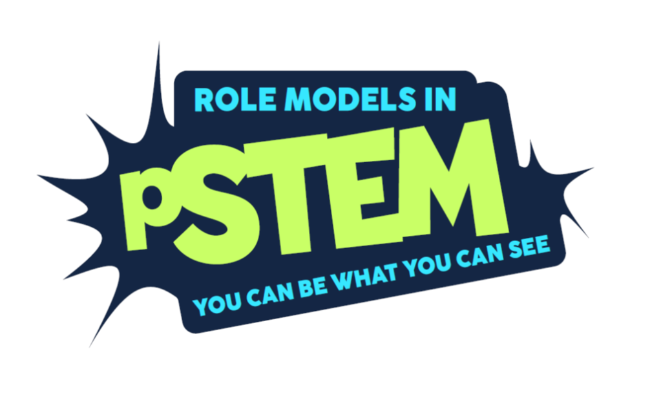 The 'Role Models in pSTEM: You can be what you can see' project was created to highlight positive role models for young women in the subjects of physics, mathematics, computer science and engineering. By creating videos for use in classrooms and on social media, the project hopes to make more young women aware of the very many career paths and opportunities available to them by pursuing these subjects. Following the UNESCO framework of factors influencing girls' and women's participation in STEM, the interviews explore the backgrounds and influences of each of the role models and highlight what they enjoy about what they do.
A handbook and slide deck are available for teachers to download and use in tandem with the videos.
RÍANA ROCHE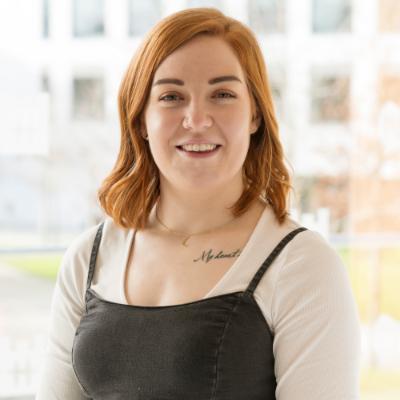 Ríana Roche is an Engineering Manager in the Payments team at Etsy. Prior to working at Etsy she worked as a Software Engineer in fraud prevention at Mastercard for 7 years. Her passion for technology and success are what have gotten her to where she is today. Ríana is passionate about creating a work environment that is truly diverse and inclusive at its core. Coming from a disadvantaged area of Dublin with the lowest college progression rate in Ireland, participating in projects that promote diversity, equity and inclusion are near and dear to her heart. Ríana completed a PLC in Computer Science before undertaking a degree in Computer Science at DIT (now TU Dublin). In Ríana's spare time she plays 15s rugby and Jiu Jitsu. She is constantly learning, in both her career and extra curricular activities.
KYLA ADANZA
Short Video
Long Video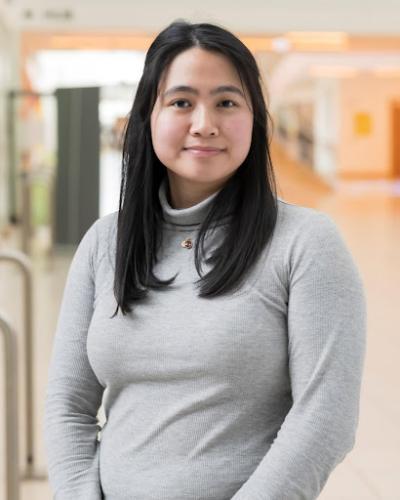 Kyla Adanza is a software development engineer at Amazon Web Services in the Safety Engineering team, having started as an intern at Amazon. She was able to apply much of what she learned in that eight months to her final year of college. Kyla received her Bachelor of Science in Computer Science and Software Engineering in Maynooth University where she also participated in SPUR (Summer Programme Undergraduate Research).
ANU BODE-FAVOURS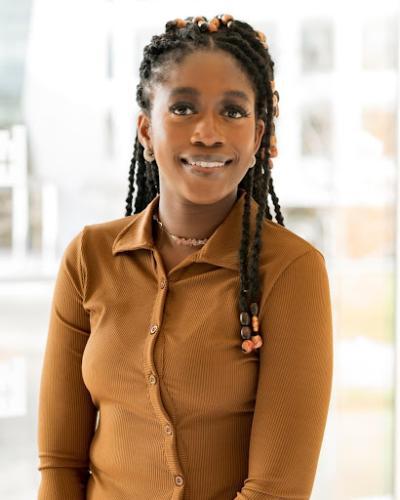 Anu Bode-Favors is a final year Computer Science with Data Science student at UCD. She has been engaged in various STEM related programs including as a mentor for Girlscript Ireland. She has also been involved in a number of workshops run by Microsoft and completed a Certificate in Soft Skills and Leadership through Amazon. She completed a six-month business and technology delivery associate internship at Accenture and has been accepted for an internship at NHS Digital. Following completion of her degree, she will continue her studies with a Masters in Health Data Analytics and Machine Learning at Imperial College London.
EMILY CLARKE
Short Video
Long Video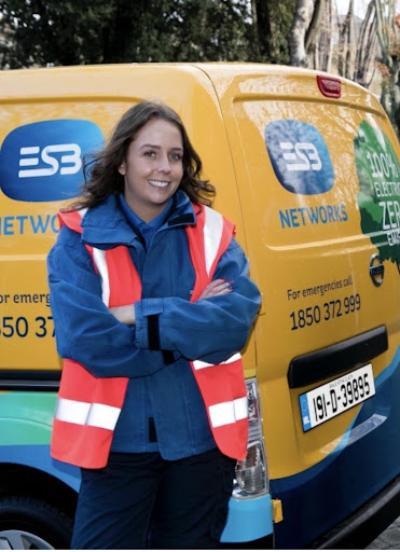 Emily Clarke is a 4th year electrical apprentice with the ESB. After leaving school with her leaving certification, she decided college wasn't for her and ended her studies. Looking for a career change, she responded to an advert for apprentices with the ESB, and knew it was for her. As an apprentice, she gets hands-on-learning experience while on site each day coupled with theory-based learning. She says that the best part about her work is that no two days are the same, which keeps her engaged and learning all the time. Additionally, she loves being part of a team, solving problems and restoring power to those in need.
DR SANDRA COLLINS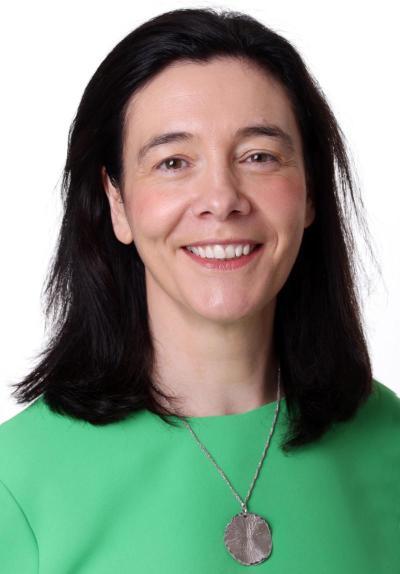 Dr Sandra Collins is the Director of the National Library of Ireland (2015-2022). Her career has taken her on a journey from her PhD in applied mathematics to academia to applied research to research funding to directing a national digital repository and now Ireland's national library; combining the digital and the cultural. She leads the collection, preservation, and digitisation of over 12 million objects including books and newspapers from across the country, photographs and manuscripts, maps, prints and drawings and, now increasingly, digital material including websites, social media, electronic documents, and digital photos.
DR CATHY FLEMING
Short Video
Long Video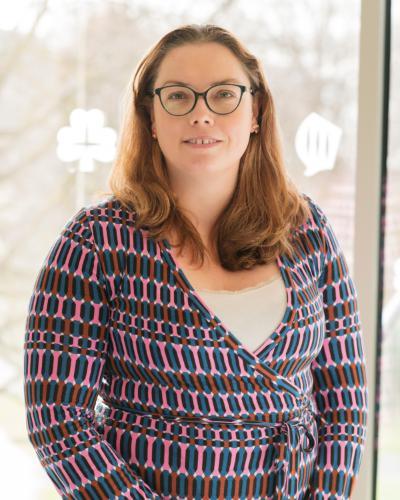 Dr Cathy Fleming is a radiation oncology physicist in St. Luke's Hospital. She works on a variety of activities; from routine clinical work (QA of machinery, independent checking of treatment plans for patients) to development and implementation of new techniques. Additionally, she is a researcher and a lecturer in both medical physics and radiation oncology. Having grown up in a scientific family, she was always encouraged to view the world through that lens; receiving her BSc in Experimental Physics at UCD and her MSc in Medical Physics in NUIG and subsequently a training scheme incorporating a PhD alongside clinical training.
DR SARAH MARKHAM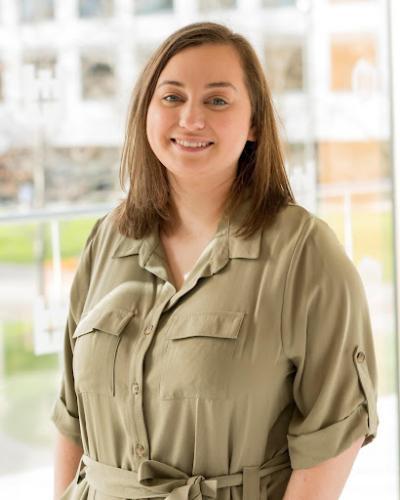 Dr Sarah Markham is a postdoctoral researcher at the University of Limerick funded by the Irish Research Council. She has studied Mathematics, Physics and Biomedical Device Materials at the University of Limerick, and now uses her knowledge of these subjects to try to improve ultrasound imaging devices. She is currently investigating if it is possible to create a transducer (the part of the machine that sends and receives signals) using natural and biodegradable materials. She will use computer models to help her with the design and will then carry out experiments in the laboratory to test it.
COMMANDANT SHARON MCMANUS
Short Video
Long Video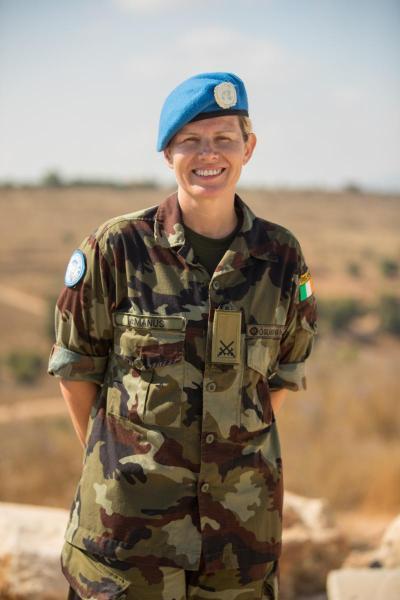 Sharon McManus is an engineer officer of Commandant rank in the Irish Defence Forces. After joining the army in 1996 and completing an army officer cadetship she completed a BEng in NUIG in Civil Engineering and an MEngSc in Sustainable Energy in University College Cork. She is currently on a masters programme in the defence forces studying for an MA in Leadership and Management in Defence which will allow her to compete for promotion to become (potentially) the first female Lieutenant Colonel in any of the defence force technical corps. Her work has taken her far and wide with overseas missions to Liberia and Kosovo in 2006, Chad in 2010 and most recently Lebanon.
DR LÁNA SALMON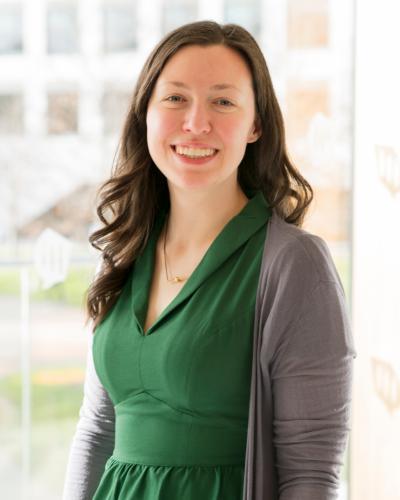 Dr Lána Salmon has recently completed a PhD in Astrophysics at the UCD Space Science Group. Her research focused on the most luminous explosions in the Universe, when stars die. She used machine learning and statistical techniques to understand more about these events, called Gamma-Ray Bursts. Her curiosity and love of problem-solving led her to study Physics at Third Level. She completed her undergraduate degree in Physics with Astronomy and Space Science at UCD. Lána is passionate about public engagement with STEM subjects, and has taken part in outreach events throughout her PhD.
SHARON SWEENEY
Short Video
Long Video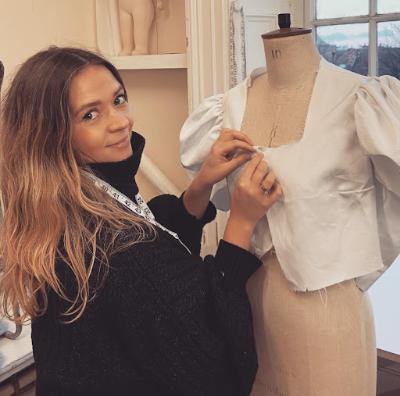 Sharon Sweeney is a fashion designer who runs a small business that creates bespoke pieces that are ethical and sustainable - using organic, deadstock and recycled fabrics. At the National University of Ireland, Galway, she studied Environmental Science and worked in a lab for a short time before travelling to America where she studied part-time for a course in Fashion, and it was from that experience she realised her passion for design. She returned to Ireland and began studying part time for a diploma at the Grafton Academy of Fashion Design. She now draws from both her design and science background to not only create slow fashion, but also to create awareness around the damaging effects the fast fashion industry has on the environment.
NUALA CRIMMINS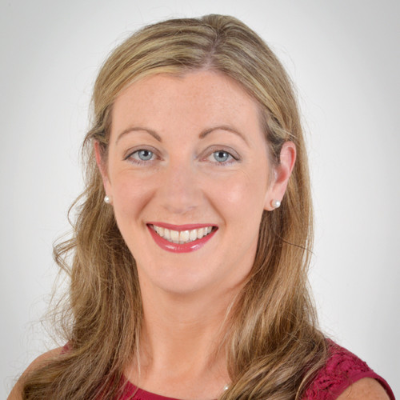 Nuala Crimmins is a Partner in Grant Thornton Ireland, where she is Head of Insurance. Having studied Actuarial and Financial Studies in UCD, Nuala went on to work in a variety of roles across the insurance sector, in Ireland and internationally, spanning areas such as regulation, pricing & product development, project management and internal audit.
JENNY MCDONNELL
Short Video
Long Video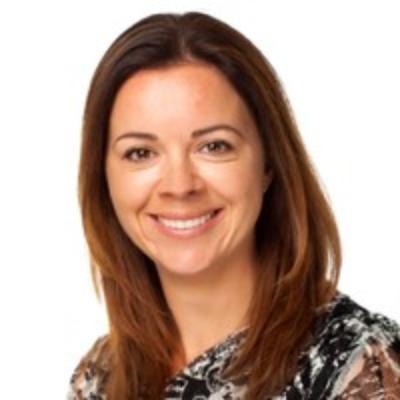 Jenny McDonnell is Head of Life Business Acceptance for SCOR Global Reinsurance Ireland. She graduated from Dublin City University, receiving first class honours in her degree in Actuarial and Financial Mathematics. Her work combines insurance pricing and behavioural science, incorporating both psychology and economics. Her role involves travel all the world and she enjoys the collaborative, cross-cultural elements of her work. Outside of work, Jenny plays touch-rugby and is teaches yoga. Although she failed two modules in 1st year at university, she excelled in her degree and encourages all young people to take the opportunities that come their way.
Project Leads:
Dr Aoibhinn Ní Shúilleabháin, UCD School of Mathematics & Statistics
Dr Catherine Mooney, UCD School of Computer Science
Project Funders:
HEA Gender Enhancement Fund
UCD
Institute of Physics
Project Partners:
WITS Women in Technology & Science
TU Dublin
IT Sligo
Irish Science Teachers Association
Irish Mathematics Teachers Association
Irish Applied Mathematics Teachers Association
Engineering & Technology Teachers Association
Institute of Guidance Counsellors
CESI (Computers in Education Society of Ireland)
Engineers Ireland
INGENIC Irish Network for Gender Equality in Computing
Third Level Computing Forum
Ireland ACM Special Interest Group on Computer Science Education
Exit Entry
FutureNeuro the SFI Research Centre for Chronic and Rare Neurological Diseases
Videos created by: Stand Out Films