Supports available
The CRC has a significant track record of supporting both investigator and industry-initiated clinical research projects. The supports include:
State-of-the-art facilities within major acute hospitals for high quality clinical research
An environment which is:

Supportive to clinicians to undertake hypothesis-driven investigator-led clinical studies
Recognised by regulators, pharmaceutical companies and clinical research organisations as being professional, of the highest quality and suitable for the conduct of clinical trials
Attractive to patients and encourages participation in clinical research and trials by providing excellent clinical care and access to latest clinical interventions
Managed under a dedicated and approved quality policy

A cohort of professional and experienced Research Scientists, Data Managers and Clinical Research Nurses that can ensure studies are conducted and managed to the highest levels of quality
Complete study management, oversight and sponsorship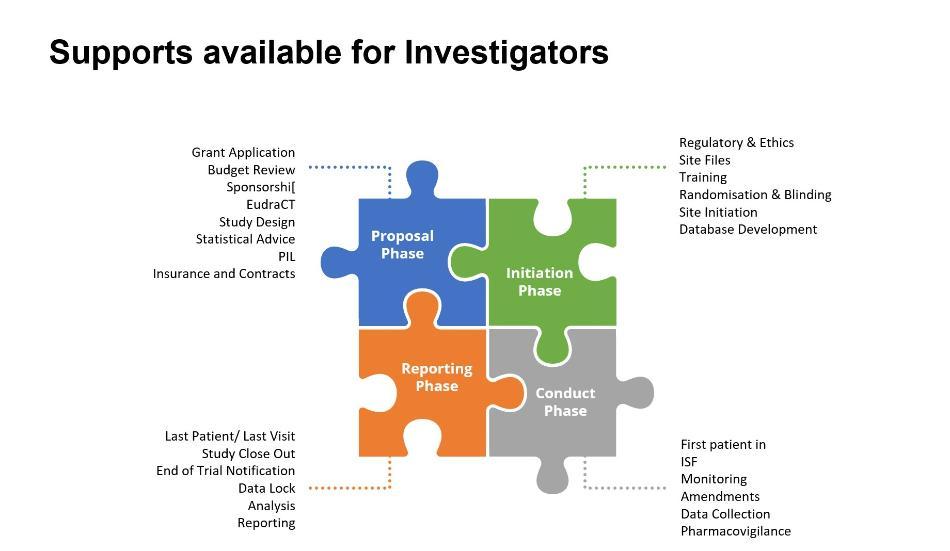 Requesting Support
All investigators requesting access to and support from the CRC are required to complete an Application Form for review. Applications are reviewed by the UCD CRC Operations and Leadership Groups.
If you have any queries or need assistance on completing the application form, please email crc@ucd.ie
In addition to the completed Application Form, Investigators requesting support are also asked to submit;
Copy of Ethics Approval for the study (or a letter stating that approval is currently being sought)
Copy of full Study Protocol
Copy of HPRA Approval (if required)