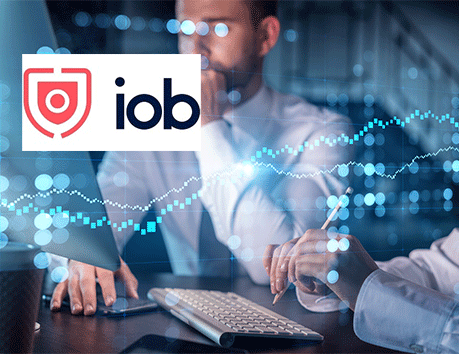 Financial Services (IOB)
IOB was founded in 1898 and is one of the oldest banking institutes in the word. It is a not-for-profit organisation providing education for public benefit. IOB is a centre of excellence in the provision of specialist education and lifelong learning to the financial services sector with programmes for members at every stage of their career. With a professional community of 33,600 members, 9,800 people studied with IOB last year and we have the largest continuing professional development community in Ireland with 23,800 members committed to lifelong learning.
As a recognised college of University College Dublin (UCD), the management of IOB's education programmes is subject to the process quality assurance requirements set out in UCD's academic regulations. IOB offers a range of UCD accredited micro-credentials, from 5 ECTS to 15 ECTS in size, and from Level 7 to Level 9 on the NFQ. Areas covered include:
Sustainable Finance
Risk, AML and Financial Crime Prevention
Financial Crime Prevention
Digital Financial Services and Data Analysis
Banking in a Digital Age
Fintech
Consumer Protection, Risk Culture and Ethical Behaviour in Financial Services
Conduct risk, culture and operational risk management
Personal Debt Management and Personal Insolvency
Personal Lending
Complex Financial Instruments in International Financial Services
International Investment Funds Services
Designated Persons in a Fund Management Company
Consumer Credit
Compliance
Data Protection
Financial Advice
Pensions and Retirement Advice
Retirement Planning
Stockbroking
Click for more information, and to apply for IOB micro-credentials. Please note that this will bring you to the IOB website, as this is a different application process to other UCD micro-credentials.