Law
Micro-credentials
UCD Sutherland School of Law is the leading centre for legal education and research in Ireland, combining engaging undergraduate and graduate level courses, internationally-recognised research and word-class educational facilities.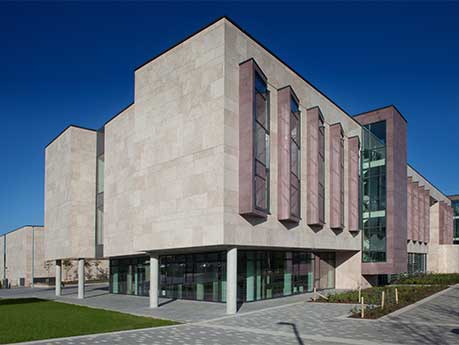 UCD Sutherland School of Law
Since its establishment in 1911, the UCD Sutherland School of Law has offered a wide range of high-quality programmes that encourage the development of both a critical understanding of law and the enhancement of legal and interdisciplinary knowledge and skills. The School works closely with law firms, government departments, and NGOs to ensure that programmes are aligned to sectoral needs. The School offers a range of micro-credentials in various aspects of the Law, that will appeal to both Legal professionals, and those in other professions/industries.
20% Discount for UCD Alumni!
The UCD Sutherland School of Law is pleased to offer UCD graduates a 20% discount on tuition fees for micro-credentials. To avail of this discount you must use your UCD login details when submitting an online micro-credential application, so that we can verify your UCD student details. If you cannot remember your UCD login details please contact the UCD Student Desk for assistance.