Plusvital confirms Equinome Speed Gene Test result for Galileo Gold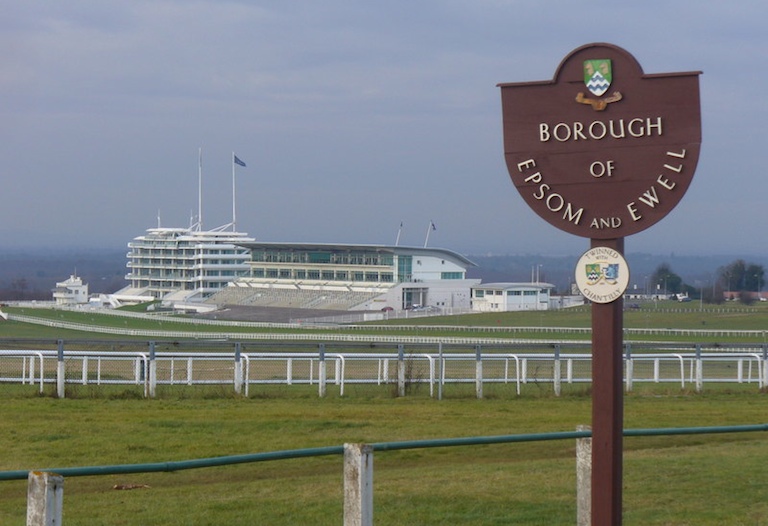 Posted May 9, 2016
Following the announcement by leading UK trainer, Hugo Palmer that his decision to withdraw 2000 Guineas winner Galileo Gold from the Epsom Derby was informed by the results of a Equinome Speed Gene Test provided by Plusvital, the company can confirm the DNA sample provided by the trainer was returned with a C:C genotype result.

Equinome scientists have found that horses with the C:C genotype have an optimum race distance less than or equal to 1 mile. From a set of almost 1,000 Group/Listed race winners tested to date, less than one percent of C:C horses raced in Europe have demonstrated their optimum trip at a mile and a half. Horses with the C:T and T:T genotypes are best suited to the Derby distance.

"It's a fantastic endorsement to have a leading trainer such as Hugo Palmer publicly announce that the decision on whether to run Galileo Gold in the Derby has been informed by the Equinome Speed Gene Test," said Donal Ryan, Chief Operations Officer for Plusvital, commenting on the announcement.
Pictured top: Epsom Racecourse, Borough of Epsom and Ewell. Colin Smith/Creative Commons.
"It is not the first time that a key decision to race a horse in the Derby has been made based on a combination of traditional methods and our genetic tools."

"Hugo has a clear understanding of how to combine the scientific information with his deep knowledge and understanding of the horse to ensure it is given the optimal opportunity to perform at its best."

"We firmly believe that equine genetics will enhance the Thoroughbred breed by allowing owners and trainers to understand more about how to get the absolute best out of each individual horse for both racing and breeding."
Pictured:
Mike Shelly, CEO; Donal Ryan, Chief Operations Officer and Dr Emmeline Hill, Chief Science Officer.
The Equinome Speed Gene Test was launched in January 2010 following the publication by Dr Emmeline Hill, a leading equine genomics researcher in University College Dublin and Chief Scientific Officer of Plusvital, of a scientific paper which revealed the association of a gene related to muscle development with optimum racing distance in Thoroughbred racehorses.

Since then, more than twenty scientific publications, including studies by separate independent international research groups in the US, Italy and Japan, have further validated this study and investigated the effect of the gene in other horse breeds.

In the last six years, the use of Plusvital's Equinome Speed Gene and Elite Performance Tests have been adopted in all the major racing regions of the world. Clients include some of the top 5 global racing and breeding organisations as well as owners and breeders with considerably smaller operations. Over 13,000 horses from 19 countries have been tested to date, including close to 1,000 Group/Listed winners, and over ninety per cent of clients are returning.

The most significant recent development was the merger between Plusvital and Equinome announced in December 2015, which has led to the creation of a broader equine science company which will be headquartered in Dublin with offices worldwide. The growth of the company will involve the hiring of fifty new employees in the short term, and the investment of over E3.5 million in equine science research over the next three years. This will result in the introduction of a range of new scientifically-supported equine products in genetics and nutrition, amongst others.
Plusvital have been leaders in equine nutrition since 1975. The company grew out of Ireland's world-famous racing and sport horse tradition. Since introduction of our iconic Racing Syrup to the market, Plusvital's supplements and care products have been used by successful trainers and riders across the world and we continue to supply products to Europe, Middle East, Asia and Australia.

With the 2015 acquisition of leader in genetic testing, Equinome, the expanded company aims to deliver ground-breaking new services in equine performance and health management, including the exciting emerging field of nutrigenomics.
Equinome, a UCD spin-out company, was launched in 2010 as a result of ground breaking research led by Dr Emmeline Hill and it developed comprehensive athletic performance genomic tests for the Thoroughbred market including the Equinome Speed Gene Test and the Equinome Elite Performance Test v2.0.
Plusvital, headquartered at NovaUCD, the Centre for New Ventures and Entrepreneurs, also has a sales office in Melbourne, Australia, and established facilities at UCD's School of Agriculture and Food Science.
By Dominic Martella, UCD University Relations