Seán Lemass Interviews: Public invited to step into mind of the 'Father of Modern Ireland' as candid collection launches
Posted 20 June, 2018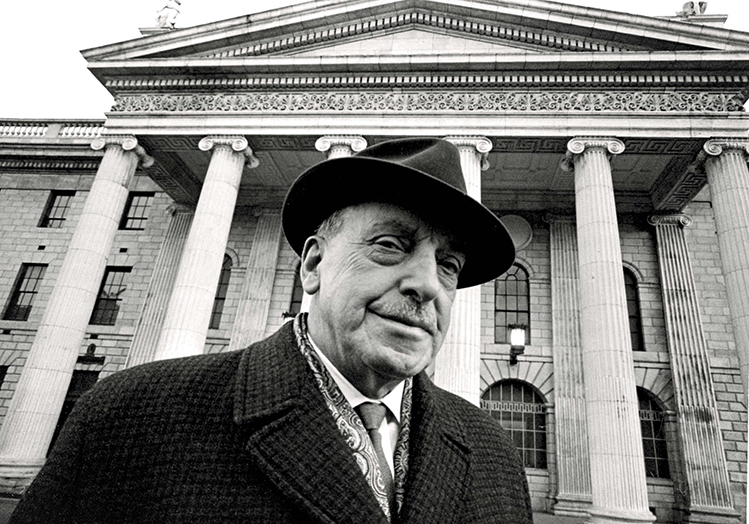 Students of history can now step into the mind of the 'Father of Modern Ireland' Seán Lemass as previously restricted audio interviews with the former Taoiseach will now be freely available at University College Dublin.
The venerable Irish leader never wrote an autobiography, instead choosing to leave behind an extraordinary collection of interviews recorded in the late 1960s.
In them, Lemass talks candidly about his life and career, his contemporaries, and Ireland's relationship with Northern Ireland and the United Kingdom.
From dictatorial musings about what to do with County Leitrim, to his belief that the IRA's bombing campaign in 1939 was masterminded by British agents to scupper partition talks, the collection ranges from the benign to the acerbic, and celebrates a frankness that few politicians dare indulge.
The bombing campaign which began in 1939 was the "most disastrous thing that could have happened", Seán Lemass declared, and so contrary to Irish interests that it could only have been work of British agents. https://t.co/2WTxl3gZWZ

— The Irish Times (@IrishTimes) June 3, 2018
One aspect of the recordings that is sure to be of universal relevance to scholars and students of Irish history is Lemass' relationship with Éamon de Valera.
From unstinting admiration of the Fianna Fáil leader's early achievements, to frustration and anger as the aging de Valera clung to power.
The 'Lemass Interviews' were conducted by businessman Dermot Ryan throughout 1967 to 1969, an were intended to form the basis of a biography of Lemass which was never published.
The interviews, which consist of reel-to-reel tape recordings and typescript transcripts, which are annotated by Lemass himself, will be available to consult at UCD from July 2, 2018.
This will be the first time that the interviews have been made available publicly with no restrictions.
They were deposited in UCD Archives in late 2017 by the Lemass family, and join the every growing collection of works available on campus that document the founding of the Irish Republic, particularly the Papers of Eamon de Valera and the Fianna Fáil Party archives.
The 'Seán Lemass Interviews' will be launched in UCD Archives at 11.30 am on Wednesday, June 27, by Professor Mark Rogers, Vice President for Academic Affairs, and members of the Lemass family.
By: David Kearns, Digital Journalist / Media Officer