Two undergraduate entrepreneurs latest to join NovaUCD
Posted 28 January, 2019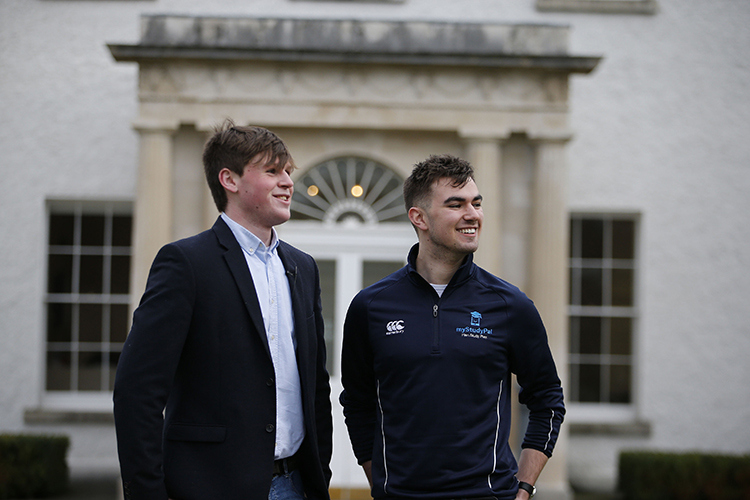 Shane Curran, founder of Evervault, and Mark Nealon, founder of myStudyPal, are both 1st year undergraduate students at UCD
Two early-stage start-ups founded by UCD undergraduates have become the latest companies to spin-in to NovaUCD, the University's centre for new ventures.
Evervault, a cybersecurity start-up, and myStudyPal, an edtech start-up, have joined the ever-growing community of entrepreneurs at University College Dublin.
Encryption specialist Evervault is aiming to radically redesign how corporations and organisations manage personal data.
Believing that centralised databases are no longer fit for purpose, the tech firm is developing a software platform which allows companies to process personal data without storing or handling it.
Evervault's software ensures that even if a network is compromised the encryption key remains completely hidden, thereby preventing unauthorised access to the encrypted data.
Shane Curran (19), founder, said: "Recent high profile data breaches, new and emerging regulations, and the cost of privacy breaches means that companies and organisations around the world are now looking for new and secure ways to protect their data.
"Evervault has developed the world's first end-to-end, turnkey, secure processing solution to prevent an organisation's data from being stolen."
The teenage tech entrepreneur is a former BT Young Scientist of the Year, and was recently featured in Forbes '30 under 30' list for Europe.
Currently a 1st year Business and Law undergraduate at the UCD Quinn School of Business, the 19-yaer-old plans to "significantly ramp up" his workforce in 2019.
"We have already secured a number of enterprise customers in the technology sector and are currently finalising our seed investment round," he said.
"We plan to significantly ramp up our team during 2019 to support R&D, some of which I hope we can do here at UCD, and also grow our sales team."
Adding: "I am delighted to be based at NovaUCD and to access the facilities, supports and services provided to an early-stage start-up such as Evervault.

"Being based there is also helping me to combine my undergraduate studies at the University with building and scaling a start-up company."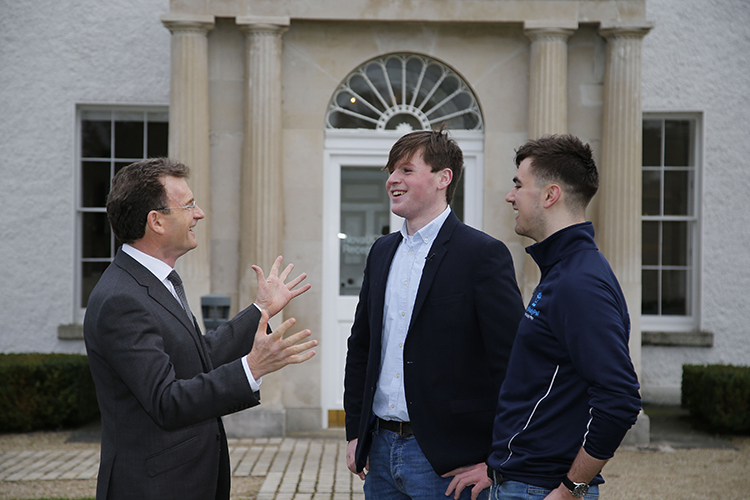 Tom Flanagan, UCD Director of Enterprise and Commercialisation, with Shane Curran, founder of Evervault, and Mark Nealon, founder of myStudyPal
Alongside Evervault, NovaUCD has also welcomed new arrival myStudyPal, a web and mobile app that provides second level students with a simple and effective way to create custom study timetables.
Based on founder Mark Nealon's (20) own experiences of prepping for the Leaving Cert, the app aims to negate the need for stressful late-night cramming by promoting a healthy work-life balance.
Currently a 1st year Biomedical, Health and Life Sciences student at the UCD School of Medicine & Medical Science, the 20-year-old defer going to university for a year to work on developing myStudyPal.
"When I was studying for my Leaving Certificate in 2017, I experienced first-hand how exams take over a student's life," he said.
"[With myStudyPal] missed study sessions can be rescheduled at the click of a button and social plans can be added to ensure they never clash with study.
"Push notifications about upcoming study sessions are also sent straight to students' mobiles in an effort to combat procrastination."
He added: "Our immediate goal is to make myStudyPal successful in Ireland. However, myStudyPal could be easily adapted to other markets abroad. Given the larger market size of other countries, the ultimate longer term goal is to make myStudyPal available to students outside of Ireland."
"I am thrilled to be based at NovaUCD, and to be surrounded by a community of like-minded entrepreneurs and to avail of the facilities and mentor programmes which will assist me in developing and growing myStudyPal as well as balancing my undergraduate studies at UCD."
Tom Flanagan, UCD Director of Enterprise and Commercialisation, said it was "fantastic to see these two young and talented entrepreneurs combining their undergraduate studies with developing and scaling their start-ups".

"Both of their start-ups, Evervault and myStudyPal, are ones to watch in the years ahead," he added.
NovaUCD is a purpose-built facility for start-ups which have either spun-out of UCD research programmes or which spin-in to locate on campus to collaborate with the university.
In 2018, UCD announced a €6.5 million facelift to help expand its facilities to open up more space for early-stage companies.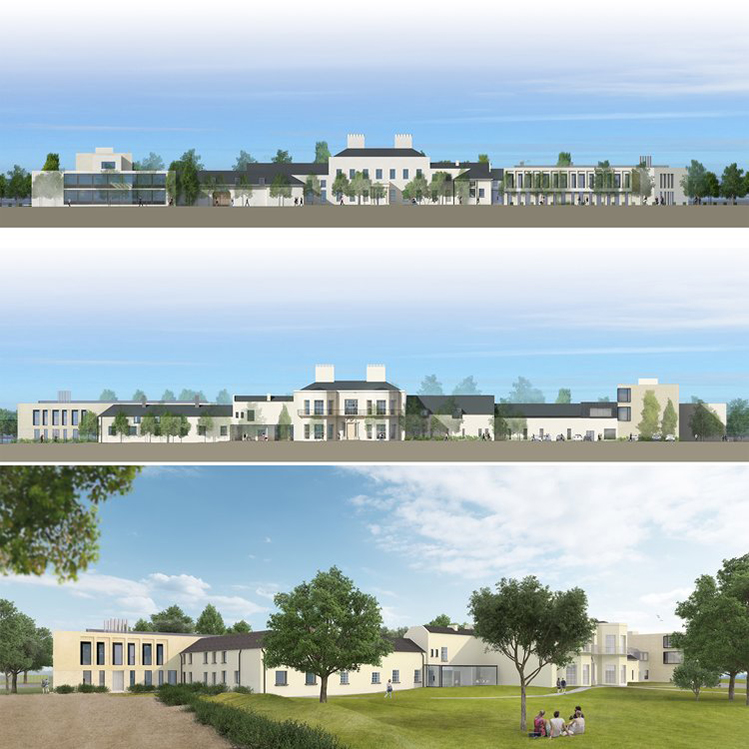 An artist's impression of what the new extension Credit: Kavanagh Tuite Architects
When work is completed on renovating the hub's east courtyard, the new extension will allowed NovaUCD to accommodate between 15 and 30 additional start-ups – a 50% increase in its current capacity.
During the last four years, NovaUCD, together with the UCD Innovation Academy and UCD Michael Smurfit Graduate Business School, has run the annual UCD Start-up Stars Programme to specifically support UCD undergraduate and postgraduate students who want to work together to develop and grow start-up companies.
To date NovaUCD has supported the launch of over 200 successful high-tech companies which have attracted over €200 million in equity investment.
By: David Kearns, Digital Journalist / Media Officer, UCD University Relations