UCD teaching staff recognised at 2019-2020 excellence awards
Posted 26 March, 2021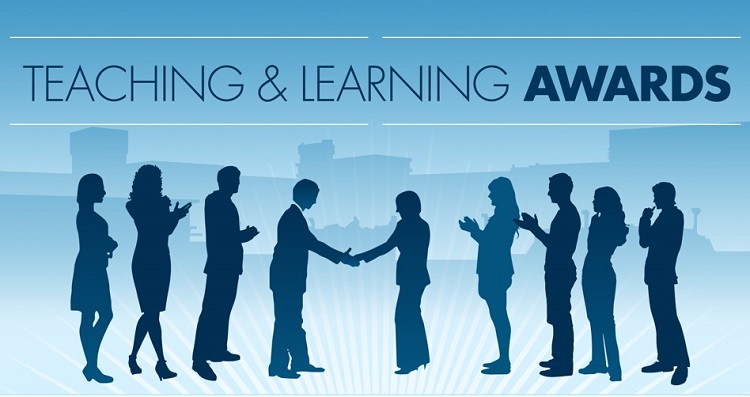 Almost 3,000 students submitted nominations for faculty and staff at University College Dublin to recognise those who had a positive impact on their learning experience during this challenging period.
Eleven members from UCD's teaching staff and two teams have had their commitment to higher learning recognised at the UCD 2019 - 2020 Teaching and Learning Awards.
The awards are the highest honour bestowed by the University for teaching and learning, and were presented by presented by the Dean of Graduate Studies and Deputy Registrar Professor Barbara Dooley at an online ceremony on 24th March 2021.
Thrilled to formally receive this #UCDTLAwards this afternoon. Thank you @UCDTL for a lovely virtual event. Incredible display of excellent educational practices from across campus. Congrats to all awardees. #UCDRadiography @UCDMedicine @ucddublin @UCD_CHAS pic.twitter.com/fPioEXFS2K

— Marion Maher (@mahermarion) March 24, 2021
The UCD 2019-20 Teaching and Learning Individual Awardees were:
And the Team Awardees:
Architectural Design VII "Open Heart City" Staff, Outstanding Contribution to Student Learning Award;
UCD Centre for Safety and Health at Work, Outstanding Contribution to Student Learning Award.
A family affair today to celebrate my @UCDTL University Teaching Excellence Award @ucddublin
Absolutely blown away.
Thank you to all who took time to nominate me @SchoolofEdUCD @ucdsocscilaw.
I am truly humbled & blessed
These things never happen to me!#UCDTLAwards pic.twitter.com/SdlgaqHSvn

— Dr Dee McGillicuddy (@Deemcgillicuddy) March 24, 2021
For this year's awards, there were 3050 nominations submitted by students, faculty and staff, with students according for 94% of all nominations received.
There was an increase of 22% in nominations compared to the last awards, with many students highlighting the additional support they received due to the pandemic.
In their nominations students attested to the care and effort invested in their development and the outstanding teaching qualities and skills of the awardees.
The scope of these awards is broad, covering all aspects of teaching and learning, and seek to:
Highlight the value and importance that the University places on high quality teaching, learning, assessment and curriculum design;
Provide recognition for teaching excellence;
Showcase and share exemplary and innovative practice;
Encourage scholarly activity and leadership in teaching and learning.
The Teaching Excellence Awards recognise individual faculty for sustained commitment to teaching excellence and student learning.
Awards for Outstanding Contribution to Student Learning recognise individual staff or teams including staff and faculty, who have made outstanding contributions to student learning in a specific area.
To read about the achievements of the awardees, visit here.
By: David Kearns, Digital Journalist / Media Officer, UCD University Relation