UCD awarded 'Gold Level' certification as a cycle friendly employer
Posted 1 April, 2022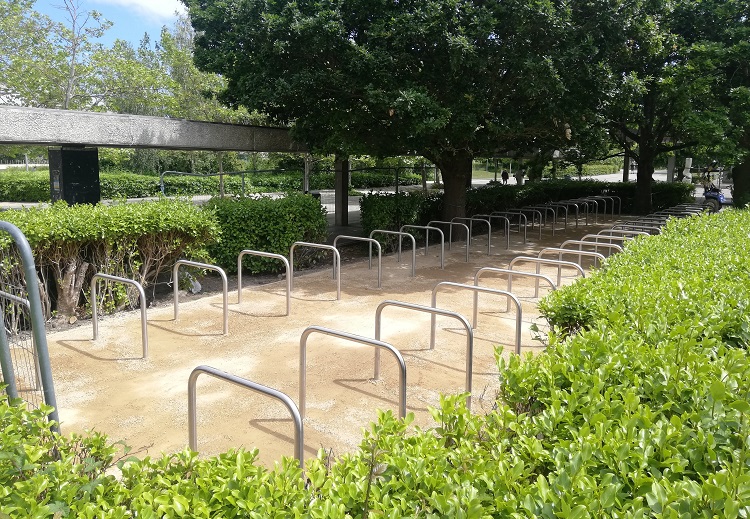 University College Dublin is the first third level institution in Ireland to achieve a Gold Level Certification as a cycle friendly employer.
Issued by Cycling Solutions Ireland, the only EU-licensed and European Cyclist Federation (ECF) Cycle-Friendly Accreditor operating in Ireland, the award recognises the significant investment that the University has provided to cater to its growing cycling community.
The 'Gold Level Certification' achieved by UCD is underpinned by The Cycle-Friendly Employer Certification Framework which has been developed by the European Cyclists' Federation, aimed at establishing a European standard for bicycle friendliness in the workplace.
With the support of the National Transport Authoritys Sustainable Transport Measures Grants and Smarter Travel Campus programmes, there are now over 5,000 cycle parking spaces available to those commuting to campus on bike.
@ucddublin has secured a Gold Level #CycleFriendlyEmployer Certification

It has become the first third level institution in Ireland to be certified by CFE National Coordinator @cycling_sol_ire

Read morehttps://t.co/K58knWQpPJ pic.twitter.com/vx7pYQxXNA

— ECF (@EuCyclistsFed) April 1, 2022
Projects delivered include the installation of additional cycle parking at locations throughout the Belfield and Blackrock campuses, including 172 double tier bicycle parking spaces located at the James Joyce Library and new covered cycle parking at Proby Residences (Blackrock), Newman Building, Health Sciences, Roebuck Castle, Newstead, Richview, Glenomena and the UCD Village.
Additionally, the newly opened pedestrian and cyclist entrance at the R138/N11 provides a vehicle free environment via a new shared surface enhancing connectivity between NovaUCD, Belfield House and the Glenomena Student Residences.
At the UCD Sports Centre, the roundabout has been upgraded to a pedestrian and cyclist friendly configuration, and vehicle speed reduction measures have been introduced on the road surface.
Further supporting UCD's position as a cycle friendly employer and institution is its commitment to the Bike to Work scheme for its staff, and a student buy back scheme, where bikes purchased from UCD Bike – the campus bike shop - can be sold back at the end of the academic year.
Later this month, on Thursday 21st April, UCD Smarter Travel will host a Bike Day behind the Student Centre at the Quad alongside the weekly food market, where information on cycling to campus will be provided alongside details on the Cycle to Work Scheme.
By: David Kearns, Digital Journalist / Media Officer, UCD University Relations