The Trust Race: Horizon 2020 research sees new podcast on eroding trust in experts
Posted 24 March, 2023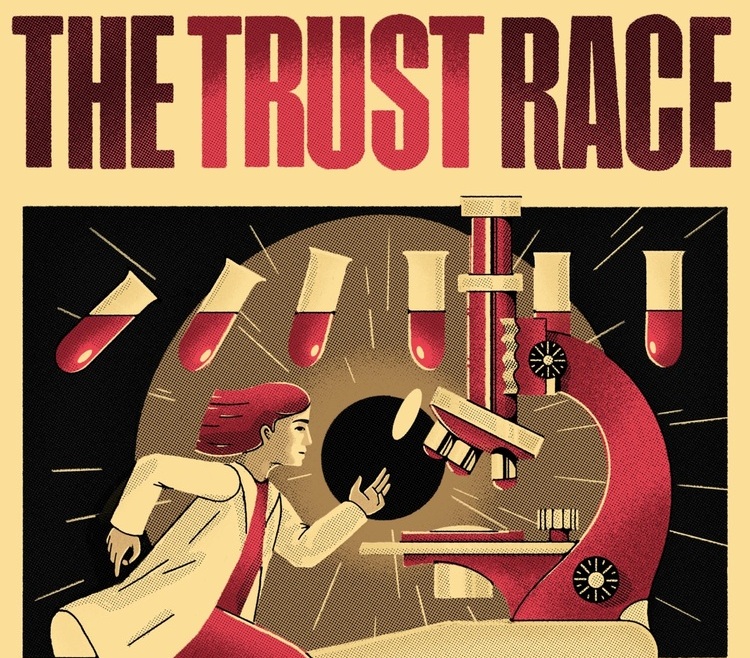 A new podcast based on Horizon 2020 funded research into public trust in experts is unpicking how controversies altered trust in science.
The six-part podcast series 'The Trust Race' is based on the work of the UCD-lead Policy Expertise and Trust in Action (PERITIA) project, which has over the last number of years been investigating how individuals and policymakers view and identify trustworthy expertise.

Hosted by Dr Shane Bergin, from the UCD School of Education, the new podcast series, funded and supported by PERITIA, is exploring the complex nature of trust in conversation with journalists, scientists, philosophers, lawyers, and activists.
Big day! Delighted to launch The Trust Race - a 6 part podcast series about scandals and controversies that have affected our trust in science. The show is hosted by me & produced by @shaunandmjk. It's available on all podcast platforms https://t.co/G7ZegReNgH pic.twitter.com/BkdTDQjqbK

— Shane Bergin (@shanedbergin) March 15, 2023

Alongside the scandals and controversies that have impacted trust in science, among the series first topics for discussion is how quickly mask-wearing during the COVID-19 pandemic became politicalised.

In 2022, research from PERITIA - which is led by Professor Maria Baghramian, UCD School of Philosophy - revealed the public's view on the pandemic, vaccination, and their belief in various COVID-19 conspiracies.

It showed how a third of Irish people believe their Government had exaggerated the number of COVID-19 deaths, while 48% felt that the information they'd received from the Irish State was not honest or truthful.
Over 12,000 people across six European countries were surveyed as part of the research, and one of the most shared opinions was that Governments acted against COVID-19 largely to protect their reputations.

Almost 75% of people in Ireland believe the State's response was aimed at protecting its own reputation. In Italy, 73% said their government's actions were similarly motivated.

While in 61% in the UK believed their government's actions during the pandemic were motivated by making money.

In contrast, the competency of scientists reacting to the pandemic was judged far more favourably, particularly in Ireland, where they scored the highest among the countries surveyed on a range of measures.

Across a range of questions, scientists tackling COVID fare much better than the government in terms of how their motivations are perceived by the public.
By: David Kearns, Digital Journalist / Media Officer, UCD University Relations
To contact the UCD News & Content Team, email: newsdesk@ucd.ie