UCD awarded 'Centre of Excellence' status in rheumatology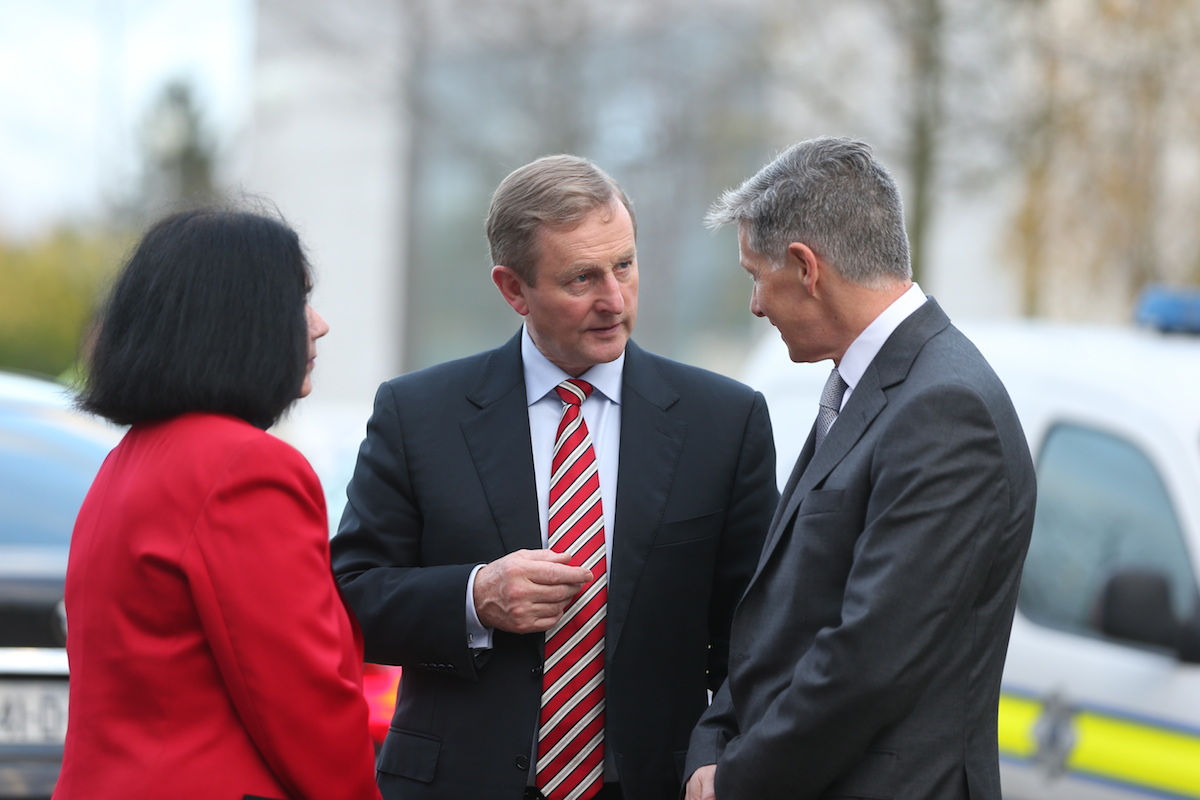 Posted November 30 2015
Centre for Arthritis and Rheumatic Diseases at UCD is first European League Against Rheumatism (EULAR) Centre of Excellence in Ireland
EULAR aims to improve treatment of rheumatic diseases by fostering excellence in research and education
The Taoiseach, Enda Kenny TD, has officially announced a "Centre of Excellence" award for the Centre for Arthritis and Rheumatic Diseases at University College Dublin (UCD) by European League Against Rheumatism (EULAR).
This is the first such centre of excellence in Ireland, where one in five people are likely to experience some form of rheumatic disease during their lifetime.
EULAR is the umbrella organisation representing the national societies for rheumatology and people with arthritis and rheumatism in the European Union. It aims to improve the treatment of rheumatic diseases by fostering excellence in research and education in the field of rheumatology.
Speaking at the official announcement, the Taoiseach paid tribute to all those involved in the clinical, translational and basic science research in rheumatology, whose hard work and dedication ultimately benefits those affected by rheumatic diseases in Ireland.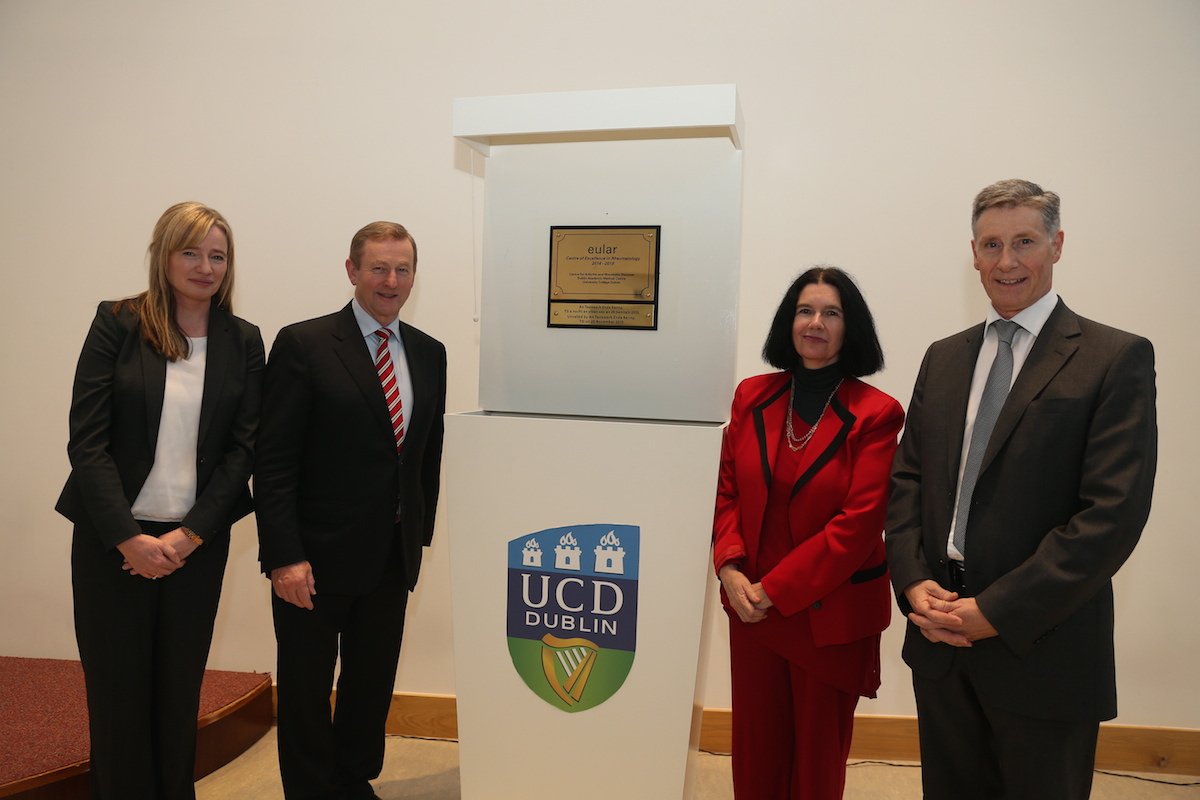 Pictured top: Principal of the UCD College of Health and Agricultural Sciences, Professor Cecily Kelleher, the Taoiseach, Enda Kenny TD and Director of Translational Research, UCD School of Medicine, Professor Douglas J Veale outside the O'Brien Centre for Science after the announcement that the Centre for Arthritis and Rheumatic Diseases at UCD has been awarded Centre of Excellence status by EULAR; and above, Professor Ursula Fearon, Trinity College Dublin, the Taoiseach, Enda Kenny TD, Professor Kelleher and Professor Veale at the unveiling of the award in the O'Brien Centre for Science
He also acknowledged the investment by Atlantic Philanthropies through Arthritis Ireland into two Professorships of Rheumatology in Ireland - Professor Ursula Fearon at Trinity College Dublin and Professor Gerry Wilson at University College Dublin.
Together these Professorships aim to create a critical framework for the engagement of the two universities towards the establishment of Ireland as a global leader in the area.
"The designation as a EULAR Centre of Excellence recognises the dedication and application in the clinical and the scientific research laboratories by our patients, our graduate students, nursing staff, scientists, allied health professionals and doctors working together as one team to one common goal – to improve the care and treatment of patients who suffer from arthritis and rheumatic diseases," said Professor Douglas J Veale, Director of Translational Research, at the UCD School of Medicine.
The centre at UCD comprises rheumatologists, scientists, nurses, allied professionals and patients in St. Vincent's University Hospital, Our Lady's Hospice and Care Services, Harold's Cross and Mater Misericordiae University Hospital involved in the clinical care, education and research of rheumatic diseases.
It is headed up by Douglas Veale, UCD Professor of Medicine and Consultant Rheumatologist at St Vincent's University Hospital and a Fellow of the UCD Conway Institute.
By: Dominic Martella, UCD University Relations