NovaUCD Newsletter - July 2010

Click here to download the complete July 2010 newsletter.
NovaUCD's 2009 results and related developments are outlined in its annual report which was published recently. The significant innovation achievements made in UCD during 2009 and during the last number of years, which are outlined in the Report, justify the faith of our sponsors who initially invested in the establishment of NovaUCD.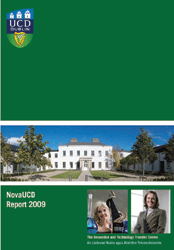 NovaUCD client companies have created over 30 jobs since the start of the year. In the same period five new start-up companies, Cernam, LogScreen, SmartBuilder Software, Simplicity Technology and Tethras have located at NovaUCD and joined NovaUCD's growing community of entrepreneurs.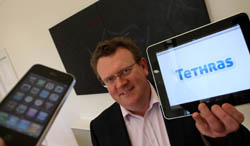 Brian Farrell, co-founder, Tethras
Sixteen new high-tech and knowledge-intensive business ventures, involving 34 individuals, have commenced NovaUCD's 2010 Campus Company Development Programme. The ventures and individuals participating on this year's entrepreneurship programme are commercialising research undertaken throughout the University.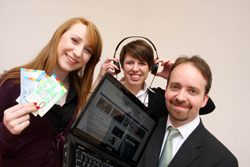 Rhona Togher, Eimear O'Carroll and Anthony Carolan, co-founders of Restored Hearing a 2010 CCDP participant
The InterTradeIreland 2010 Innovation Conference, organised by NovaUCD and colleagues in UCD's Innovation Research Unit, took place in UCD at the end of June. The key message delivered by the influential business, industry and academic leaders who took part in the 2-day conference was that building collaborative networks is essential to develop Ireland as an innovation island.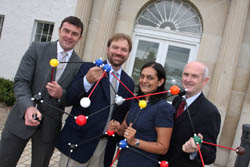 Aidan Gough, InterTradeIreland, Professor Woody Powell, Stanford University, Damini Kumar, European Ambassador for Creativity and Innovation and Dr Pat Frain, NovaUCD
In this issue we report on the results of the ProTon Europe 2009 survey. Over 300 European Knowledge Transfer Offices, including NovaUCD, from 10 European countries, took part in this Survey, the largest such survey in Europe.
We also report on recent developments for Credit Expo and Restored Hearing.
Diary notice: Following the huge success and interest of the inaugural Innovation Dublin festival, Dublin City Council has announced that Innovation Dublin 2010 will take place from 10th to 21st November.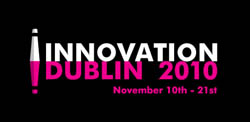 Click here to download the complete newsletter.
ENDS
6 July 2010
For further information contact Micéal Whelan on t: 01-716 3712 or e: miceal.whelan@ucd.ie.