Connect2 Launch Dinner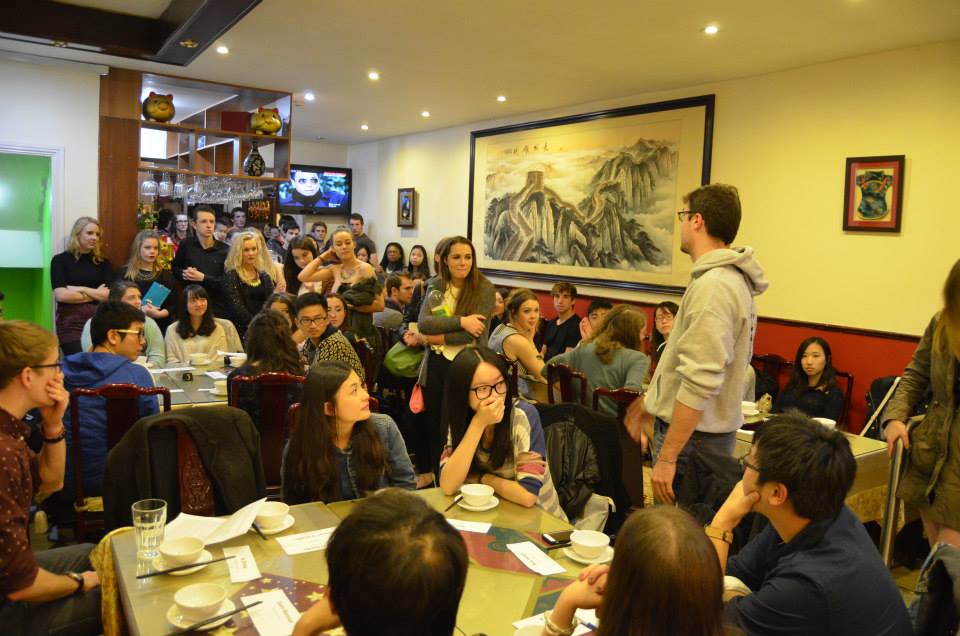 Connect2, a social-organisation based in the UCD Lochlann Quinn School of Business, successfully launched into their second year on Thursday 17th October in Sichuan Weidao restaurant on Capel street. With an unprecedented turnout of 88 Chinese and Irish students, primarily from the Quinn School, the night was an all-round success.
Connect2 aims to bridge the gap between the Chinese and Irish student communities within the school through social and business-oriented events. Any Quinn School Student can join the organisation and take part; Irish, Chinese or otherwise! There is a full event-calendar lined up for the rest of the year, next up is a Halloween Party in association with the Alliance of Small Societies. Like their Facebook page to keep updated!