Course Overview
The 4-year BComm International (BCIT) is a multidisciplinary degree combining a flexible business education from Ireland's leading business school with the linguistic skills and cultural understanding to succeed in the exciting world of international business. Students develop an enhanced set of communication and intercultural capacities to enable them to operate in and with different languages and cultures.
Students of the BCIT course are well-grounded in the theory and practice of business management and equipped to understand and comment critically on business issues. This, coupled with the study of a chosen language (which incorporates literature and culture studies), gives graduates a unique competitive advantage in understanding the rapidly changing global business world.
Study Year Abroad
You will spend Year 3 abroad in one of our international partner institutions. As Ireland's number one business school, our International reputation means our partners are highly regarded destinations for your study. This offers you a unique opportunity for personal development and academic growth while immersed in the language and culture of the host country.
We encourage our students to be self-directed learners with a passion for life-long learning.
The Future of Business Education
The start of the 2019/2020 academic year saw the launch of the UCD Moore Centre for Business—a new world-class facility energising the Belfield campus with the latest teaching technologies and innovative working spaces for business learning.
Integrating fully with the UCD Quinn School across all three levels, this exciting new wing delivers agile spaces to meet evolving business needs in a flexible learning environment that will expand the student experience. UCD Moore Centre for Business is a fresh canvas of active learning classrooms, digital collaboration spaces, a showcase auditorium, and extensive co-working zones.
The Quinn Experience
Meet Toluse, a Commerce International student who travelled the world and journeyed to China as part of her studies.
Bachelor of Commerce International student Micheál Markey talks about what attracted him to study at Quinn School, his year of study abroad in Germany and the experience of UCD campus living.
Alumni Insight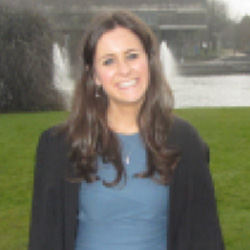 Victoria O'Gorman, Finance at Deloitte
BComm International has been a wonderful course, offering me both the academic excellence of the Quinn School and the diversity of studying a language. I have also had the opportunity to partake in various activities such as representing the Quinn School in a case study competition in Washington DC. My Erasmus year in Madrid was an amazing experience. I improved my language skills immensely and also developed as a person, learning how to cope in a different cultural environment. I think the combination of business, language and the academic year abroad, that this course offers, is something employers really value in an era of globalisation.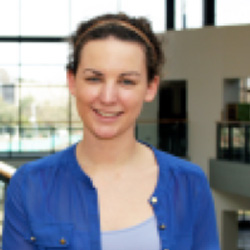 Lyndsey Baker, Policy Advisor, Government Digital Service UK
During my year long exchange in China, I studied in both Beijing and Shanghai, for one semester each. In this way, I got to experience life in both the cultural and financial capitals of China. I loved meeting people from all over the world and got to do a lot of travelling while I was there. I find having studied Chinese is a great differentiator in interviews and has already helped me to avail of many opportunities. Having studied in Quinn, I feel well prepared for entering the business world both from an academic and practical skills point of view. You have a lot of exposure to relevant extra-curricular activities and the focus on group work within many of the courses strengthens valuable skills necessary for employment.