UCD celebrates Junior Certificate Business Studies student achievement
On Wednesday 16th January the Quinn School hosted an evening of celebration for secondary school students in recognition of their achievement of an 'A' grade in the 2018 Junior Certificate Business Studies examinations.
Over 200 students drawn from 25 schools from across the greater Dublin area attended a ceremony hosted in the O'Brien Centre for Science where they received an award in acknowledgment of their academic achievement.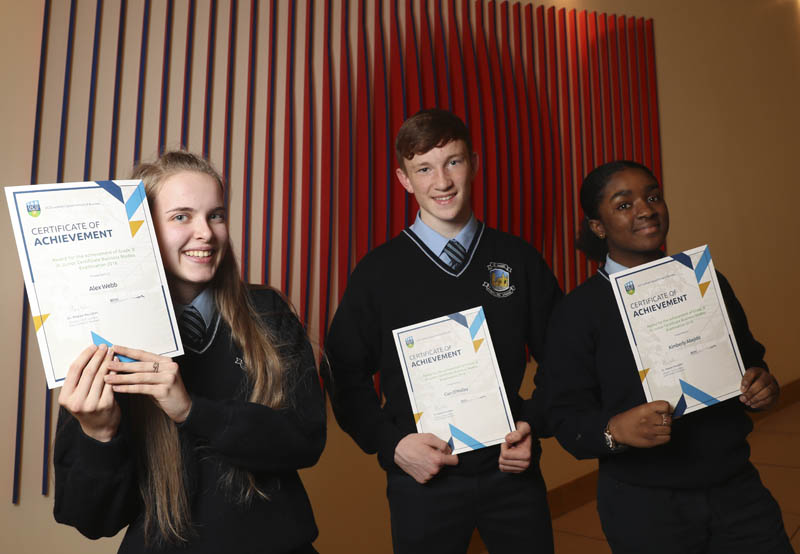 Pictured are students from Old Bawn Community School, Tallaght, Alex Webb, Cian O'Malley and Kimberly Abejide who achieved an 'A' grade in the 2018 Junior certificate Business Studies exam.
Associate Professor Maeve Houlihan, Director of the Quinn School of Business, extended her congratulations to the students and their teachers, and acknowledged the support of their families in securing a strong academic performance.