A Review of the Processing of Sexual Offences in Ireland: Stakeholder Experiences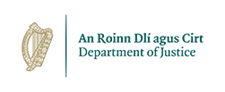 Prof. Marie Keenan and Assoc. Prof. Deirdre Healy (UCD School of Law) have received funding from the Department of Justice to conduct this research.
Research objectives
The objectives of this research are to:
identify stakeholder views on any issues/problems that lead to delay in the processing and progression of sexual offences through the Irish criminal justice system;
explore how these issues should be dealt with and how this might be achieved, elaborating on what has happened in Ireland thus far and what needs to be done;
detail the views of stakeholders as to the potential of interventions from other jurisdictions, that might be adopted in Ireland to address the delays in the processing of sexual offences; and
explore with stakeholders the feasibility ‐ facilitators and inhibitors ‐ of introducing specific interventions in Ireland (legislative, practice-related and otherwise).
Methodology
The research design includes qualitative semi-structured interviews with stakeholder representatives involved in the processing of sexual offences augmented with a prosecutorial case file review which will add significant value to this study, acting as a source of information in its own right and enhancing rigor by providing an opportunity for triangulation between data sources.
It is anticipated that the research will be completed by Spring 2022.
For further information please email Marie Keenan Marie.Keenan@ucd.ie
Contact the UCD School of Social Policy, Social Work and Social Justice
Hanna Sheehy-Skeffington Building, University College Dublin, Belfield, Dublin 4, Ireland. T:
+353 1 716 8198
| E:
sp-sw-sj@ucd.ie
|
Location Map