Augmented Reality (AR) - Enhanced multimedia Business Case Study Teaching
This Learning Enhancement project has been funded through the HEA and the National Forum for the Enhancement of Teaching and Learning.
| | |
| --- | --- |
| PROJECT TITLE: | Augmented Reality (AR) - Enhanced Multimedia Business Case Study Teaching |
| PROJECT COORDINATORS: | Matt Glowatz and Dr. Orna O'Brien |
| MODULE/PROGRAMME: | Multi-disciplinary across the UCD College of Business |
| STUDENT COHORT: | UG, PG, FT, and PT across the College of Business |
This project proposal was designed in line with one of the key recommendations of the "Yidan Prize Foundation 2018 worldwide educating for the future index" stating that "students need to change from being consumers to co-creators. This is where 21st-century skills such as critical thinking, creativity, collaboration and digital skills are gaining traction" addressing all four priorities of the learning enhancement criteria:
The Professional Development of all those who teach: Faculty to promote an evidence-based, inclusive professional development.
Teaching and Learning in a digital world: The project enables all stakeholders to enhance the teaching and learning experience, specifically through digital collaboration and assessment across different locations.
Teaching and learning enhancement within and across disciplines: The proposed case study can be adapted by faculty from different disciplines.
Student Success: This project allows students to become creators of knowledge through the exploration of an interactive multimedia case study.
The project aimed to avail of the opportunity for students across the different campuses to collaborate in virtual project teams to enhance their professional collaborative skills and enhance their practical and academic understanding of global business development. The main deliverable of this project was an interactive, Augmented Reality (AR) enhanced, multimedia case study and teaching note heavily utilising online resources, such as video content, learning objectives, discussion plans, and recommended assessment plans.
The case study was based on a successful Singapore based community-based business start-up considering expanding their operations to Europe. Ireland has been selected as the preferred location due to the similar market structure and being an English speaking country within the European Union.
From a student engagement and learning point of view, this proposed initiative allowed students to:
Improve and develop practical digital technology skills.
Advance cross-cultural management and team working competences.
Develop creative and critical thinking proficiencies.
From a faculty teaching and assessment point of view, this proposed initiative allowed faculty to:
Develop an interactive multimedia case study to be adapted across modules and disciplines.
Deliver a more student-centred pedagogical approach.
Incorporate a more meaningful assessment strategy.
The provision of the proposed real-world case study provided students with the practical skills necessary to understand the nature of managing a digital business start-up focussing on a community based mobile application. The project's overall learning objectives provided students with essential, relevant and employable skills including collaborative learning, strategic decision making and project management in the digital world, and cross-cultural management skills to navigate in the global digital environment. Students had the opportunity to engage not only with the case study, however, inform how other business start-ups may develop, identify and expand to emerging markets.
Students had a unique opportunity to participate in the assessment of a digital business and to input into the future business opportunities for the digital application. Students needed to actively assess the case provided and engage in this assessment utilising Brightspace's collaborative discussion board features. As part of the proposed assessment strategy, students provided peer review feedback through Brightspace and discussed their strategic business development recommendations with the case study's protagonist's master class.
In line with developing students' digital proficiencies, groups captured a three min video production outlining and defending their strategic recommendations for the case study's start-up organisation. In conclusion, the case study contributes to the fields of innovation, entrepreneurship, social responsibility, marketing, communication, and talent management.
The case study is supported by a dedicated YouTube Channel containing two playlists:
interview extracts with the case study's main protagonist, Outside App's CEO Nicholas Lim.
interview extracts with IDA discussing opportunities for tech-based overseas organisations to set up business operations in Ireland.
Additionally, all video clips can be viewed and studied by scanning the interactive Augmented Reality (AR) experiences included throughout the case study's PDF and teaching note.
Simply download the free ZappAR application for iOS or Android followed by scanning ZappAR codes with your smartphone. Additionally, you are able to scan the AR codes by visiting https://web.zappar.com. An example of one of the 19 AR experiences is shown below in figure 1.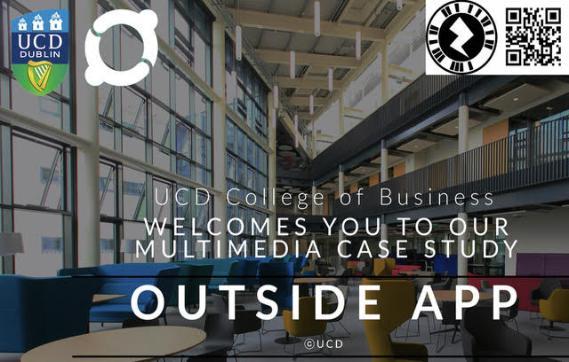 Figure 1: Outside Case Study Introduction
Student learning was supported through Technology Enhanced Learning (TEL):
Students from both locations in Dublin and Singapore were divided up into equal virtual teams to analyse the case study, complete pre-set case study assessment, and to draft recommendations advising the case study's protagonist on the organisation's European market entry strategy.
Due to the multi-disciplinary nature of the case, recorded and developed online resources (case study, teaching note, video interviews, master class recording) can easily be utilised by disciplines outside of business.
The case exposes students to the community/societal enhancement, as well as business, opportunities presented by digital business.
Project Benefits
Students
Since its launch in September 2021, the case study has been taught to more than 1000 UG and PG students enrolled in either FT or PT domestic or international College of Business programmes.
An opportunity for students to meaningful engage with a real-life business case study utilising highly engaging multimedia content.
Allow students from different UCD campuses to have a common experience to work on a current business project across different geographical locations.
Provide students with the experience of managing a business project across geographical locations and time zones considering possible cultural differences and ethical challenges.
Provide students with necessary collaborative skills to successfully work in the digital economy.
It provides students with an insight into the relationships at local, national and international levels of business development
Staff
Bridge the divide between the academics of learning about digital business and the reality of 'doing' digital business. This will ensure that module content and delivery strategy will stay relevant for respective student cohorts.
Allow for staff to upskill their teaching methods and include greater focus on digital business.
Allow staff to ensure there is a clear standard of quality across the different locations delivering the modules.
Ensures consistency of the curriculum design for modules in Dublin, Singapore, and Hong Kong.
What will change
Students' transversal skills of team working globally, knowledge of and perspectives on virtual teams in the global business environment.
The students' practical knowledge of digital business development and using digital applications for creativity, collaboration and critical thinking.
The provision of cutting-edge Technology Enhanced Learning resources for staff to draw on for future modules.
Evidence of Impact
For the students in Dublin, Sri Lanka and Hong Kong, the case study provides a very strong insight into the reality of an evolving digital business. Students report enjoying the multimedia approach to the case study format, as well as the interesting and contemporary focus of the content. Please find here a number of testimonials from teaching staff and students as outlined in one of the many positive student testimonials received so far:
AR and multimedia study guide was fun and greatly improved my learning. The multimedia case study was far more exciting to work on rather than reading through and studying pure text based study guides or other learning material. Looking back, the case study is a prime example of how AR added to my experience as I found it far easier to process the information.

(Final Year BComm Student, UCD College of Business)
Resources
A copy of the Augmented Reality enhanced Multimedia Case Study or other supplementary material can be requested by email from Matt Glowatz.