Designing Modules and Programmes
These design sections provide you with the ideas, literature, resources, case studies and questions to prompt your thinking in order to help you design or redesign modules and programmes. Depending on your current curriculum interest or challenges, you may prefer to continue in this section on Designing Modules or go to Designing Programmes, for more on the design of a full course of study that leads to a qualification.

The term 'curriculum' is uses in both sections as it conveys the wider complex teaching, learning and assessment processes.


How do I Design a New Module?

What are the steps and stages involved in (re)designing a module? Where can I get some new ideas to revitalise my curriculum? The slides below outline the six stages of the module design process.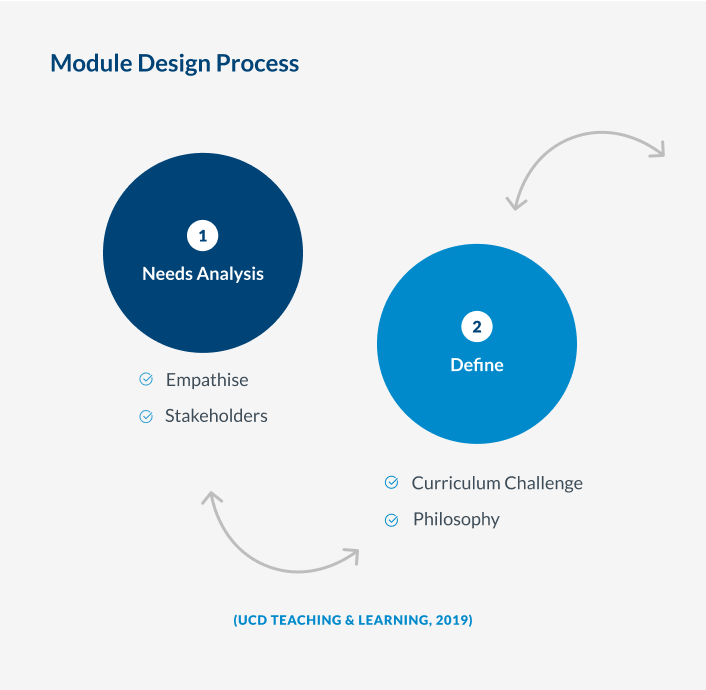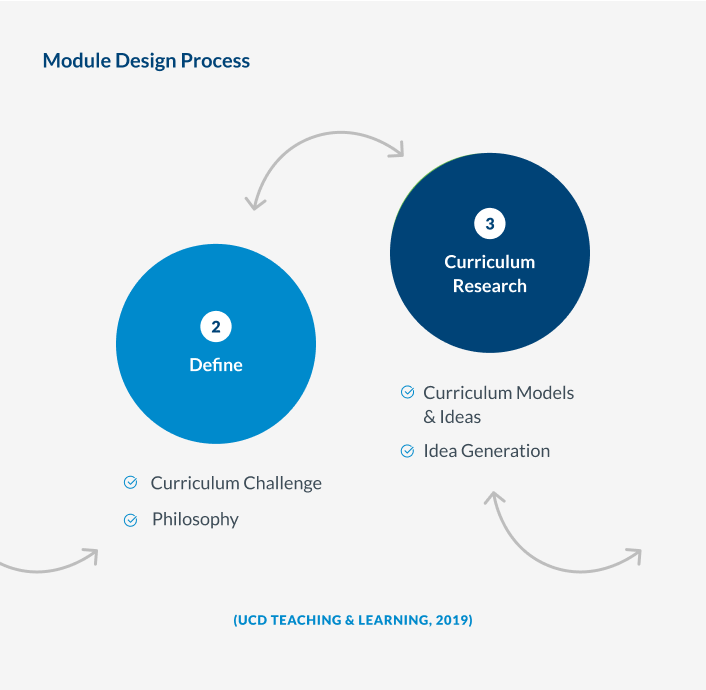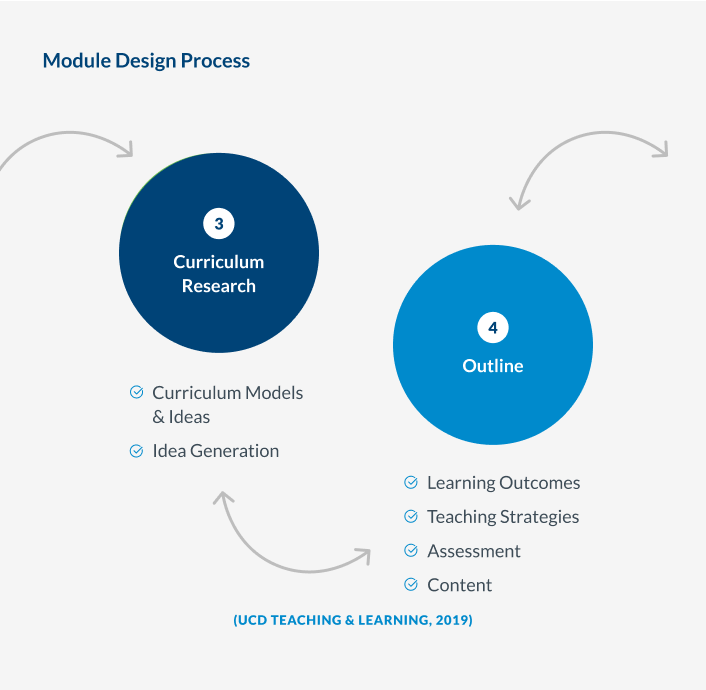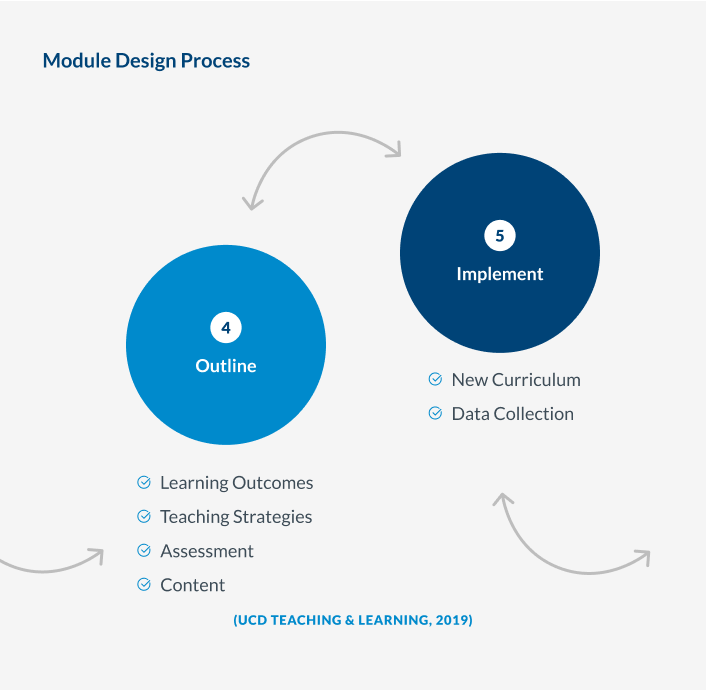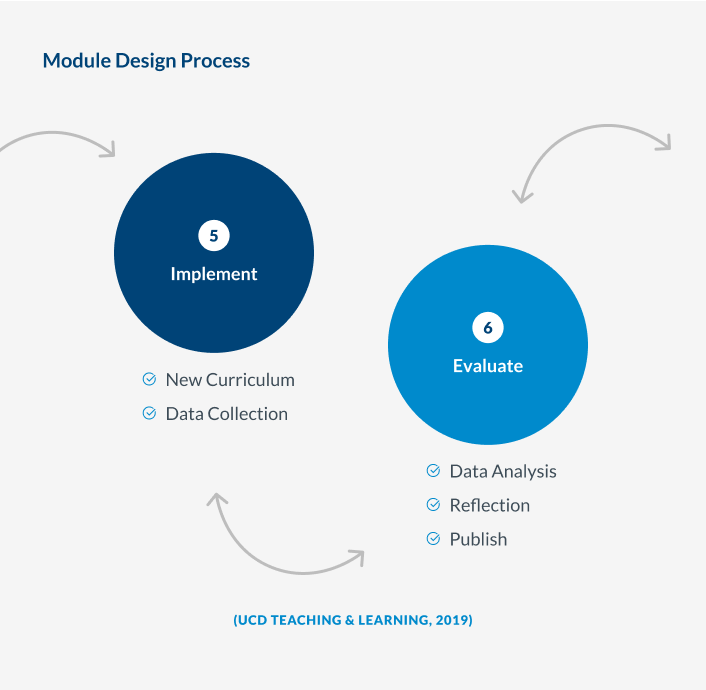 This Designing Modules section outlines each of the six stages in the curriculum design process, namely:
Needs Analysis
Defining Curriculum Challenge
Curriculum Research
Curriculum Outline
Curriculum Implementation
Module Evaluation