Volunteer Fair February 2017
In February 2017, UCD Careers Network ran the UCD Volunteer Fair as a stand-alone event for the first time. Previously the event was ran in partnership with the internship fair, however this year the Global Lounge played host to almost 30 visiting community based and voluntary organisations which aimed to give students a chance to find out explicitly abou volunteering opportunities available to them.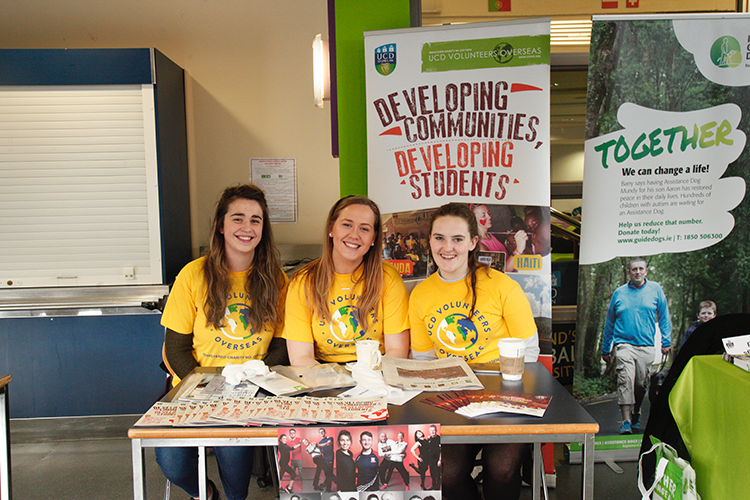 UCDVO
Working in conjunction with UCD in the Community, the UCD Careers Network welcomed local, national and international organisations to Belfield where they set up for the day to speak with staff and students interested in finding out more about volunteering with their initiatives.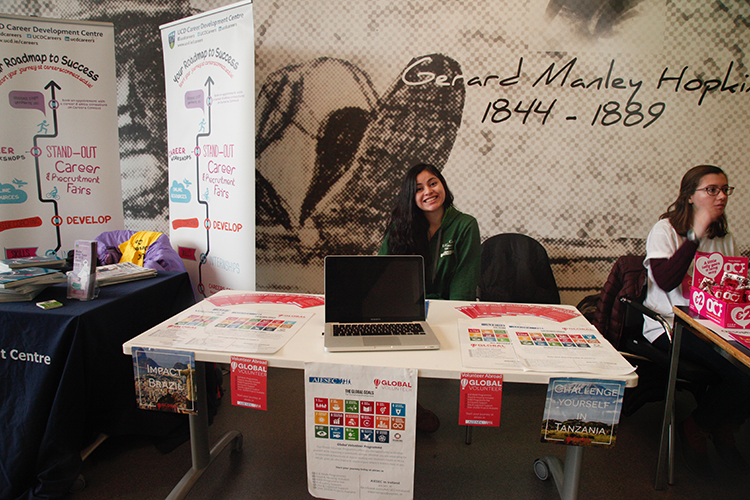 AIESEC in Ireland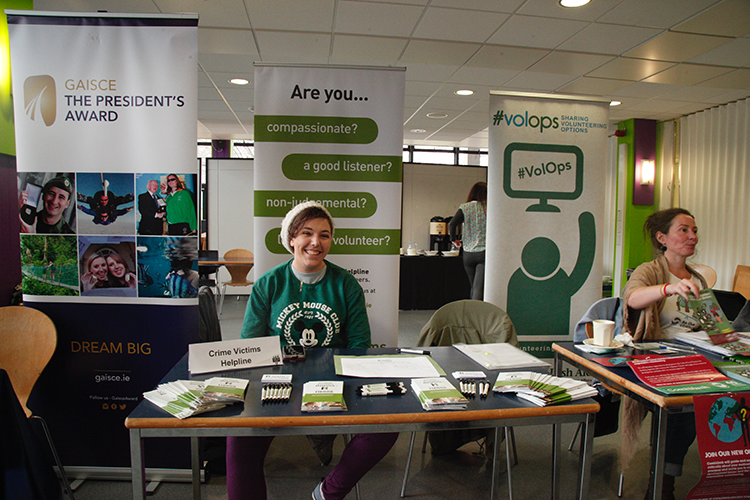 Crime Victims Helpline
Some of the organisations that attended included Aiesec Iin Ireland, An Gaisce - The President's Award, Teenline, Le Chéile Mentoring and Youth Justice Support Services, Seal Rescue Ireland and the Alzheimer Society of Ireland, to name a few. An Garda Siochana were also on site to recruit for their new intake of Garda reserve volunteers.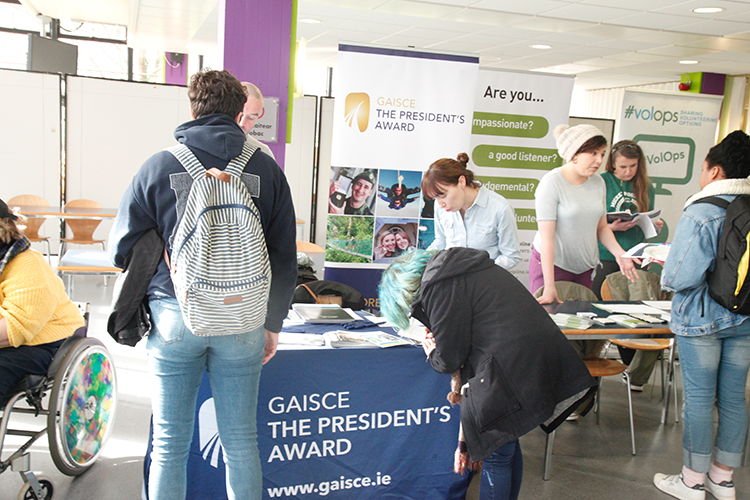 Gaisce - The President's Award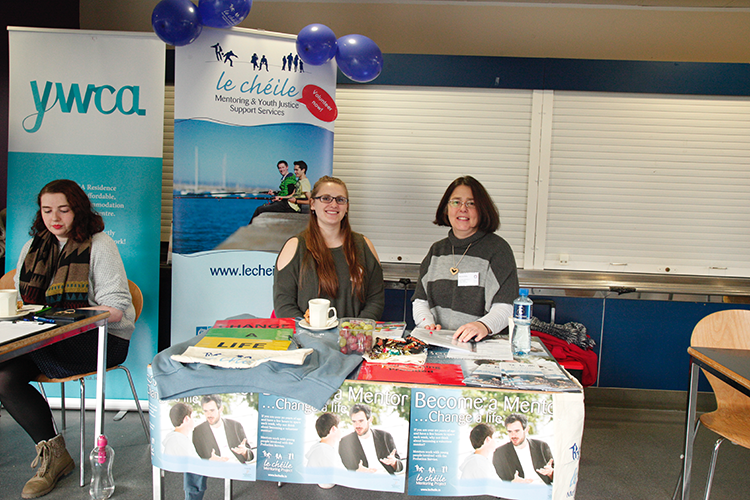 Le Chéile Mentoring & Youth Justice Support Services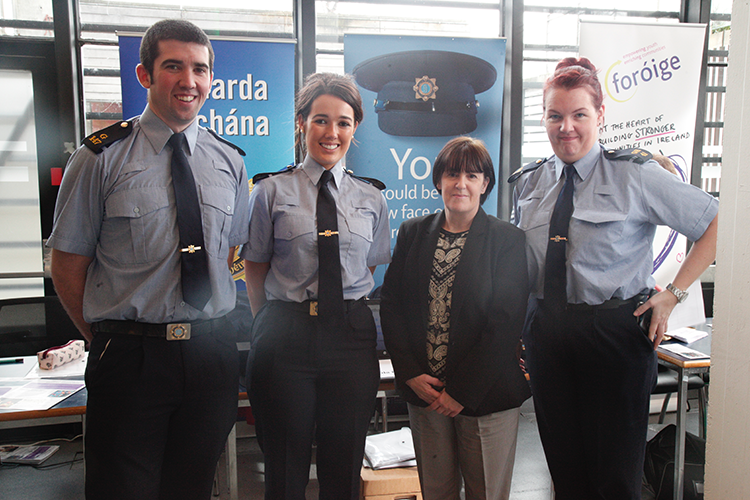 An Garda Siochána
Sunbeam House Services, who brought some of their residents along with them, were a big hit on the day and many of the students who met with them were inspired to sign up to volunteer.
Sunbeam House Services
There was a great atmosphere in the Global Lounge throughout the Fair as the students engaged with the exhibitors. Some furry friends who came along with the Irish Guide Dogs for the Blind were a particularly big hit among visitors. We also had a special guest appearance from a seal from Seal Rescue Ireland visit!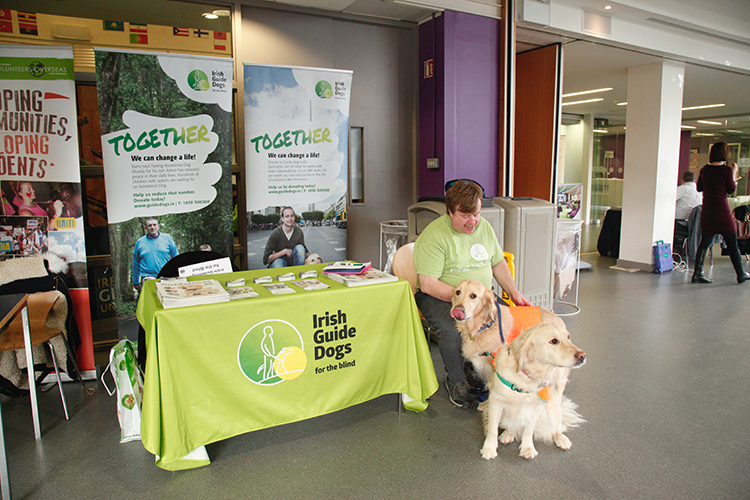 Irish Guide Dogs for the Blind
Seal Rescue Ireland
One of the main aims of the Fair was also to draw attention to the amazing new platform that UCD students can now benefit from, StudentVolunteer.ie. Deirdre O'Sullivan, UCD in the Community said, "This website is an amazing one-stop shop for students looking to volunteer. The opportunities are all listed in one place with each listing outlining exactly what the volunteer can expect from the placement -how many hours commitment are requested, what skills the volunteer will learn, if any training is required etc. Students can search for opportunities by location or by category and find one that suits both their personality and their timetable. There is something for everyone. "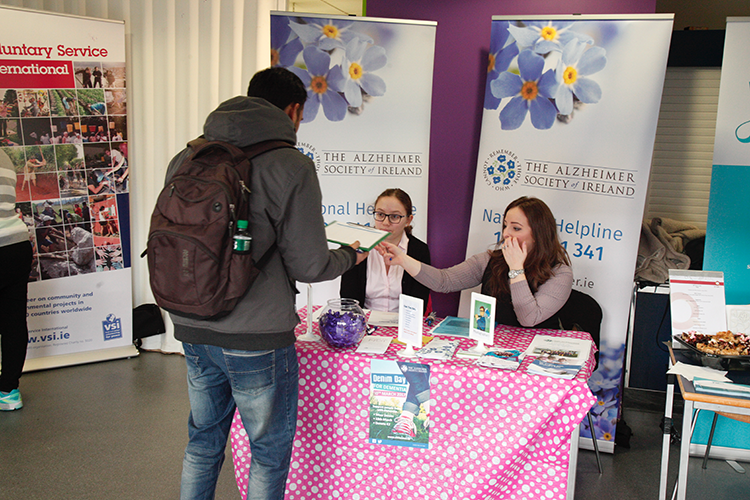 The Alzheimer Society of Ireland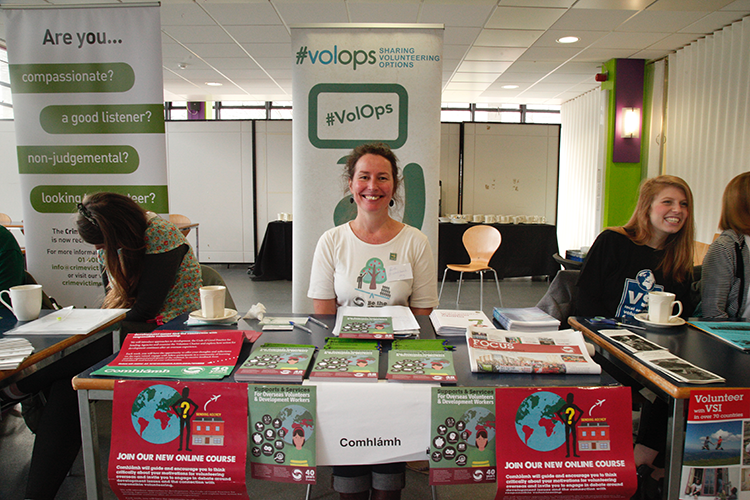 Comhlámh
Approximately 350 students attended the lunchtime event. There were some valuable lessons and insights learned which will hopefully contribute to an even better UCD Volunteer Fair next year.
‌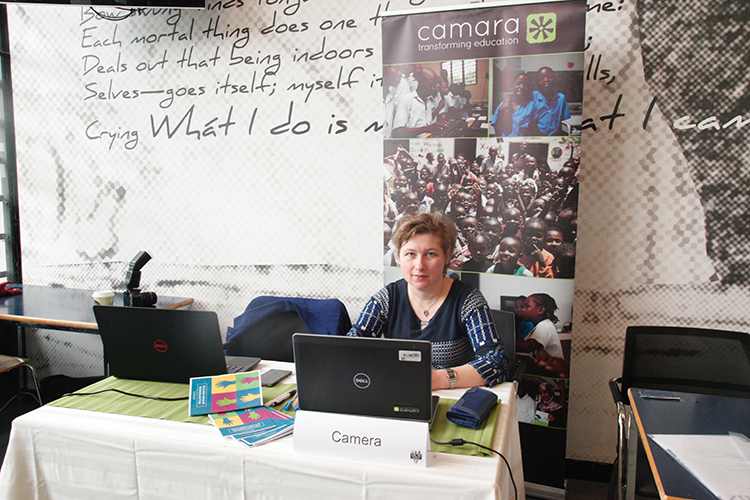 Camera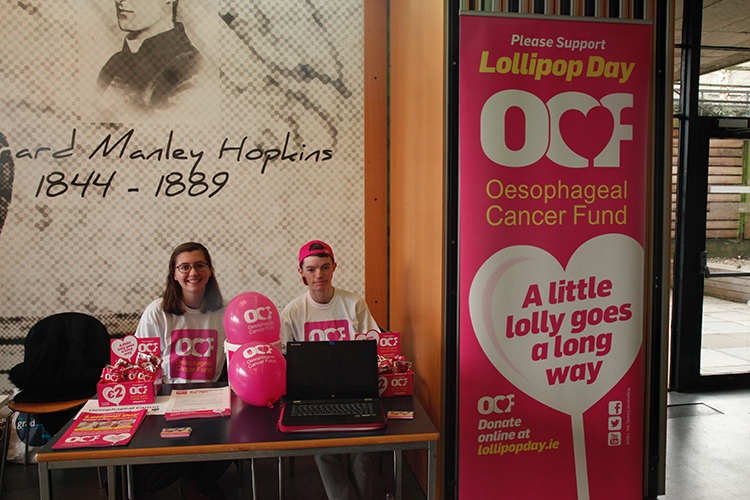 Oesophageal Cancer Fund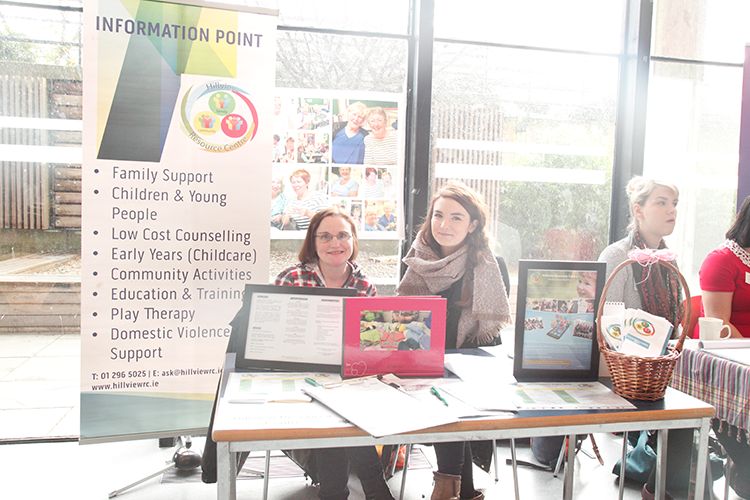 Hillview Resource Centre‌
UCD students are encouraged to sign up and find an opportunity to become more engaged with our communities- locally nationally and internationally. The skills learned through volunteering, such as leadership, teamwork, communication, relationship building and time management to name a few can all contribute to a better student experience and life long learning.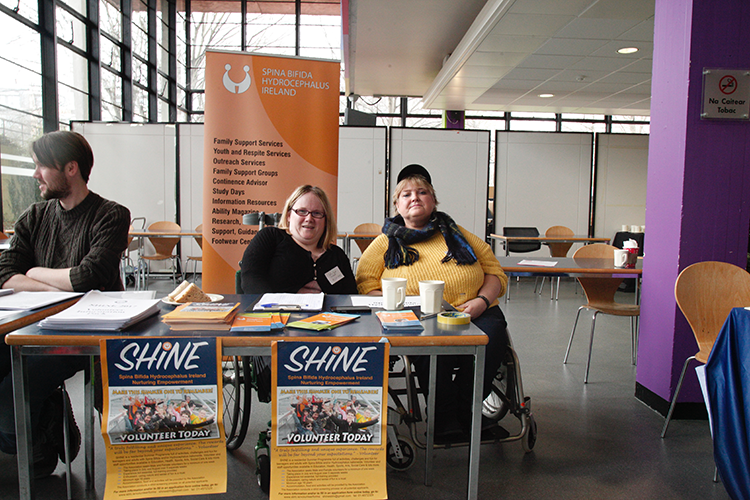 Spina Bifida Hydrocephalus Ireland (SHINE)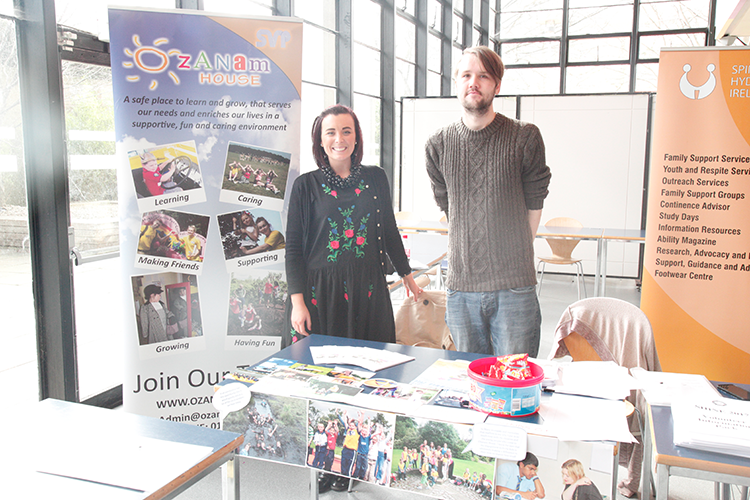 Ozanam House (St Vincent de Paul)
A special mention goes to Rida Mahmood, a second year student, who was the winner of the iPad draw. Congratulations Rida!
UCD in the Community would like to extend a heartfelt thanks to our colleagues in the UCD Careers Network for collaborating with us on the Volunteer Fair. A huge thanks to all the volunteer organisations who attended and the students who came along - we hope you all gained something from the Volunteer Fair and look forward to seeing you again in the autumn for our next fair!