3D-NET Mid Term Review Meeting in UCD at the Conway Institute (Dublin 05/06/2015)
The Mid Term Review Meeting of our project was celebrated on Friday 5th of June in Dublin, hosted by the coordinator Dr Breandan Kennedy in UCD (Conway Institute).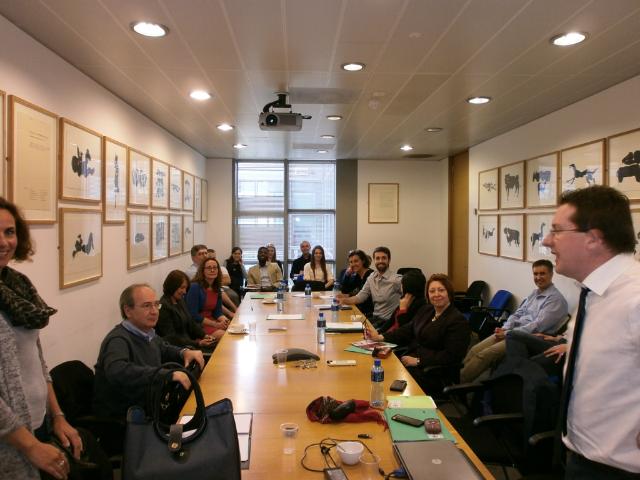 3DNET Mid Term Review Meeting at the Conway Institute Board-room
The Mid-Term Review is a contractual obligation in all Marie S Curie IAPP grants, which takes place around month 22 of the project and conceived as a constructive dialogue between the consortium and the project officer that will provide valuable feedback to both the Research Executive Agency and the research network.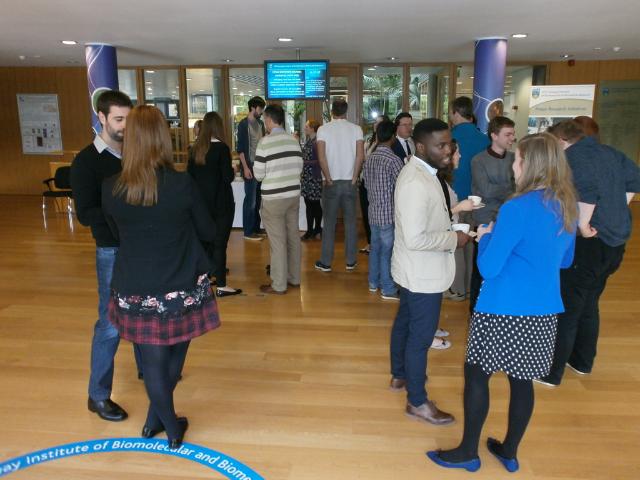 Poster Viewing and Informal Science chatting among all 3DNET Fellows during the coffee break
3DNET Mid-term Review Meeting turned out to be a really enjoyable experience with excellent presentations by fellows and partners, interesting posters and truly constructive discussions. Our project officer afforded huge praise to the accomplishments of 3D-NET and highlighted it as a stand out project in IAPP programme. She also encouraged the consortium to apply for follow on funding in H2020 to continue the accomplishments of this network. The official feedback report from Research Executive Agency will be available shortly, but the project officer has confirmed that our project has successfully passed the Mid Term Review. As outlined in the Grant Agreement, 3D-NET will therefore remain funded for the next 2 years, until at least August 2017.
All Fellows and Researchers enjoyed together a great dinner at the Merrion Inn Pub after the Meeting.
We would like to extend our sincerest gratitude to all our fellows, to the Research Executive Agency project officer (Sandrine Jacobs) and the expert reviewer (Prof Nicolas Cuenca).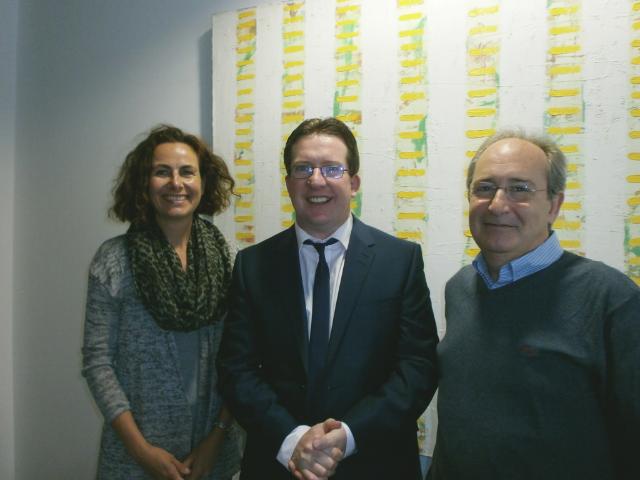 From left to right: Sandrine Jacobs (REA Project Officer), Dr Breandan Kennedy (3D-NET Coordinator) and Prof Nicolás Cuenca (external expert reviewer)wer)