Workshop on "Drug Discovery and Ocular Therapy" (23-09-2014 IOBA-UVA, Valladolid, Spain)
‌Coinciding with the 1st annual general meeting of the 3DNET consortium on 23rd of September, we organized a half day Mini-workshop on "Drug Discovery and Ocular Therapy" in Valladolid (Spain) at the "Instituto de Oftalmo-Biología Aplicada" (IOBA). This was an exciting meeting where circa 60 people met to share and discuss about ophthalmic therapies from very different perspectives, including members/fellows of the consortium, external researchers, students and patients.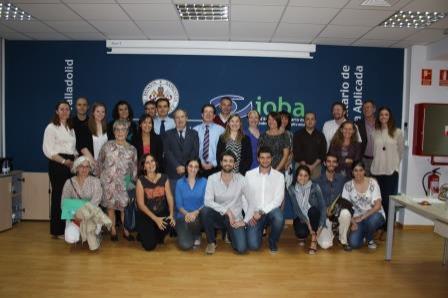 3DNET Team, invited speakers and part of the audience at the Drug Discovery and Ocular Therapy Workshop
(IOBA-UVA, Valladolid, September 2014)
Dr Yolanda Diebold (the scientist responsible at IOBA) introduced UVA-Vice President of Research who gave the official welcome to the audience. Prof J Carlos Pastor (Director of IOBA) presented the first talk with an overview of vision impairment (not only blindness but also low vision conditions) and its impact on patients' quality of life, as well as on health budget. Prof Margarita Calonge (ophthalmic surgeon at IOBA) talked next about all different types of ocular implants and explained in detail the novel therapy of "limbal stem cell transplantation". We learnt for instance that controlling inflammation is the key point for a successful transplant. Prof Rocio Herrero (from Universidad Complutense de Madrid) followed with her wonderful presentation about ocular drug delivery, focused on micro and nanosystems.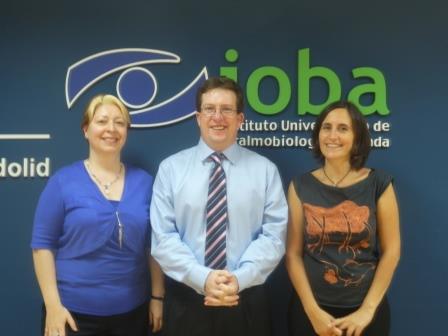 From left to right: Dr Yolanda Diebold (scientist responsible at IOBA-UVA), Dr Breandan Kennedy (grant coordinator , UCD)
and Dr Yolanda Alvarez (project manager)
Next session was shared by 4 Marie S. Curie Fellows participating in our project: 1) Dr Nils Ohnesorge recruited by UCD and screening compounds with potential as novel ophthalmic drugs on zebrafish, 2) Dr Claire Kilty seconded from UCD to RenaSci to assess retinal damage on a novel rodent model of diabetes, 3) Dr Stephen Pethen seconded from KalVista to UCD searching for biomarkers of responsiveness to different ophthalmic drugs 4) Catherine Tighe seconded from UCD to Gadea GF to synthesise new and improved drug derivatives that will be tested in the consortium. They shared with us their 3D-NET experience (at professional and personal level) as Marie Curie Fellows.
After the coffee break, Prof Nicolas Cuenca (Universidad de Alicante, Spain) presented an educational seminar on current animal models of retinal disease with awesome microscopy images. Dr David Lorenzo (sales and marketing manager in Gadea GF) gave a brilliant talk about the lifecycle of novel ophthalmic drugs from the industry perspective (from first discovery steps in the lab to final divestment when the drug becomes a generic product).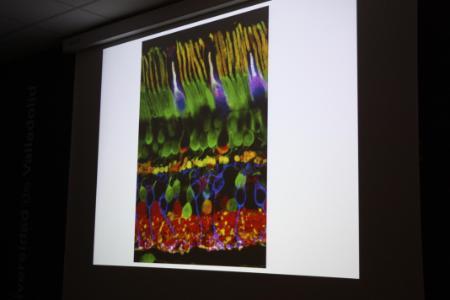 Impressive confocal microscopy images of retinal sections by Prof Cuenca
All speakers did an excellent job and the workshop was a unique opportunity for all the attendees to learn and discuss about the state-of-the-art in the development of new ophthalmic medications. But the icing on the cake was undoubtedly the final talk by Nuno Sousa Sardinha, a corneal blindness patient from Portugal currently treated at IOBA. He shared with us his story of how an accident made him blind and his life changed completely in a second. His only hope now is to recover some vision thanks to state-of-the-art therapies like those developed within 3DNET consortium. "There are some hopes that are completely insane" said Nuno paraphrasing Jose Saramago, "but if there were not these, I would have given up on life".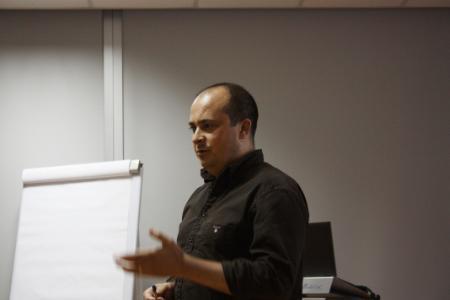 Nuno Sousa Sardinha, corneal blindness patient treated at IOBA, sharing his perspective with the audience
He moved something inside all of us and gave focus to the whole workshop encouraging us to continue with research in ocular therapeutics. The full transcription of his inspiring talk can be read below.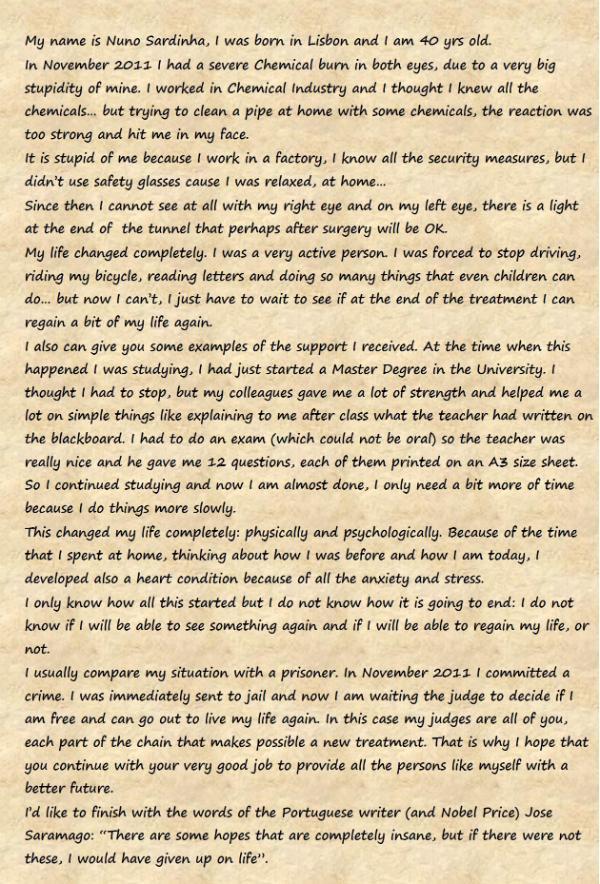 Full transcript of talk by Nuno Sousa Sardinha at the workshop
After closing remarks by Coordinator Dr Breandan Kennedy, 3DNET team members and invited speakers could chat further and enjoy the rest of the evening at the Gala Dinner celebrated in Hotel Gareus.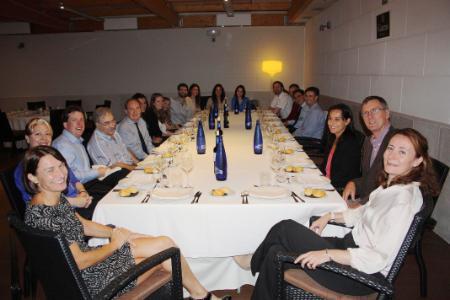 ‌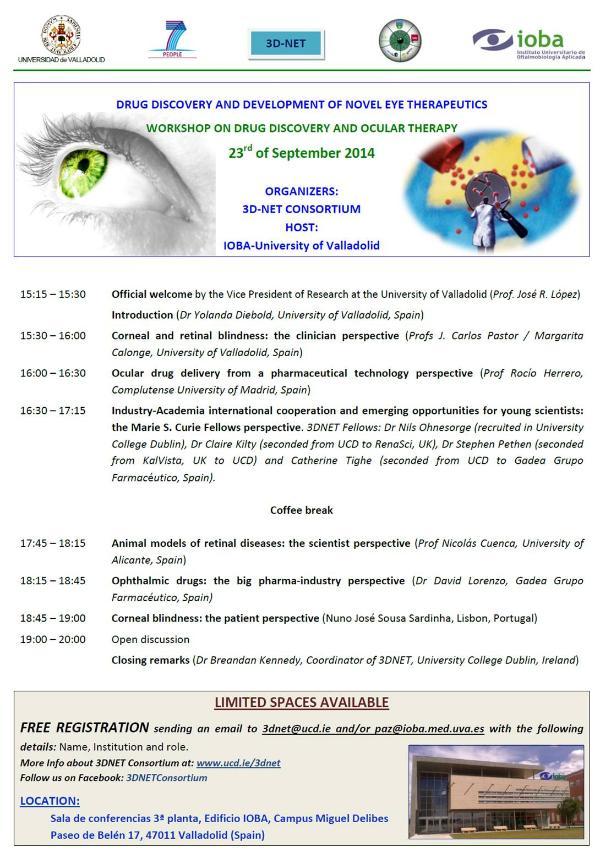 ‌