About the project
Achieving food security is a key concern in modern societies but the challenge of ensuring that food is available and accessible stretches back thousands of years. Without food security, even the most complex societies in prehistoric Europe could have faltered. This project will pose the question: how did past societies in Ireland manage food security?

FOODSEC will provide a new scientific basis to understand food security in the past by undertaking a comprehensive case study from Bronze Age Ireland. This period is perhaps best known for the introduction of metalworking, and the creation of complex and exquisite bronze and gold objects. But it was also a time of significantly increased agricultural production, which enabled the creation of a strong economic base. Little attention has been paid to the development of food surplus, food storage facilities and food security, however.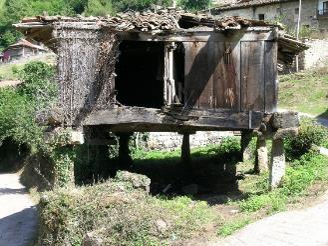 Overground crop-storage structure, Asturias region, Spain
This project will tackle these issues by exploring the newly enlarged archaeological dataset relating to food remains (zooarchaeology and archaeobotany) and food storage facilities (containers, storage pits and above-ground structures) in Bronze Age Ireland. The archaeological evidence will be considered within the wider context of traditional food-security practices in Ireland by drawing upon folklife and folklore evidence. New experimental work and stable isotope analyses will be undertaken to test the capabilities of storage structures such as subterranean pits and to learn about the growing conditions of crops. This multi-strand approach will enable important new insights into food security practices in prehistoric Ireland, helping people reconnect with their past and understand how these societies dealt with the challenges of achieving food security.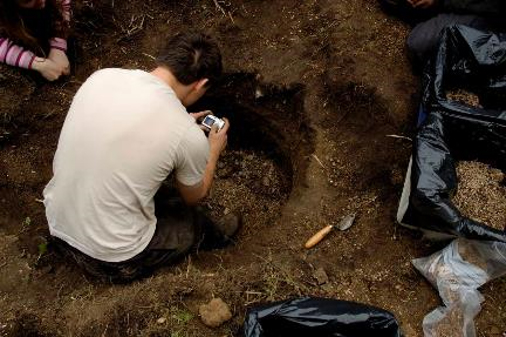 Underground crop-storage pit
Project managers
Project partners
Clodagh Doyle, Keeper of the Irish Folklife Division, National Museum of Ireland
Assoc. Prof. Amy Styring, School of Archaeology, University of Oxford
Dr Liam Ryan, Consultant food scientist
Dominic Gryson, heritage crop farmer, Cornstown House, Co. Meath
Michael Miklis, heritage crop farmer, Piltown, Co. Kilkenny
Funding
The project is funded by the Irish Research Council COALESCE Scheme (2022–2024; Strand 1L INSTAR+; Project ID: COALESCE/2022/1623).