Graduate Taught Programmes in Archaeology at UCD
UCD School of Archaeology has a thriving postgraduate community and offers both taught postgraduate and research degrees. The School is the foremost archaeological research institution in Ireland and our teaching programme focuses on archaeology in Ireland and overseas. Our aim is to equip graduates to contribute to archaeology and heritage management across the globe, with key concepts developed from understanding the internationally acclaimed Irish archaeological record. Perspectives and practices from archaeological landscapes will be developed through the programmes, and specialisation in different geographical areas strongly encouraged. Students will execute a variety of approaches to archaeological practice including desktop, field and lab-based techniques and excursions to understand heritage management, and experimental work in the UCD Centre for Experimental Archaeology and Ancient Technologies.
UCD is located just south of Dublin City Centre and thus offers access to all of the amenities one would expect of a UNESCO 'City of Literature', with a rich cultural tradition – both high-brow and somewhat less elevated! The archaeologically rich Irish landscape is within easy reach of UCD and forms a key component of our teaching and research. Beyond the immediate attractions of the archaeology, the Wicklow and South Dublin mountains are within easy reach of the city, and offer fantastic outdoor leisure pursuits. Dublin itself is an extremely well connected transport hub, and provides a very good base for exploring Ireland more generally.
Professor Graeme Warren, Graduate Director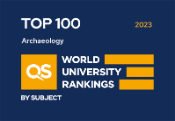 UCD School of Archaeology,
University College Dublin,
Belfield Campus,
Dublin 4,
Ireland
Email: masters.archaeology@ucd.ie (MSc, HDip, GDip)
Telephone: +353 1 716 8312/8205