Higher Diploma in Archaeology
Higher Diploma in Archaeology
The Higher Diploma (H Dip) in Archaeology is a one year (full time) or two year (part time) 60-ECTS credit degree programme, taught within a friendly and dynamic environment, by enthusiastic and passionate staff with immense experience in archaeological research and teaching.
The H Dip is designed for students with little or no prior archaeological training, and will fast track you through the advanced stages of our undergraduate programme. All students will take core modules on archaeological theory, methods, approaches to landscape and material culture as well as key issues in world and Irish archaeology. Students can then select optional modules in areas including prehistoric and medieval archaeology, scientific archaeology and other thematic areas. All H Dip students produce an independent research project.
Following the H Dip students are eligible to apply for the Graduate Diploma/MA programmes in Archaeology. Alternatively, the H Dip provides a strong basis for careers in Archaeology, cultural heritage, tourism, government organisations, museums, as well as media, education, journalism, publishing, arts and cultural companies, environmental consultancy etc.
More information about the programme and how to apply can be found here >>
Online applications for 2024/2025 opens in October 2023
Closing Date for 2024/2025 applications: close of business, Friday, 1st June 2024
Dr Steve Davis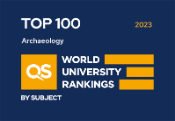 UCD School of Archaeology,
University College Dublin,
Belfield Campus,
Dublin 4,
Ireland
Email: masters.archaeology@ucd.ie (MSc, HDip, GDip)
Telephone: +353 1 716 8312/8205