Health, Ethics and Narrative Ireland
Health, Ethics and Narrative Ireland (HEANI) is a collaborative, interdisciplinary project bringing together a network of researchers to build a vibrant community of practice and research around ethical and creative narratives in clinical education and practice. It specifically aims to develop and evaluate models of medical education and practice that address reflexive approaches through narrative in relation to illness and the body. HEANI seeks to promote interdisciplinary collaboration and meaningful exchange between clinical, ethical and creative academic practices.
Physical and mental illnesses are profoundly intertwined and strongly affect our sense of self, and the subject's lived experience of illness is important to a full understanding. Gaps in communication pose significant challenges for all parties. HEANI explores and facilitates the expression of the subject's lived experience of illness, with the aim of enhancing communication and better serve the needs of patients and healthcare professionals. The project seeks to improve clinical and peri-clinical communication using narrative and reflexive philosophical practice. HEANI promotes patient voice and the expression of lived experience as key to enhanced understanding of the impact of illness, leading to optimal care and outcomes.
HEANI engages healthcare professionals with critical tools to listen, interpret and communicate, helping them work more effectively with persons presenting with illness. As well as enhancing patient-centred care, a vital element of this initiative is its potential to work against burnout and compassion fatigue by encouraging health care professionals to develop their own reflective spaces and practice using the rich methods of philosophy and narrative studies.
Building on the successful pilot MindReading project*, HEANI brings together healthcare professionals and medical humanities scholars, forging a supportive network of clinicians and scholars whose teaching, research and practice focus on the development of interdisciplinary, educational and clinical practices utilising reflexive philosophical practice and narrative.
HEANI is a collaborative project established by Dr Elizabeth Barrett (UCD School of Medicine), Dr Clare Hayes-Brady (UCD School of English, Drama and Film) and Dr Danielle Petherbridge (UCD School of Philosophy and Director of the Centre for Ethics in Public Life).
For inquiries or information about specific programs, or, if you are interested in us holding a workshop or seminar, contact: Dr Danielle Petherbridge (e) danielle.petherbridge@ucd.ie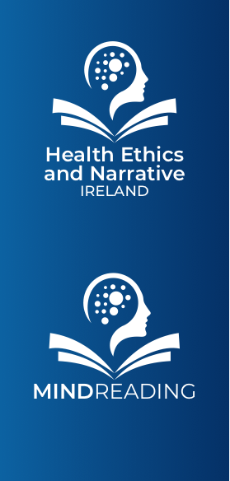 Contact the Centre for Ethics in Public Life (CEPL)
CEPL, School of Philosophy, University College Dublin, Belfield, Dublin 4, Ireland. E:
cepl@ucd.ie