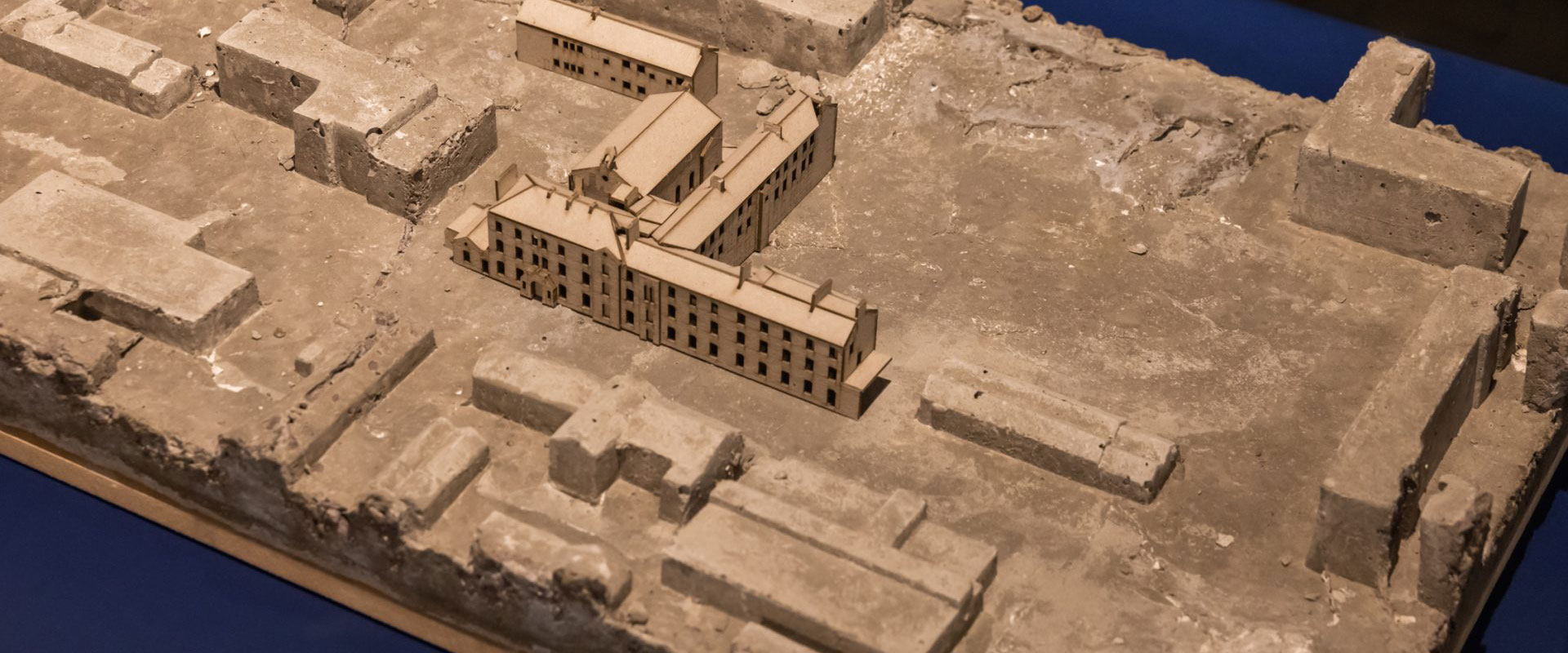 Open Heart City is a collective of academics who work in UCD and in partner universities, and have come together to work on redeveloping the large site of the former Magdalene Institution in Sean McDermott St.
The Open Heart City collective is led by Hugh Campbell, Professor and Dean of Architecture in UCD School of Architecture, Planning & Environmental Policy and Katherine O'Donnell, Associate Professor in the History of Ideas in UCD School of Philosophy.
Open Heart City project combine extensive knowledge of the Magdalene site of and its surroundings, the issues it raises, its history, its place within larger currents of urbanism and social formation with experience in managing large projects, of achieving societal impact, along with experience of developing design proposals, of commissioning, curating and exhibiting architecture. The members' fields including archaeology, literature, history, sociology, philosophy, human rights law, psychology, urban history and material culture. Others are experienced in fields of curating, collecting and exhibiting, in building collaborations, navigating partnerships, and in urban development. Members of Open Heart City have strong networks in the local area, having worked in research, teaching and advocacy collaboration with a broad range of local groups and institutions.
Open Heart City is administered through the UCD Centre for Ethics in Public Life (CEPL) and is working in tandem with a group of four emerging architects called CoLab on a series of consultation workshops and related events with the various stakeholders and local community. The Irish Arts Council has funded CoLab to build a Pavilion on site providing a platform for events and workshops, further activating the site and changing the narrative of this place. The outputs to be delivered by summer 2020 include a Vision document to outline possible directions for future development as well as functioning as a record of the process undertaken, the document will serve as a touchstone for further engagement with the site, guiding any future approach with reference to the wishes of the local community and interest groups.
See government press release 29th March 2022 on setting up a National Centre for Research and Remembrance on the site.
Contact the Centre for Ethics in Public Life (CEPL)
CEPL, School of Philosophy, University College Dublin, Belfield, Dublin 4, Ireland. E:
cepl@ucd.ie