PhD and MLitt Research Programmes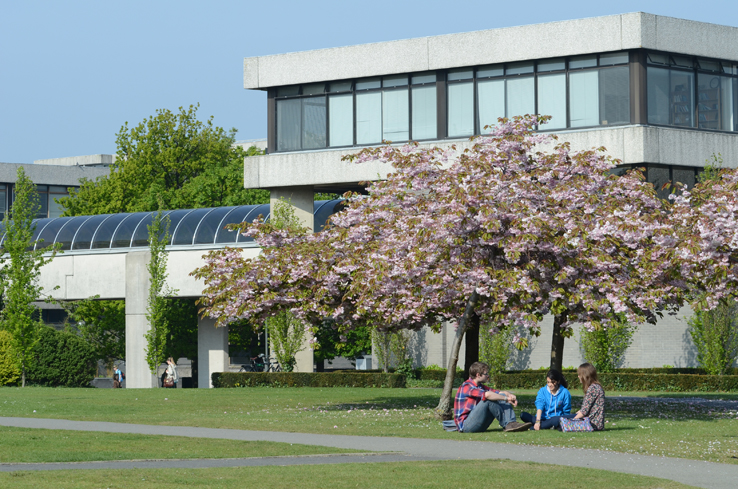 PhD Programme
The School of English Drama and Film at UCD welcomes applications from potential PhD students. A UCD PhD is a four year research degree, undertaken within a clearly structured programme leading to the production of a thesis of around 100,000 words which will make an original contribution to knowledge. The programme includes taught modules, a Research and Professional Development Plan and the possibility to develop teaching skills.

Potential PhD researchers wishing to start in the Autumn trimester are encouraged to submit their completed online application by the 1st of July at the latest. Those applying for January start need to submit by 1st December.
MLitt Programme
An MLitt is a master's-level research degree based primarily on an independent research project, usually proposed and developed by the student, and carried out under the guidance of a supervisor and a research studies panel. In the case of the MLitt, or the research master's, the student will produce a thesis of 40,000- 60,000 words.
The MLitt degree is normally carried out over 6 trimesters (2 years) full time (or 3 years part time). MLitt students who do not complete the requirements for the degree within these timelines must apply for permission to continue.
MLitt students may be eligible to transfer to a doctoral programme on successful completion of a transfer assessment following a minimum three trimesters and maximum of six trimesters of registration (full-time) or a minimum of six trimesters and maximum of twelve trimesters (part time) on the research master's degree programme. This will also be subject to approval of the Graduate Research Board and any policy the University may establish.
General Information
All students are assigned a primary supervisor. In some cases where the work is interdisciplinary, co-supervision will be offered. Students are supported by supervisors in their programme of independent research, which frequently culminates in the production of research worthy of peer-reviewed publications.
The School of English, Drama and Film and the College of Arts and Humanities at UCD are consistently ranked highly. Members of the School have attracted some of the most competitive research grants and awards available in Ireland and internationally. These include funding from the following bodies: European Research Council, Irish Research Council, Fulbright Ireland, Marie Sklodowska-Curie Award Enterprise Ireland and the Irish Foundation.
At the School of English, Drama and Film, we offer wide-ranging experience in the supervision of PhD students Many of our PhD students have been successful in obtaining postdoctoral funding following their research.
School members have also played a significant and recognized role in shaping their respective fields of study. A full staff list can be found here . The list includes links to staff research profiles.
Show/hide content Open Close All
If you are unsure about which staff member may be the most relevant to your proposed research, please contact our PhD support team via the school office at graduateedf@ucd.ie
For more information about the application process please check guidelines here PhD Application Guide 22/23
For more information on the stuctured PhD programme, please see here EDF Structured PhD Info Sheet
For more information on the MLitt programme, please see here MLitt Information Sheet
For Film Studies PhD enquiries, contact Head of Subject Assistant Professor Harvey O'Brien (harvey.obrien@ucd.ie)
For Drama Studies PhD enquires, contact Head of Subject Assistant Professor Ashley Taggart (ashley.taggart@ucd.ie)
For Creative Writing PhD enquiries, contact Creative Writing PhD Admissions Coordinator: Professor Ian Davidson (ian.davidson@ucd.ie)
The School look forward to hearing about your proposed research.